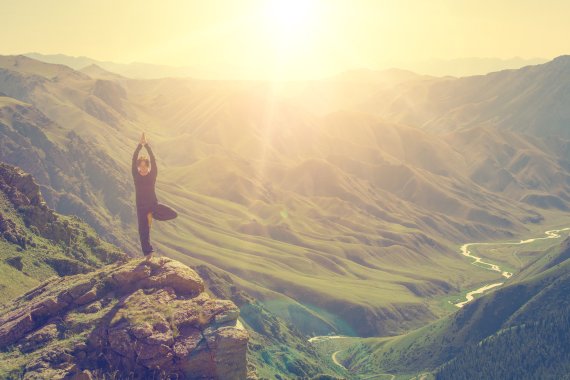 Tanatex Chemicals has taken the FIR concept one step further through the Qi-tex finish, and FIR yarn that also enhances the wearers balance.
The human body is constantly emitting energy, on the move or stationary, with a constant energy loss that can amount to 0.24 kWh during 24 hours. With FIR technology the energy emitted by the body is captured by the fabric and sent back to the body, which is what results in this feeling of wellbeing.
Qi-tex was developed to capture the energy lost but by incorporating an innovative mix of minerals inspired by Asian medicinal ingredients in treating balance, resulting in an FIR finish to improve the body's balance. With balance improved, there is a direct correlation in improving body posture, core stability in addition to an inherent sense of wellbeing.
Small finely milled particles of minerals based on Asian medicine for enhancing balance, have harmonizing vibrations to the body's energy system are incorporated into the Qi-tex formula. The mineral-based FIR finish is highly effective in stabilizing the internal energy balance of the human body. With soft handle finish, the FIR performance is permanent when  washed at 40ºC, with the binder-matrix making it highly abrasion resistant.
The novel finish can be applied through coating and printing on textiles through the manufacturing stage, and also with spray coating that can be applied directly to finished garments. Qi-tex can also be mixed with color pigment in creating contrasting colors which adds not just the performance to the fabric but also the opportunity of creating contrasting surface relief through prints.
Participating in official balance tests including the mini-BESTest, 120 participants gave an 80 percent feedback in official balance tests in noticing an improvement with their balance by wearing Qi-tex treated products. Understanding the concept of well-being derived from FIR treatments, Tanatex sent over a treated T-shirt to test the experience of the balance that can be achieved.
Offering to wear trial it, yoga aficionado Leah Westwater took up the task. As a non-textile expert, she wasn't aware what the direct results could be, only that she was wearing a performance T-shirt, but when interviewed after finishing a yoga class and asked if she had felt different, the answer was yes. Especially when it came to her posture and poses, she felt there was a definite improvement in her balance and yoga positions.