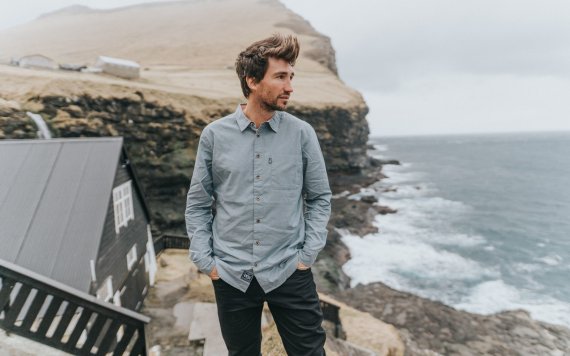 How is Picture Organic Clothing currently working on it?
Durant: We are looking for alternative solutions for all aspects of the business to limit or eliminate the use of fossil fuel.
From a product prospective: polyester or nylon fiber are made of petrol. We are working on plant based fiber and recycled fiber for all our technical products. Plant based have the advantage to be produced from plant and not originally from oil which is the case with recycled products. Anyway recycled is still a true alternative.
From a packaging perspective: we try to eliminate all polybags from our supply chain which represents more than 50 tones of plastic for every collection. Today, we have eliminated 65% of plastic bag use and we are moving forward.
From a logistic perspective: we don't use any airfreight and we use only boats which are 10 time less impactful.
From a supply chain perspective: we are working on driving an energy transition with all our partners. For example, our yarn factory in turkey, who we don't deal directly with, is changing his energy consumption from coal to solar. 
And we could have so many other topics to cover, everyone interested can have a look at our Sustainable Book.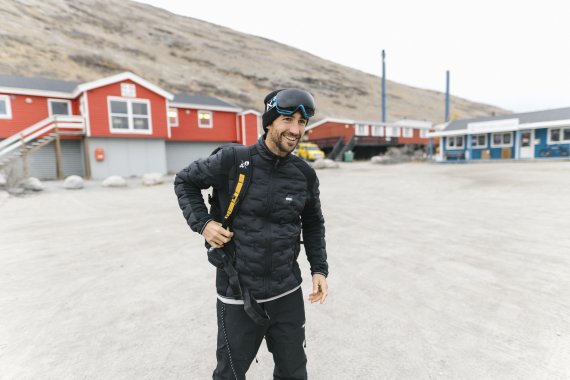 Sustainable success: Where is Picture Organic Clothing already successful?
Durant: Everything is successful. We have some ways of improvement and we face some difficulties - but every topic is in progress. The most challenging topic is the energy supply from the all chain value; we don't deal directly with every company of our chain value (yarn, dying, lamination, transportation, manufacturing ….) and we challenge everybody to move away from fossil fuel use or during fossil fuel to produce electricity (most of asian country produce their electricity by burning coal).
What can I do as an end consumer?
Durant: First of all, you have the power with your purchase act, to select who will stay in business and who will live. That's why just buying the right brand and the right products is acting. Without sales the bad player will either have to adapt and match the standard in terms of sustainability or they will die. In your daily life you can act by consuming less, consuming what you really need, and focus on durability; at the end less is more, less but better is from my point of view the right direction.
Who is your sustainability role model? Who currently stands out with a special idea/project?
Durant: I would say that I have lots of respect for many brands in many different approach:
Prana for their plastic bag free logistic approach

Patagonia for their involvement into local actions

Pow for their strong lobby at the white house

Vaude for their product vision and commitment

Norrona for the project to relocate production in Norway