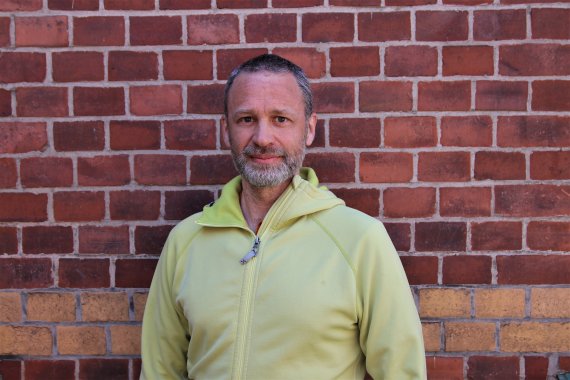 ISPO.com: What is currently the most important goal in terms of sustainability and CSR for Icebug?
David Ekelund: Making products that people really need, empowering them to get outside, making the products to be used for as long as possible, minimizing the negative footprint of making them.
Then sharing transparently our sustainability wins, so that they can be replicated and scaled by others also. There won't be any individual victories to celebrate in the race to zero. Success, our life on this planet as we know it, will depend on the global community getting on the timetable.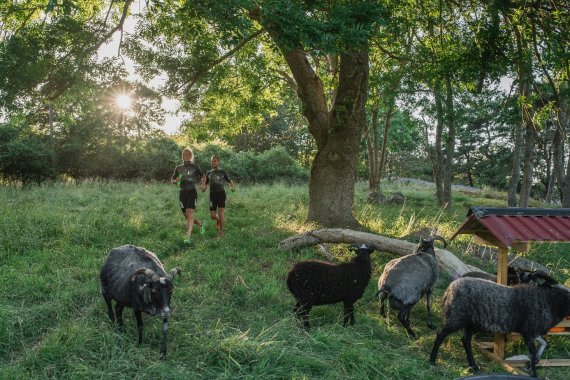 How is Icebug currently working on it?
One thing that we work very little with is "special" sustainability projects, while 99% remains business as usual. For example, we don't really see the big value at this point in recyclable footwear. Sure we've got to move from linear to circular, but recycling efficiently requires large mono material streams. So at the very, least, the industry would need to coordinate on material and share the same system.
Instead, it's the grind. Over 85% of our footprint is caused by the production of materials and shoes. We started with the materials and processes that we use the most, and change to options with less negative impact, without compromising durability or performance.
We work with five key sustainability indicators for each style: CO2 footprint, % biobased material, % recycled material, % certified source, % certified process (all percentage are weight-based).
Sustainable success: Where is Icebug already successful?
When we made the first three pilots of "Follow the Footprints", we could see that compared to the baseline using standard materials, we had saved between 16% and 29%. That's for work done in five years time, only using materials and processes that are available on the market. So we've covered a lot of ground already to reach the 50% emission reduction, and have been growing and soundly profitable while doing so.
When we now make our supply chain transparent, it means that another footwear brand can just go in there, pick up the materials and suppliers and implement in their products. Since almost everything we see out there is still standard materials, this is a cheat code to cut your emissions by up to 30% as you can implement it. Please use it! We will all be winners.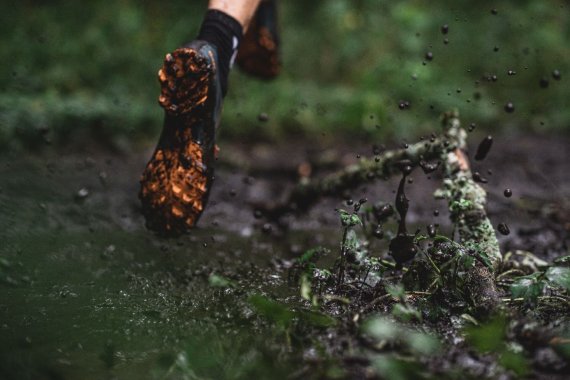 What can I do as a consumer?
The obvious: Consume less. If you need to buy stuff, vote with your feet and let sustainable considerations weigh heavily on your choice.
To further drive change I would also reach out to brands that I like and ask them the following three questions:
What's the emissions you cause? Don't settle for only operations, normally the products is by far the biggest part.

What's your plan for cutting emissions? It should align at least with the Paris agreement to keep the global temperature increase well below 2 degrees and preferably below 1,5 degrees.

How do you take responsibility for emissions that remain? Offsetting is no carte blanche for business as usual, but on did of taking responsibility for cleaning your own house, I can't see why it wouldn't be better helping someone else clean their house too.
And then as a citizen, vote for leaders who will work for a carbon tax. There's nothing that would be remotely as efficient for the transformation that we need.
Who is your sustainability role model?
I wanted to come up with something original here, but I'm stuck with Greta Thunberg. My basic thinking is that the climate crisis is a problem that we all share, but the more power you have, the more your responsibility increases. And the way Great has managed to punch above her weight class is just unbelievable and very inspiring. Very inspirational for those of us that start with a lot more influence and resources than she had.
Sustainability is one of the focus topics of OutDoor by ISPO 2023 from 4 to 6 June 2023. The Sustainability Hub will be particularly in the spotlight. An area that is completely dedicated to the topic of sustainability and also has a special focus on it in the Speaker Corner. The main theme is circularity.