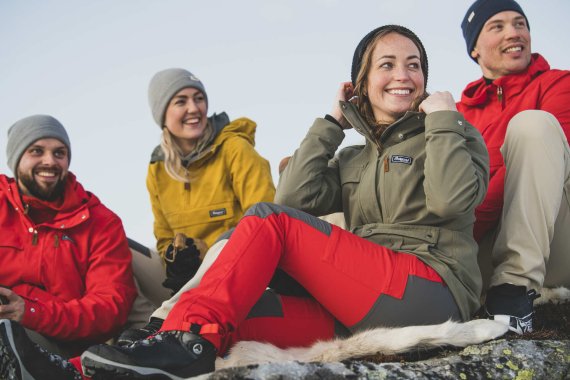 ISPO.com: What is currently the most important goal in terms of sustainability and CSR for Bergans of Norway?
Jan Tore Jensen: When it comes to sustainability it is difficult to point at a single goal as it is far more complex and we need to work throughout the entire value chain. We have set ambitious goals when it comes to creating more sustainable products, by sourcing and developing more sustainable materials, secure responsible handling of natural recourses, animal welfare and innovation in our design processes. We are currently mapping the climate emissions in our supply chain in order to set science-based targets for reductions in accordance with the Paris agreement. We aim to take the lead on circular economy by collaborating with our customers through services such as repair, reuse, redesign and rental models.
How is Bergans currently working on it?
Jensen: Being an outdoor company we have of course many outdoor enthusiast, so the values were quite obvious to find. We started our journey through a bottom-up approach on our brand platform where we defined our why, vision and mission. This has become an integrated part of our culture and each individual is constantly pushing sustainability based on an internal passion. We are ambassadors for nature and as an example on this all employees need to educate themselves as tour guides as part of our onboarding process.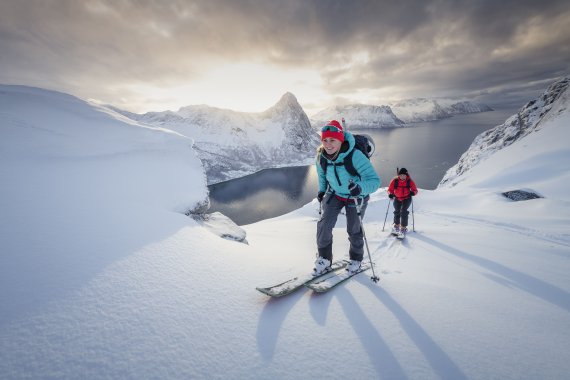 Sustainable success: Where is Bergans already successful?
Jensen: This could be a very long chapter, but would like to point to three "concepts" that have the same tagline that we find important.
Save the seasons is a campaign we did together with WWF and it is of course also our "why" and as such the reason why we go to work in the morning. We used this as an awareness driver to make people understand and create a call for action. We needed to place it on pause due to covid-19, but it has already created a lot of attention, and we've received inquiries from all over the world.
Together with Spinnova we managed to create the first 100%recyclable backpack without need for disassembly or use of harmful toxins. We believe sustainability is strongly connected to extending the lifespan of products as far as possible (thereof the circular models reuse and redesign), but eventually the lifetime ends and this was a proof of concept in managing to close the gap between start and finish. We plan to launch the 3nd iteration on this project during ISPO 2021
The coloring of fabrics represents a big part of the climate emissions in the textile industry. In our Stranda collection we have, by using recycled materials and introducing SpinDye® technology, been able to reduce chemical usage with 90 %, water consumption by 75 % and CO2-emissions by 30 %.
All these concepts points to the importance of working together to achieve real progress. The challenges we face on sustainability is not something we meet alone and not something we win alone. Cooperation is key and we need to look past earlier differences and even dare to cooperate with competitors.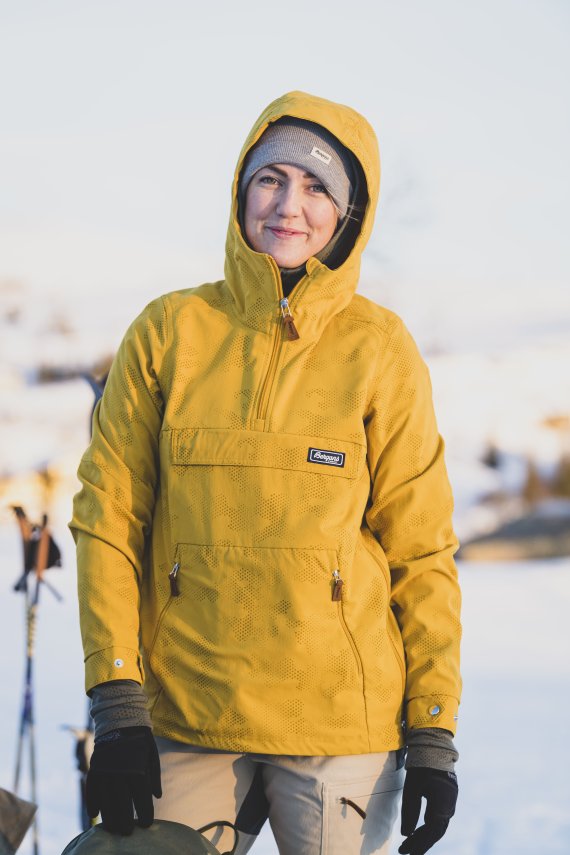 What can I do as an end consumer?
Jensen: We encourage our customers to love and take care of their outdoor products for as long as they can. To repair them when needed, to give them a second chance when they don't use the products anymore, and to consider renting instead of owning.  We hope consumers actively choose to shop from the companies that design high quality products and has a genuine sustainability agenda. Lastly we need consumers to have high expectations and clear demands to companies when it comes to  sustainability.  
Who is your sustainability role model? Who currently stands out with a special idea/project?
Jensen: Difficult to point at a single person as many do so much, but I would like to honour a person that is inspiring and has been promoting the outdoors for a full lifetime. 94 years old David Attenborough is still raising awareness on climate changes and the environment, being a true ambassador for nature. He is delivering directly on our brand mission "to inspire, enable and share the best outdoor experiences". In addition, we admire companies that dare to set, and to be clear and transparent about, ambitious goals on circularity. H&M and IKEA have said that they will be 100 % circular by 2030. We do not know how they will reach these goals, but it says something about courage and the direction they are moving. We think this will encourage others to follow, and we will certainly be watching with great interest.
Sustainability is one of the focus topics at ISPO Munich Online from February 1 to 5, 2021. In addition to the status quo of the industry in terms of responsible trade, the spotlight will be on the topics of cooperation and creations. Experts and decision-makers from the industry will discuss with political representatives the significance of the UN's Sustainable Development Goals for the sports industry and clarify which goals must be met for retailers and brands in the future.
The chances and possibilities of circular flow economy are shown and discussed with participants of ISPO Munich in many interactive workshops.
Besides, there is, of course, no lack of information about the different seals of approval, their contents, meaning, and sense. 
The participants can look forward to a versatile, informative, and stirring conference format.