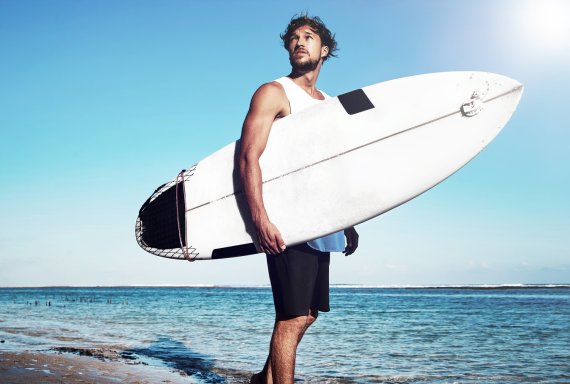 With the absence of physical shows, ISPO Textrends proved to be the next best option for Fall/Winter 22/23, not just being a part of the successful ISPO Munich Online show, but also with the launch of the digital trendbook. The success of the usability of the new sourcing tool will continue for the Spring/Summer 23 season.
In a recent study by McKinsey and the World Federation of the Sporting Goods Industry (WFSGI), that despite the Coronavirus, sportswear companies have been more resilient compared to the rest of the apparel industry and continue to outperform. Eight key factors have been highlighted in order to make or break brands, including sustainability, digital platforms, and flexible supply chains. This report is a must-read for all brands, interesting to see how adaptability and flexibility will continue the success of sporting apparel and hardware.
However, another reason that sportswear has outperformed during the pandemic is the uptake of health and fitness, from grounded consumers, new to this sector, who have had time to reassess their lives are looking to a new direction for the future. 
A host of brands streamed workout classes from high impact to yoga, combined with running shoes and kits soaring in sales as consumers pounded their neighborhoods for much-needed exercise.
This is where Spring/Summer 2023 is going to be a season that make sports and outdoor brands continue to rise like a phoenix against traditional apparel brands. The need for sports and outdoor activity isn't just geared to those in the know, but also to a new cross-generation of consumers. They don't want to be Olympians, they want healthy levels of activity for mental and physical wellbeing. 
With the ISPO Textrends trend information available through the application process, three key areas need to be highlighted to energize this Spring/Summer mood.
UV protection, quick-dry, moisture management, anti-bacterial, anti-odor, cool touch, and insect repellent are just some of the key factors. Combine this with the increased development in water and energy-saving processes, recycled and bio-based developments, plus creativity, this season is set to show just how versatile the performance sector can be. 
From running around your neighborhood to working out in city parks, urban sports activity is on the rise. The importance in the sector is that it isn't just for sports, there is an efficiency and added level of flexibility as performance pieces cross from high-level performance to streetwear. This a tougher 'athleisure-like direction, the necessity for efficient garments to perform in different situations is key. Street Sports, has been one of the fastest-growing sectors, combining creativity with the performance for a universal urban style.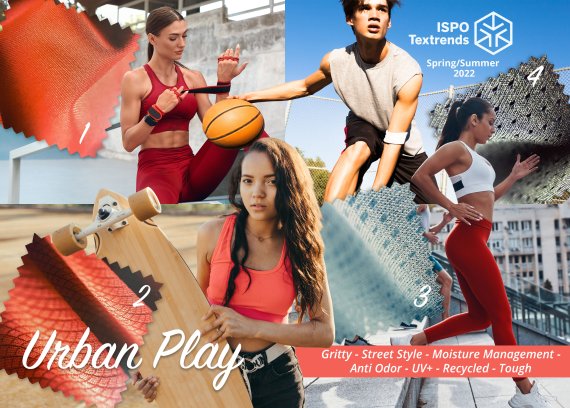 The legacy of a global lockdown will stay with consumers, no longer disparaging about the great outdoors, they are going to be heading to it in their droves. From outdoor activities from golf to tennis, to stretching further afield in off-road bike packing and traditional camping. Classic structures feature from performance denim to ripstop, to bio-based developments and an influx of performance naturals. The benefits of just being in natural outdoor environments are key to strengthening personal health.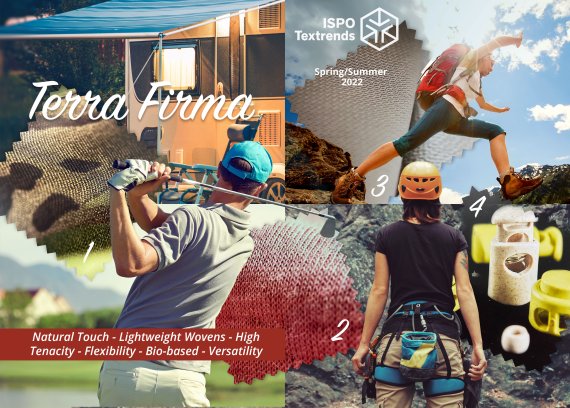 Hitting the high seas, summer sports have been increasing over the last few years with kitesurfing and supping, kayaking, and free ocean swimming becoming the norm. UV protection is essential, but so is the versatility in this sector as beach-to-street becomes important, again the versatility that quick-dry and hydrophobic finishes can deliver.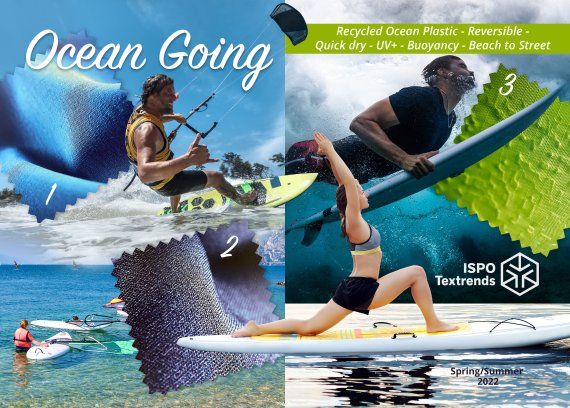 With the early-bird offer of free registration until the 30th March for companies wishing to submit applications for ISPO Textrends, the international jury will once again judge the nominees.