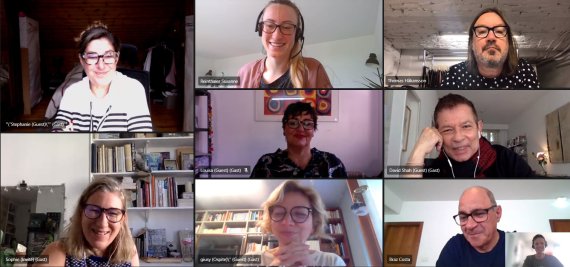 Once again, the international jury of textile experts joined forces digitally to discuss the application of materials and ingredients submitted for ISPO Textrends Spring/Summer 2023. With the digital discussion planned, all jury members had received a box of all the applications, in order to have that haptic and general tactility we all need when working with textiles.
With all the products individually prejudged through a digital tool, the results were ready for the jury team to meet once again in 2D form.  This digital/tactile process works, we need the touch but the camaraderie the jury has built up over the years is just as strong on screen as it is when we are all in Munich. What was refreshing to see with the results discussed, the Best Products and TOP 10 were almost unanimous in each of the sectors, confirming the jury members were all on the same track.
First, what we should remember is that nothing is 100 percent sustainable - it is not possible and there is also more to sustainability than recycled polyester. We must look at reducing waste, dope dyed yarns saving water, digital printing, reducing emissions, solar energy, the list just goes on. What is evident is that sustainability flows right through all the sectors, it is now second nature to textile and ingredient suppliers that there must be at least one element of sustainability.
"For sure we have seen much more sustainable material and not just organic, because sometimes we are looking at recycled polyester and organic cotton, just to name two, now we have seen bio synthetics coming, a new generation of material is going to open up amazing doors for performance," said Giusy Bettoni, CEO of C.L.A.S.S.
The importance of sustainability is clear and has been embraced by all sectors of the industry. "In the finishing I have seen certain research like production certifications – not just on fiber but on dyeing and finishing, as this is an important part of the process. We must consider our impact on the environment, on human beings, the animals and the ocean. I think we are seeing an improvement on the way of doing things and considering the impact, that was my take," added Bettoni.
Sophie Bramel, Technical Editor, World Sports Activewear (WSA) also noted the innovative processes of bio-based fabrics. "With regards to the bio base and plant base developments, not only the fibers but the finishes, I thought were really interesting, like looking to finding more natural chemistry, or chemistry in nature instead of in petroleum,"
"During COVID times our industry is facing a lot of demands on sustainability and everyone is very anxious about that, even my clients now. You want some quick fixes, something to bring to the table but we also need to evaluate all the aspects. We can see sustainability at many levels. Premium fabrics yes, but in general we need to consider how we can make progress related to big volumes.  I can, for example, see improvements in yarns and yarn counts, and in general I am positive due to the fact we are in difficult times." said Thomas Håkansson, Freelance Designer.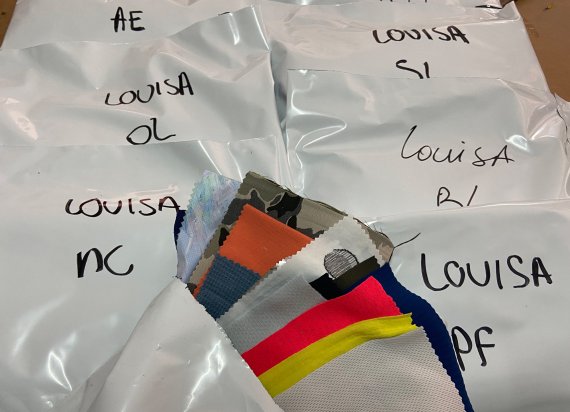 If you consider the brands are pushing this aspect, it is only correct that the sustainable elements start at the grass roots, leading the way with innovation and evolution. What should be considered is that without these ingredients and materials there would be no sports and outdoors apparel, no back packs, no shoes, socks, tents and sleeping bags – nothing. Therefore, ISPO Textrends is important as a leading light of what is available and what is developing in the industry, especially when those companies awarded have been rated by an international panel of textile experts.
"I think there has been a huge improvement in handle. I found the handle of the fabrics very interesting, there's a great improvement in lightweight technology, some of the fabrics were incredibly light which was very exciting," said David Shah, Editor in Chief, VIEW. "As Thomas said I thought there was an interesting uptake of fiber, an interesting usage of fiber," he added.
All sectors from base layer, second to outer layer through to street sports all embraced this refreshing lightweight direction in both warp and weft knits and wovens. One example are the barely-there ripstops with a delightful hand feel, packed full of performance, both with a strong style and perfect for packable protection for the Spring/Summer season.
One area that had a noticeable presence was natural fibers. From organic wool and organic cotton interlock in new lightweight hand to performance finishes applied to 100 per cent cotton to add functionality. Merino wool continued to feature, but the rise of cellulosic pushing through the performance barrier was new.
"In any case, two parts have stood out to me. First, the movement in fiber development and natural fiber technicity. You have more and more performance-based natural fibers, and I think that this is a very interesting situation. We have three pillars in sports: performance, fashion and sustainability, I am very happy with what I have seen," said Braz Costa, General Manager, Citeve, adding that "in addition to that, only two years ago, 20 per cent of recycled fibers in a good product was a good score. But now we have 80 or 90  per cent of recycled fibers and they come with a very nice performance."
pWhen you have spent the last year working from home with your 'under the keyboard fashion' consisting of yoga leggings, sports bras and sweatpants, why on earth would you want to step back into discomfort? This is the consumers' attitude, in all aspects of their lifestyles.
"Performance is crucial, but also another important factor that needs to be considered - and I that I have seen in all the categories - is the comfort. There is a new way to be comfortable. People want to be able to move, but they want to feel well at the same time. And I have seen finishes that are going to feel amazing ," said Giusy Bettoni.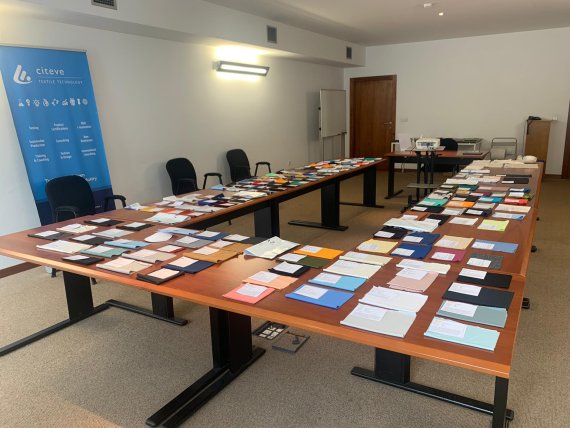 Sophie Bramel had also noticed new manufacturing methods. "The interesting fabrics are the ones that are cross category, so they don't fit in one sector, they have several functions and integrate those different functions in a single fabric, in a single layer. This kind of category shifting, which is one way to bring the market forward, leads to developing products that don't exist, without integrating more categories but instead rethinking the layering system."
As nothing can be 100 per cent sustainable, it is also rare that anything can be 100 per cent perfect without a few glitches here and there. And one of those glitches at ISPO Textrends, noted by the jury, was the lack of color incorporated into the products submitted - a lack of energy that color can bring.
"We know that because of the COVID pandemic outdoors is a massive investment area, with a lot of spending going on, on hiking, walking or camping equipement, etc. This is the chance to move this sector into a more fashionable point of view. It is great having the performance, but people don't just buy for performance, the also buy for desirability, fashionability and look. And I think we've done steps ahead in handle and technicity, but please guys, add a bit of color," said David Shah, Editor in Chief, VIEW.
Material suppliers returning to neutral tones and playing it safe in terms of color may be due to the uncertain times we have been through. The fact that innovation has still played a key role is crucial. It is now up to the brands to push their fabric suppliers into new colorways, all of which are available in the trend information from ISPO Textrends for Spring/Summer 2023.
With innovation leading the way, the discussion also turned to the communication within B2B and B2C in becoming more aware of the terms and technology out there. Educating both future brand developers and designers coming through into the industry with a cleaner and more efficient approach in sustaining the future.
"I think we are getting in our own way when it comes to how we treat ourselves and how we are impacting the environment, we need a little bit more education in this area. I would like to see this at ISPO, they could play a great role in that. It is not only about having a workshop to look at the materials but taking a much more holistic way to look at it," Giusy Bettoni.
Unfortunately, you will have to wait and see until the digital trend book for Spring/Summer 2023 ISPO Textrends is released in June. The digital content works like the jury meeting, allowing direct sourcing from the book to the suppliers in organizing receipt of hangers of the specified products, so a haptic experience is also achieved.