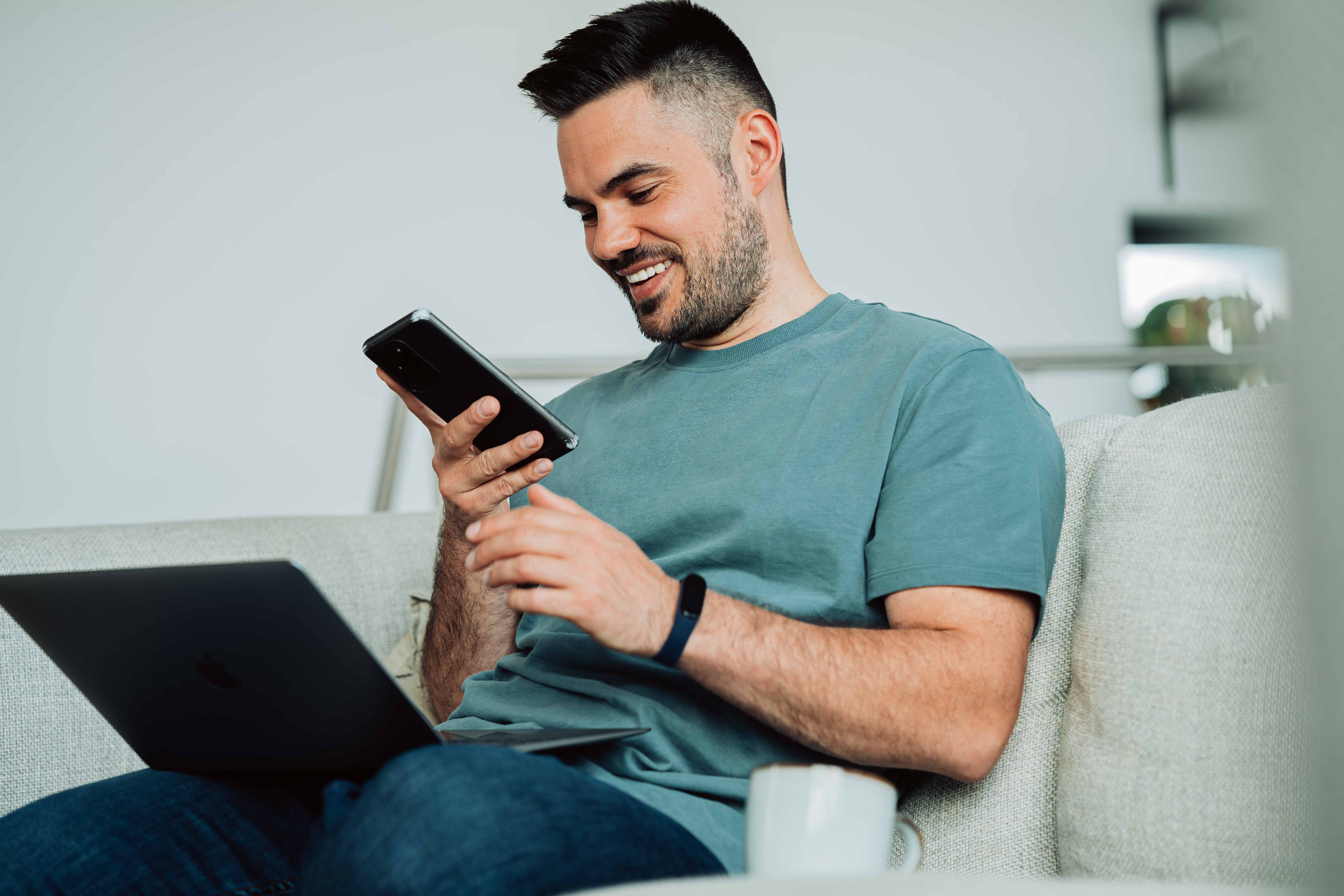 What the trend report also shows: Adidas performs remarkably well this quarter. The brand from Germany secured first place as a top brand for the first time, and the community concept adidas runners is increasingly crystallizing as a brand in its own right and thus becoming a high potential brand in the area of team sports & spirit.
Blame the adidas runners' high not only on the collaborative run, but also on the outdoor boom that continues to encompass the entire scene. Particularly among high potentials in Connected Athletics, Team Adrenaline & Adventure, Nature Escapes and Performance, and Body & Mind, there is no end in sight to brand ascents. On the contrary: The market for Connected Athletics is growing and the oudoor-heavy wearables providers in particular are leading the way here. Also in the lifestyle Adrenaline & Adventure the "Alternative Outdoor" movement continues to play a relevant role. Growing nature awareness and the focus on mindfulness in combination with experience and adrenaline benefit Patagonia and VAUDE in particular. Otherwise, the high potentials are to be found in the alpine environment close to the mountains. In other words, brands that are dedicated to the mountains, alpine sports, and extremes score well with consumers.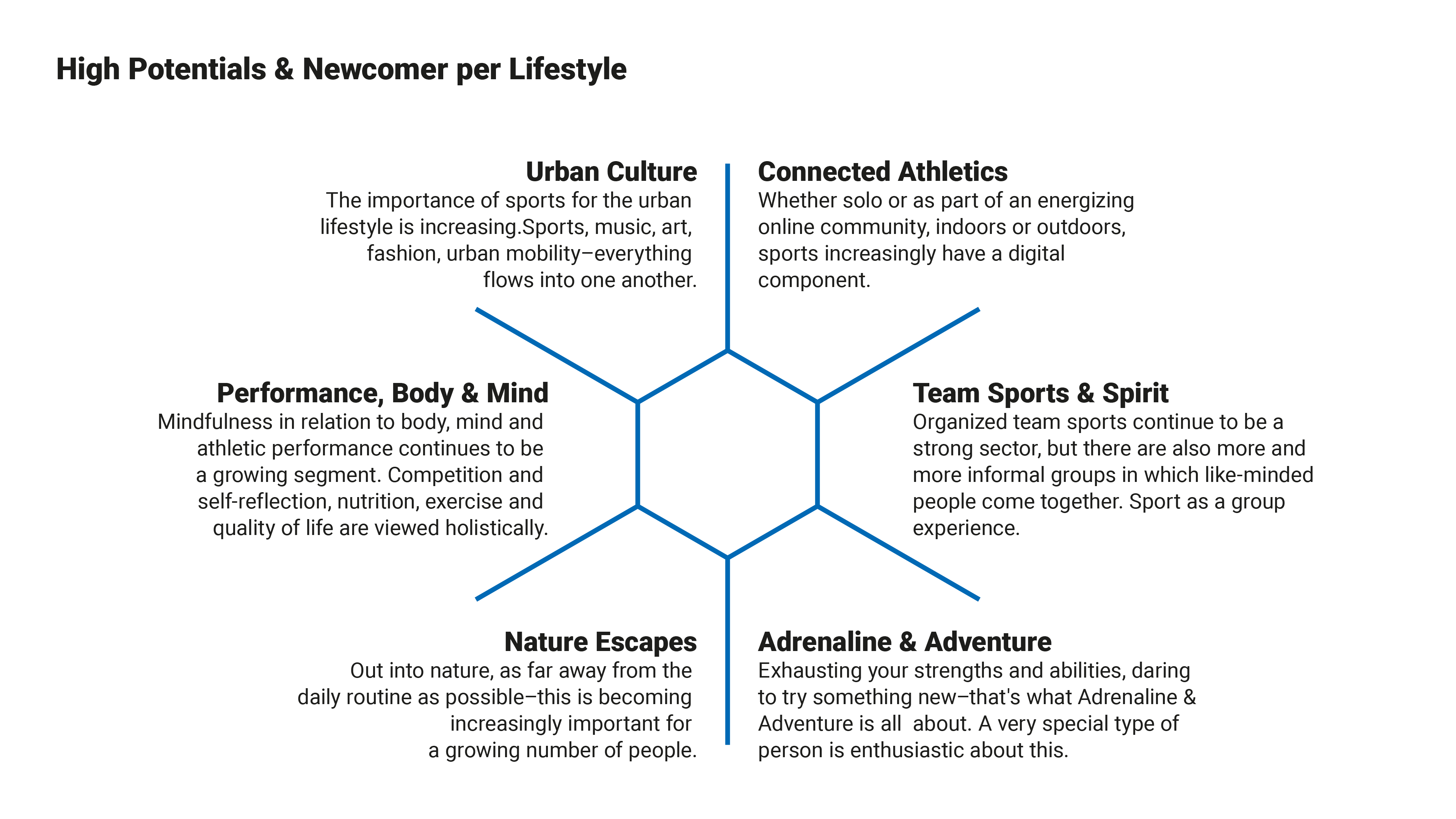 In the category Nature Escapes conquers VAUDE conquers the hearts of the environmentally conscious and nature-oriented target group and moves even closer to fellow brand Patagonia. And also the trend that outdoor-heavy brands in the Performance, Body & Mind lifestyle continues. The outdoor boom is spreading - and reaching new target groups outside of outdoor sports. The trend towards mental fitness, nature and mindfulness in particular is fueling this development, as nature and the outdoors are lived authentically here. As expected, Patagonia is the winner here as well. The brand thrives on the perfect mix of authenticity, lifestyle and sustainability.
As an ISPO Business Member you get free access to the latest Consumer Insights Report. All you have to do is click on the link, fill out the form and download the report.
Nevertheless, Patagonia has to take a small defeat: Adidas snatches first place for the first time this quarter, while Patagonia moves up to second place, still well deserved! All the reasons for Adidas' rise: Among the top brands, the brand records the biggest growth. Patagonia shares 2nd place with ON this time. A brand to keep on your radar, as it has stealthily, quietly moved ahead of Nike. Salomon and Dynafit also remain strong - thank you Outdoor Boom!!!
And what about the second chasing group? Scott and Saucony are the newcomers. Scott shines with innovative products - many have even won an ISPO Award award. That pleases not only us, but also the consumers. And Saucony? The brand convinces with its expertise in trail running.
Trend 1: "Renaissance" of stationary retail
Stationary retail must reinvent itself. If it does so, success is guaranteed. If it continues to sleep, the outlook is bleak. Our Consumer Insights Report clearly shows this. Whether it's repair services, expertise or personnel consulting, only those who cultivate the loyalty of their customers will be rewarded. It's no wonder that monobrand stores have enormous potential here. But multi-brand stores can also profit from this development. Those who are courageous and break completely new ground and concepts in retailing have immense opportunities. Even if individual advice continues to be an important factor, this has long since ceased to be the driver of the purchase decision. Retail must reinvent itself. Whether new sales channels, crazy marketing ideas or new concepts: We say: hello to the "renaissance" of stationary retail.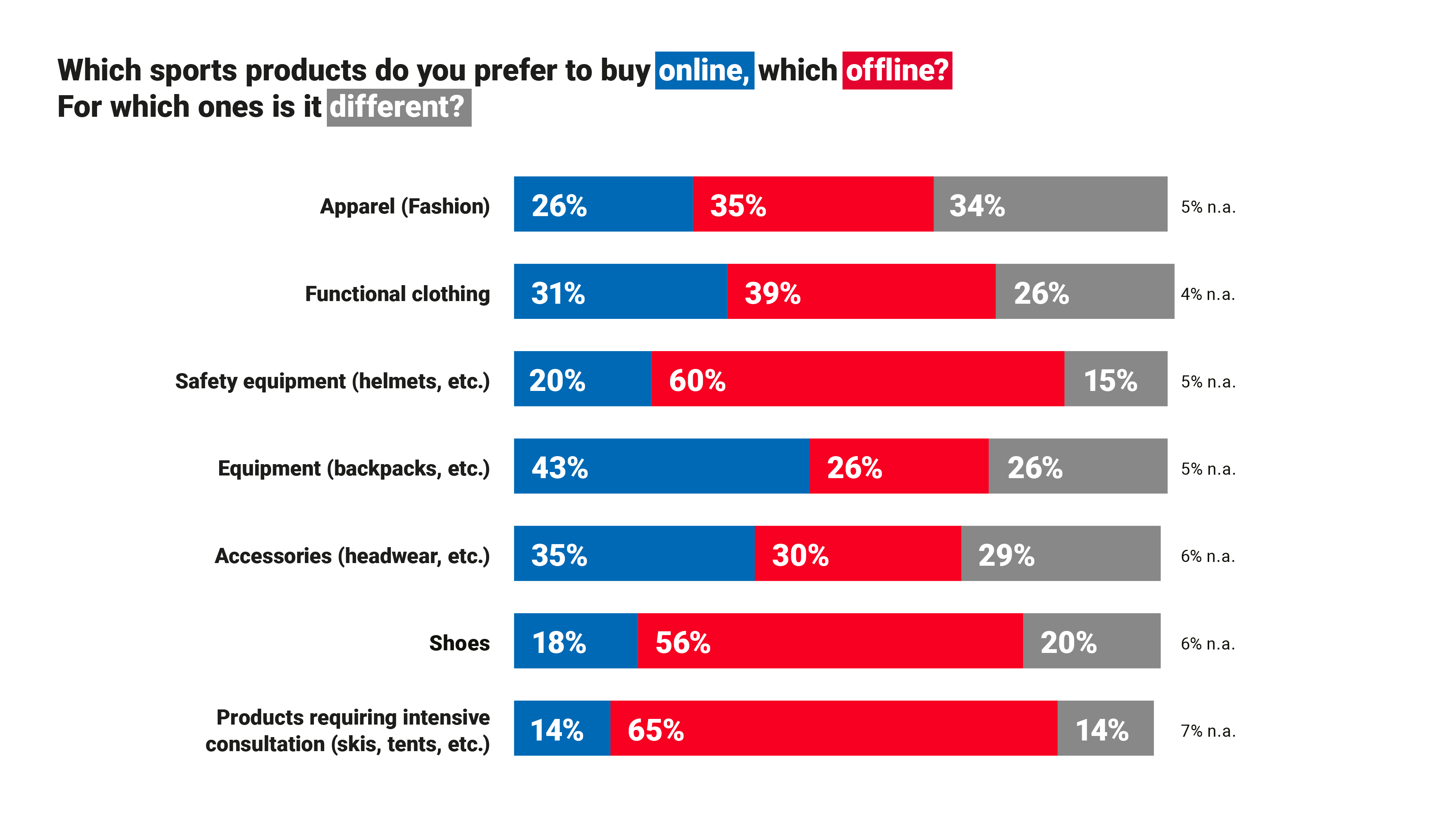 Trend 2: The preferred point of sale
Speaking of the revolution in stationary retail: online shopping is the number 1 revolution driver. Whether sporting goods, beauty products or even furniture: people love packages. What does this mean for stationary retail? :
Online vs. offline:

When asked about their preferred point of sale, brick-and-mortar and online retailers in the fashion and performance apparel sector are equally well off, and consumers have no preferences here. They shop virtually everywhere.

Stationary retail is unbeatable:

The situation is different for footwear, safety equipment, and equipment and sports products that require intensive advice. Here, stationary retail remains unbeatable and the willingness to buy online is surprisingly low.
Trend toward online purchasing: Although fit and function do matter: Especially for equipment such as backpacks, the trend is toward online retailing, presumably due to the significantly stronger selection.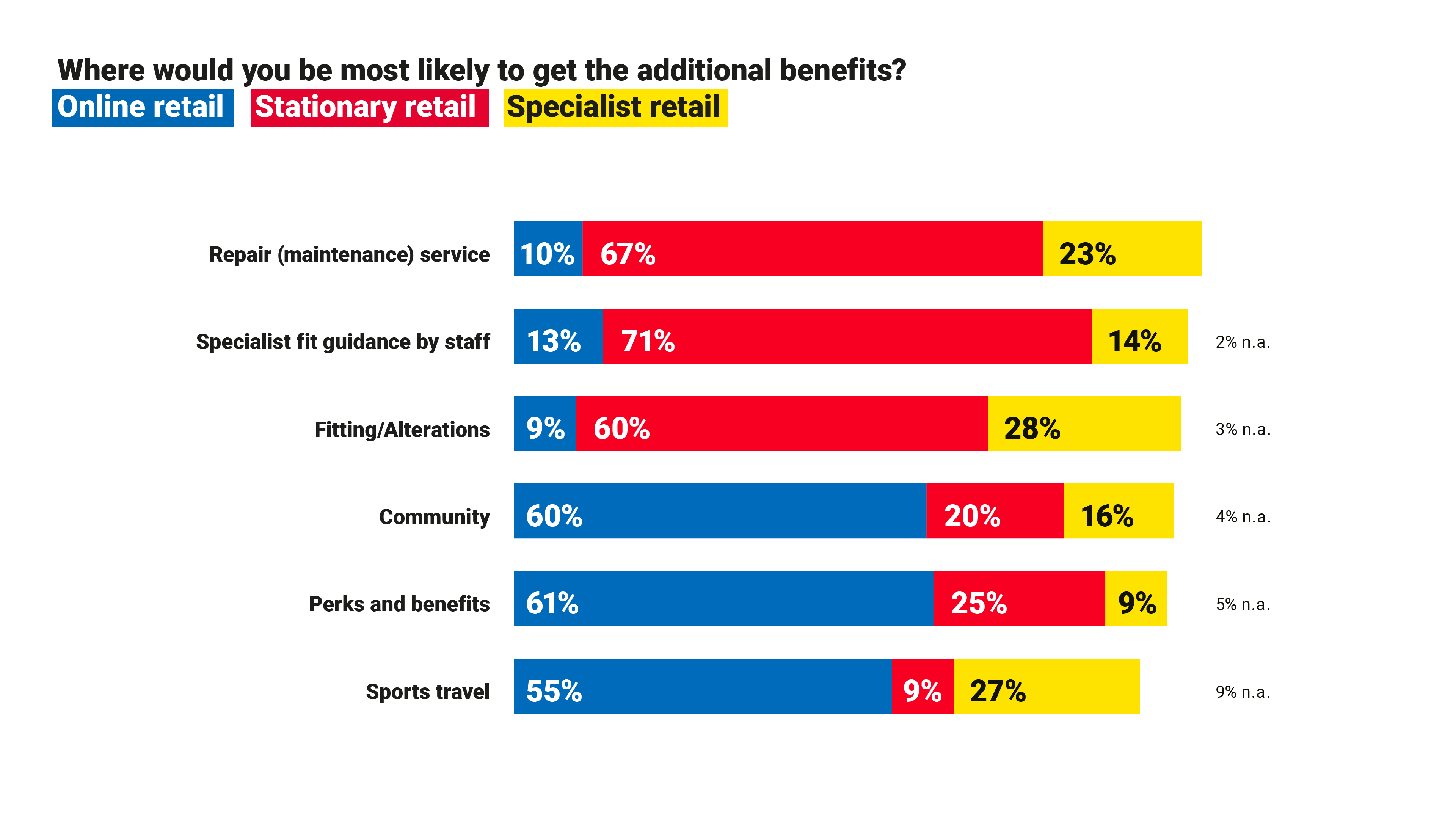 Trend 3: Vanlife and camping on the rise
Are you still on vacation, or are you already vanliving? Camping and vanlife are booming. In the meantime, prices for vehicles are at an all-time high and the range of vehicles on offer is getting wider and wider - will this bubble burst soon? The ISPO Collaborators Club community believes in vanlife. In their opinion, the market will stagnate at most or lapse into slower growth.
What's exciting for the industry is that end consumers are now covered with the "basic coverage," and equipment is now being purchased in a more targeted manner. While higher-quality equipment or specialized products that perfect the camping experience at a high level should continue to generate solid sales figures, basic equipment will probably no longer be needed to the same extent.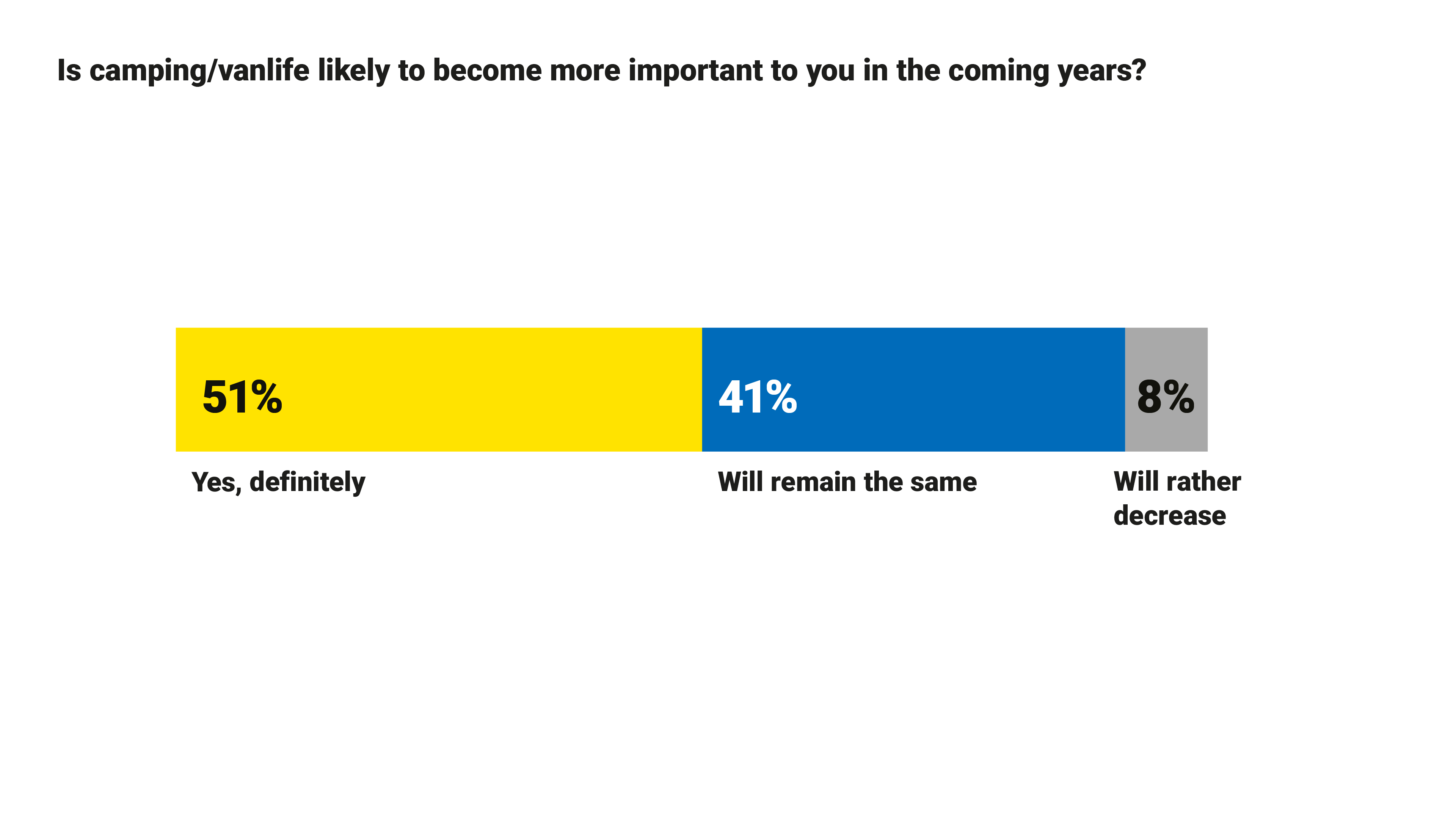 Do you want to become a panel partner of the trend barometer with your brand and ask your own questions to the consumer experts? Become an ISPO Business Member with your brand and become an exclusive panel partner of the quarterly report. We will be happy to advise you.