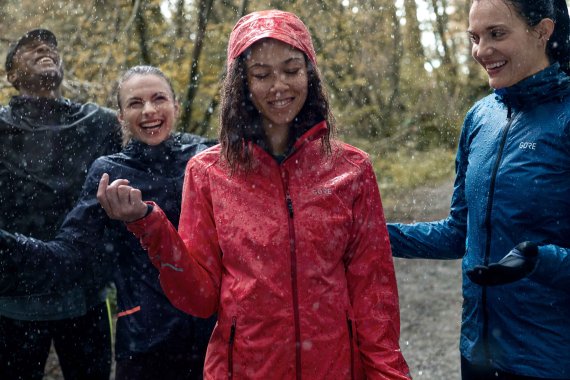 Dealing responsibly with people and nature is of utmost importance - for all of us. In addition to social responsibility, Gore's declared goal is to continually improve its ecological footprint through further optimized processes and products. But the premise is always: with the same function and performance of the products.
In an interview with ISPO.com, Loeffler explains how Gore treats the topic of sustainability, talks about milestones already achieved and how sustainability is lived around the company. He also explains how consumers can play their part in product sustainability.
ISPO.com: Sustainability - a wide-ranging topic of high relevance and with many different starting points. How does W.L. Gore & Associates define this topic, and where does Gore focus its efforts?
For us, sustainability is a principle of action that attempts to balance corporate development with environmental protection and social justice.
As a scientifically driven company, we have been dealing with the topic of sustainability for over 30 years. We started to prepare life cycle assessments as early as 1992. A life cycle assessment is still the scientific tool of choice today to measure the total environmental impact of a product from 'cradle to grave'. The resulting, verifiable and clear knowledge, enables us to work fact-based.
Specifically in terms of the product, for example, we have increased the proportion of bluesign® certified laminates enormously in recent years on the basis of the life cycle assessment data. (By the end of 2020, we want 85% of all GORE-TEX laminates for consumer clothing to be bluesign® approved). In addition, GORE-TEX laminates increasingly use recycled textiles that are dyed using a spin-dye process. This process not only ensures that our materials are approx. 10 times more lightfast, but also that significantly less water is used in the dyeing process and CO2 emissions are reduced.
We also set ambitious targets in 2017 to remove environmentally harmful PFCs from the life cycle of our outdoor clothing.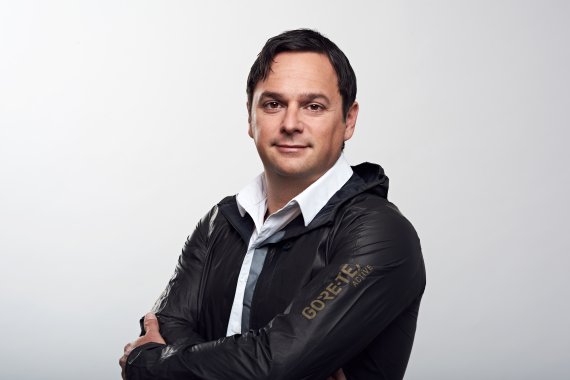 The question is always: how effective are the measures really and above all: in relation to what? What is/are Gore's most efficient sustainability measure(s) - and why?
Once again, science helps us, because what can be measured can be proven. In 2013, we published the life cycle assessment of a GORE-TEX jacket and showed that 65 percent of the environmental burden is caused in production and distribution - before the customer can buy the product in retail stores. After all, more than a third of the environmental impact occurs during the use phase, i.e. when a jacket is worn. Less than one percent of the environmental burden is created at the end of the jacket's life. Ergo: In order to use the resources used effectively, the products should be worn for as long as possible. Because the longer a product is used, the lower the annual environmental impact and the more positive the contribution to the ecological balance sheet.
With regard to clothing, we therefore focus on high-quality products with maximum durability. This is also always a core focus in all our developments and innovations. Our high level of innovation, which is certainly one of the reasons for our success, enables us to use our natural resources more efficiently with every innovation step. A new product that is more resistant and durable than any other product before it has double the value: for the consumer and the environment.
What are the current biggest & most important milestones from an environmental protection point of view? What does this mean in concrete figures or in descriptive comparisons?
One of the most important milestones is the Gore Balance Project recycling program, which we set up back in 1993 together with customers and retailers. Not only did we prove that GORE-TEX products are recyclable, but more than 25 years ago we had even set up a take-back system and recycled jackets ourselves and so closed the loop.
A further milestone is certainly the certification according to bluesign® in 2010, currently the strictest environmental seal in the textile sector.
In 2013 we completed the elimination of PFOA from both the membrane and the waterproofing.
In 2017, we then set targets and committed to steadily reducing our ecological footprint without compromising performance and durability. These targets include the complete elimination of ecologically harmful PFCs by 2023.
In 2019, we have greatly expanded our range of recycled and spun-dyed materials, and in autumn 2020, three new product technologies will be launched in the high-end product category GORE-TEX PRO, within which we can also offer recycled and spun-dyed materials.
We publish the current status of our goals and steps on our website for ISPO Munich.
What is the current status regarding the elimination of the ecologically questionable PFC?
In February 2017, we published our goal of "eliminating environmentally harmful PFCs" from the entire product life cycle of our outdoor products. This step followed an intensive and fruitful discussion with Greenpeace. It has given rise to an ambitious research and development programme that extends over several years until 2023. We are using this program to develop new outdoor products based on the best possible combination of performance and an improved environmental profile. We are on course for the complete elimination of environmentally harmful PFCs by 2023.
How is sustainability implemented in practice at Gore? - e.g. in relation to employees, travel, athletes?
Our GORE-TEX athletes attach great importance to sustainability. Stefan Glowacz's motto, for example, is "By fair means", i.e. to leave the smallest possible footprint on his expeditions. Or Greg Hill: he has changed his entire life, drives his electric car into the mountains to realize his projects.
But Gore employees are also encouraged to act ecologically. Just recently we implemented a CO2 compensation program for an event in Canada, where participants came from all over the world, and we went "plogging" on site. In this case we collected garbage in a national park.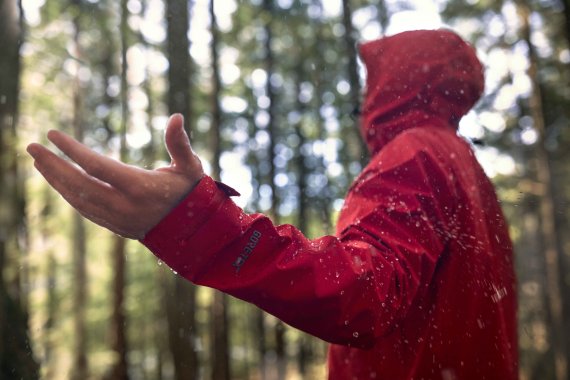 What are the most important things consumers should know about GORE garments to ensure that the end products are used as sustainably and consistently as possible?
Really sustainable is what is worn for a long time. This is a principle that consumers can follow and do a lot of things right. GORE-TEX products are designed with high quality for durability - true to the motto "Our products do what we say they do - the first time and every time". Product care is also very important for durable products: wash, simply in the washing machine - and re-impregnate if necessary. We also have authorized repair centers all over the world, which professionally repair damaged clothing. This allows products to have an even longer lifecycle.
Gore is exhibitor at ISPO Munich in hall A1, booth 404