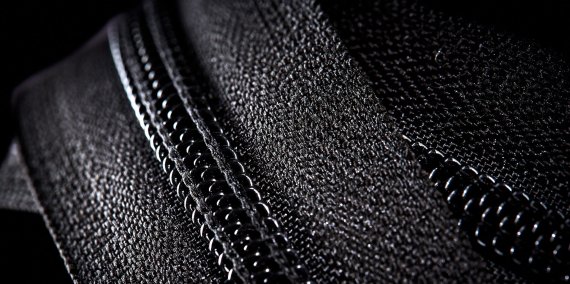 At the Copenhagen Fashion Summit, Japanese zipper specialist YKK published its sustainability goals. According to the YKK Sustainability Vision 2050, the company aims to achieve climate neutrality with net zero emissions by 2050, thus making an important contribution to climate protection and decarbonization of the textile industry. 
Guided by YKK's Cycle of Goodness® philosophy that no one prospers without rendering benefit to others, YKK has aimed to contribute to a sustainable society through its products and production processes for a long time. As early as 1994, YKK announced its first "Environmental Charter," which proclaimed "harmony with the environment" as the "highest priority of YKK's business activities." That same year, YKK introduced the Natulon® zipper made from recycled plastic bottles. 
The sustainability roadmap covers five thematic areas and ten United Nations Sustainable Development Goals (SDGs).
With the goal of being CO2 neutral by 2050, YKK is already committed to a 50 percent reduction in direct emissions (Scope-1) and indirect emissions (Scope-2) by 2030 compared to the base year 2018. In addition, all other emissions (Scope-3) in the value chain are also to be reduced by 30 percent. 
Specifically, this means that YKK aims to reduce energy consumption and introduce more efficient processes in its manufacturing facilities and other areas. Renewable energy sources are to be used wherever possible. At the same time, YKK also aims to reduce CO2 emissions in the value chain by switching to 100 percent sustainable textile materials by 2030.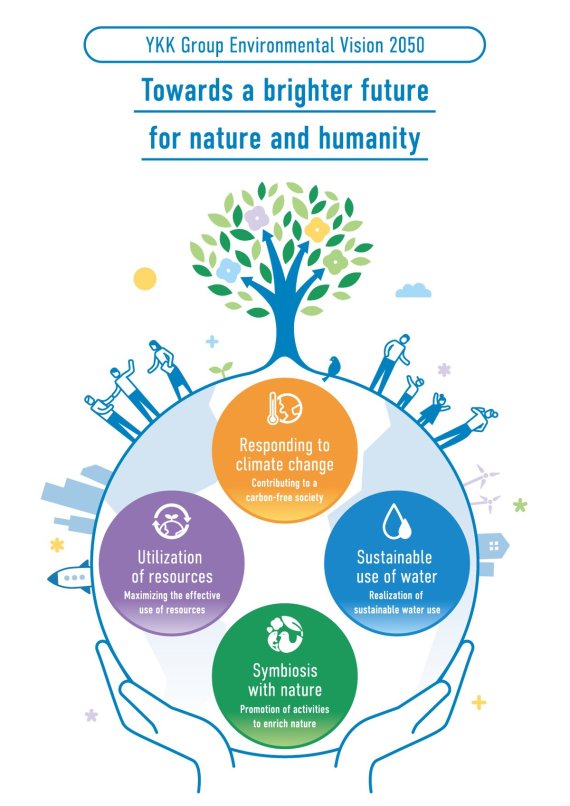 YKK is committed to switching its entire product range to sustainable textile materials - such as those made from recycled or natural materials - by 2030. Likewise, all petroleum-based materials and waste will also be reduced overall. In packaging, YKK's goal is to replace all vinyl and plastic packaging with sustainable packaging, including recyclable or reusable forms, by 2030. Ultimately, the goal is to reduce waste from all production facilities and achieve a 90 percent recycling rate by 2030.
To reduce water consumption, YKK is working to use water more efficiently. YKK is also investing in the development of new water-saving production methods and increased recycling of wastewater. All production sites have strict wastewater management in compliance with government regulations and YKK's internal standards, which are based on industry standards such as Zero Discharge of Hazardous Chemicals (ZDHC).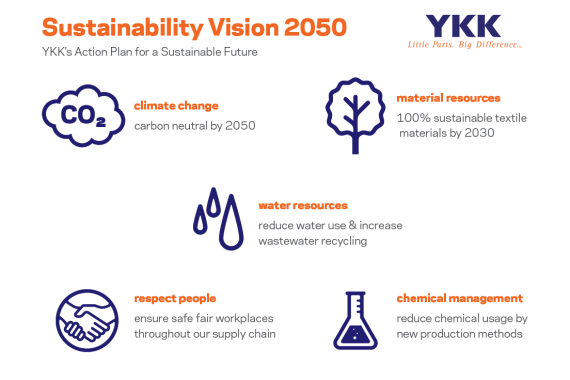 The environmental impact of chemicals used in the manufacture of YKK products is also to be reduced. Based on YKK's own Restricted Substance List, which is based on industry standards such as the ZDHC Manufacturing Restricted Substances List (ZDHC MRSL), the use of chemical substances is to be reduced and managed. New production methods are also to be developed for this purpose. Finally, all finished products are to comply with Standard 100 by Oeko-Tex, confirming that they are free of harmful substances.
In line with YKK's universal philosophy of respect for the dignity and rights of all people, the company aims to be inclusive and work to improve working conditions throughout its supply chains. YKK is committed to implementing the YKK Global Criteria of Compliance (YGCC) audit, a comprehensive standard based upon YKK's Cycle of Goodness® philosophy and the ISO26000 guidelines, at YKK Group facilities. Compliance is monitored through regular assessments by external auditors.