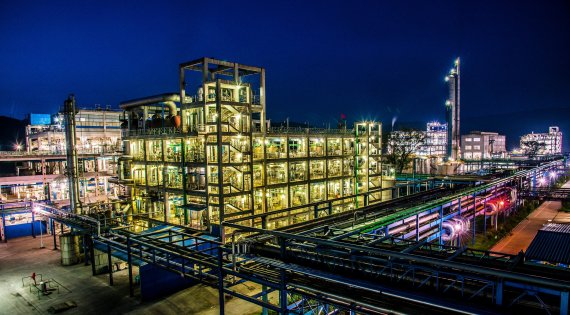 Huafon Chemical, established in December 1999 under the name Huafon Spandex,, focuses on the development and production of spandex fiber, polyurethane system and adipic acid. It is the global leader in polyurethane products and materials.
It has 2 manufactures located in Ruian and Chongqing. Currently Huafon Chemical has the largest spandex production scale in China with 185,000 tons annual production capacity. It is entitled as Chinese Five Star Industrial enterprises to Fulfill Social Responsibility and National Environment-Friendly Enterprise. And Huafon is the first GRS (Global Recycled Standard) certified spandex factory in China. 
As a benchmark and leading enterprise in the spandex industry, Huafon attaches great importance to upgrading and digital transformation of production line and continuous improvement of research and development capability.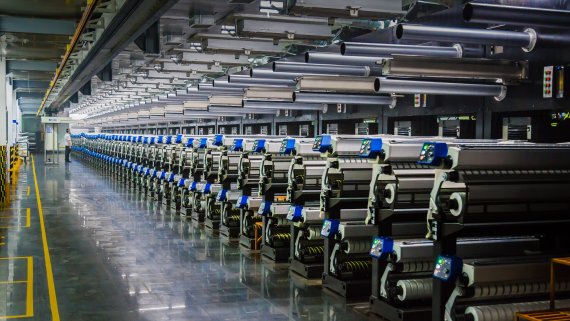 Digital transformation of enterprises and automation of production and logistics are becoming normal and necessary for enhancing company competition in domestic and international market in a long-term development. Huafon Chemical, as a leading manufacturer in spandex industry, is committed to creating a whole process of intelligent manufacturing production line from the raw materials to the final spandex products delivery.
At present, Huafon Chemical has the first automatic stereoscopic warehouse in spandex industry and industrial leading digital packing workshop in Chongqing production site. The digital packing workshop has already realized the digitization and automation of spinning solution delivery, spandex doffing, grading and classification, packaging, conveying, stacking, warehousing and delivery.
The polymerization and spinning production line adopting DCS (Distributed Control System) to realize automated control and operation of key process parameters. Robots are largely used as complements to human labor or substitutes to human labor in production line, such as automatic doffing machine, automatic delivery and packing machines, automatic warehouse system and so on, benefits to save human labor intensity, reduce mistakes and increase production efficiency.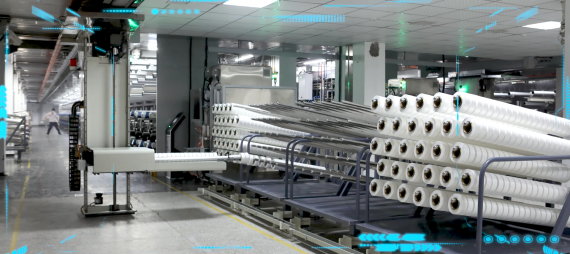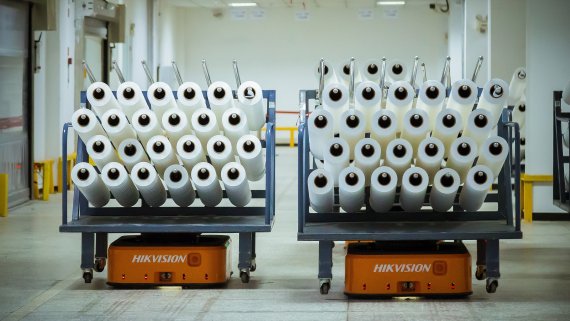 Extensively use advanced management software and relevant professional software to transform the role of human in the production and business operation. Combined network between inspection and logistics through the Automated Storage/Retrieval System (AS/RS) to realize real-time monitoring and visual management.
The company's newly introduced automatic packing system is the most complex automatic packing system with the highest degree of digitalization in the domestic spandex industry. The system realizes materials identification, information transfer, automatic labeling, automatic spandex cone weighting and grading,automatic classification and storage of different batches. Packing cardboard and other materials is automatically delivered to the packing system, finally packages will be automatic delivered to stereoscopic warehouse.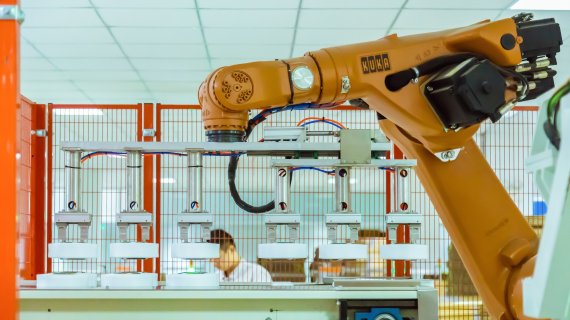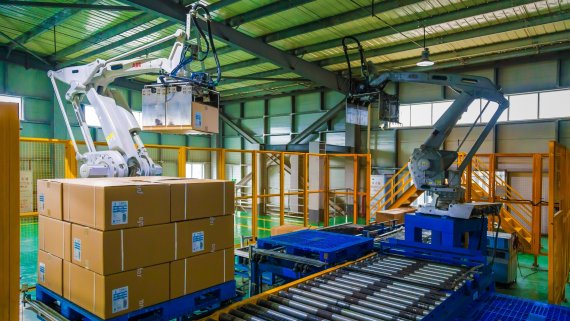 The automated stereoscopic warehouse cost 9 million USD and is introduced with advanced logistics management technology. The capacity of warehouse reaches nearly 10000 tons. Compared with the same capacity of ordinary warehouse the amount of occupied area saves 40%, land resource utilization increases by three times, human labor reduces 50%, integrates the industrialization and high digitalization together.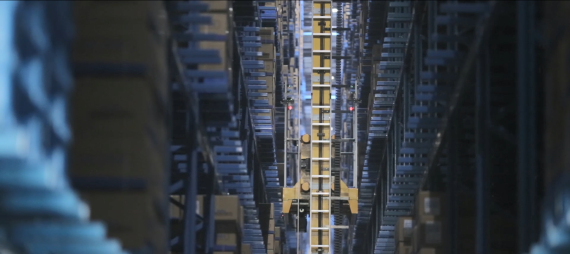 Huafon Chemical owns Zhejiang Huafon Fiber Research Institute as its main spandex product R&D platform. The institute is a National Enterprise Technology Center and National Postdoctoral Research Workstation. The R&D team has 37 highly educated and sophisticated researches with one professor level senior engineer and three doctors, and more than 70% master degree or above. The institute has published more than 100 authorized patents and developed 16 International, national and industry standards of spandex/elastane.
The R&D Platform equipped with polymerization and spinning equipment from laboratory scale, pilot scale to industrialization scale for achieve industrialization of differentiated spandex. Spandex yarn is measured by international advanced testing machine and methods. Besides, the platform equipped with circular knitting machines, hosiery machine, spandex yarn covering machine, fabric inspection machine for spandex performance validation in textile application, and equipped with unwinding performance test machine (OETO) for diaper spandex performance validation.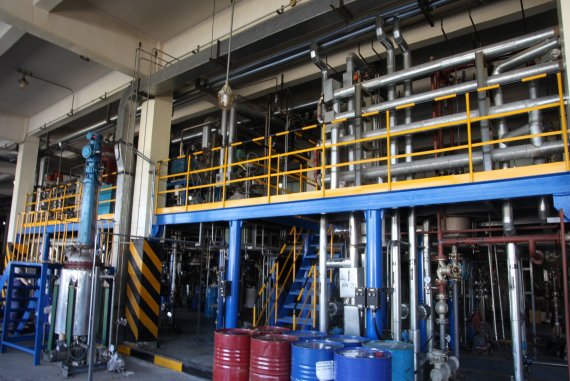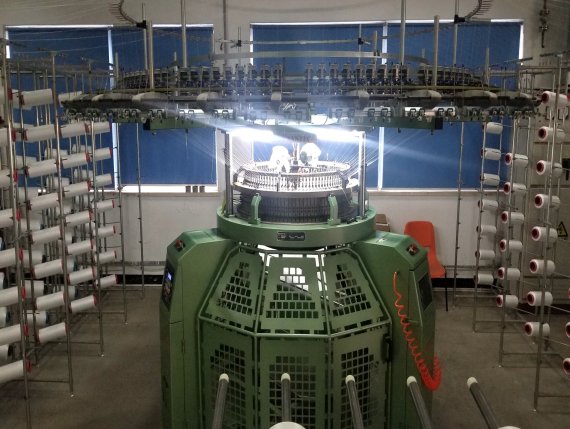 Experts and researchers focus on the innovation and industrialization of QIANXI functional spandex and sustainable spandex, such as Acid-dyeable Spandex, Super Chlorine Resistant Spandex, Anti-bacterial Spandex, Recycled Spandex, Easy-setting Spandex, etc.. Please find more about our Spandex products: http://www.spandex.com.cn/en/service/qspandex/.
And welcome to visit our digital showroom during ISPO Munich Online 2021.