Roman Rohrmoser: I started alpine skiing as a competitive sport when I was a child. I made it into the national squad, but realized over time that I enjoyed off-piste skiing more than skiing against the clock. That's how I ended up participating in freeride contests. But even there, as time went on, I liked the idea of competition less and less. I was lucky enough to be able to shoot a ski film with Warren Miller and so in the following years I worked with production companies such as Nimbusindependent from the USA, Downdays and Midiafilm. Since last year I have been working together with my friend and and office colleague Andreas Monsberger and with him I made the current film "Timeout".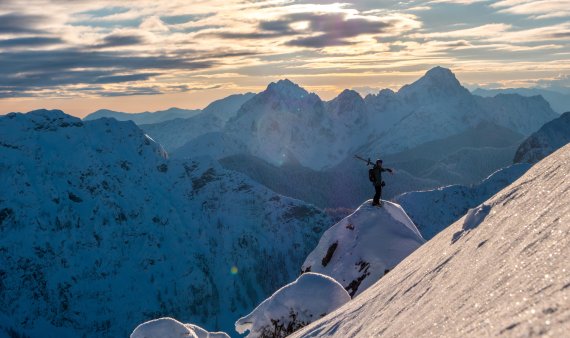 I had the idea for a long time to combine my two greatest passions, skiing and mountain biking, in one film. Because the intense feeling of being fully focused in the current moment is something I experience in both sports. For the film, we wanted to convey this parallel by shooting in the same locations. The title also refers to the past Corona winter, which in a way forced us all to take time out. In this context, the alpine farmer Schorsch plays an important role in the film, but I don't want to give too much away yet. The best thing is to watch the film yourself on Youtube.
My drive to be outside and experience nature simply comes from the fact that it gives me great pleasure to be in the mountains - whether in summer or winter. When I was able to turn my hobby into a profession with skiing, it was the perfect combination. I'm in the lucky position that I can also earn my money with what I enjoy most.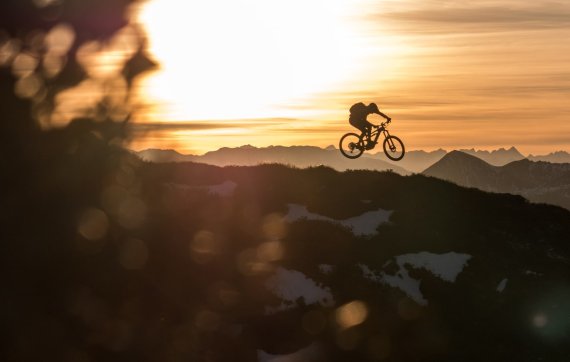 For example, if I can't go up the mountain because of an injury, I get obnoxious after a few days. I'm sure my wife could answer that in more detail. I then lack a very important balance that I only experience outdoors. I'm sure that's also because I grew up at a time when we spent every free minute of our leisure time outside.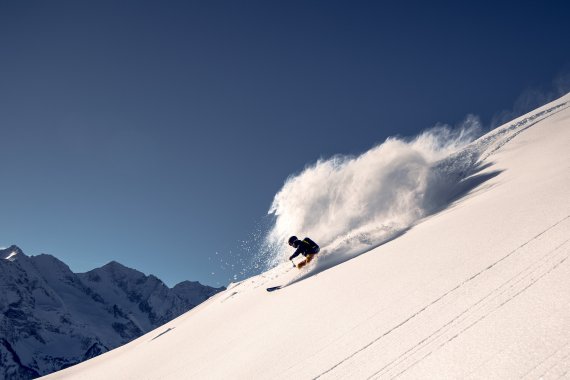 Inspiring the next generation
It's important to me that the kids have their own experiences. And if you show them different possibilities, they will automatically choose the one that suits them. But of course the influence of media on children and young people is much greater today. If only because of the constant availability of films and videos. We try to find a reasonable balance here. I'm not a fan of strict prohibitions, and I'm more of the opinion that the kids themselves have to experience how good it is for them to spend time outside with their friends or with us.
In the past decades, the topic has unfortunately not been given the attention it deserves and much has been missed. It is long past time that we all rethink and act more sustainably. This starts in small ways. For example, if we primarily buy food from the region and also grow vegetables in our own garden. There has also been a rethink in the outdoor industry with regard to CO2 emissions. These are the first steps. But the big impact has to come from the big industries and this is where politics is called upon to regulate accordingly. As an athlete, I can of course also set an example by choosing my partners. The collaboration with Schöffel is a good example here, because the company is taking on a pioneering role in sustainability in many areas.
I think the expansion of ski resorts has already taken on some very questionable dimensions. This is not only true here in the Zillertal. The encroachment on the landscape and the effects on nature and animal habitats are enormous. In my opinion, the limit has been reached in many places. And I do wonder who really needs the new slopes then? Unfortunately, such decisions are too often driven by numbers and the prospect of higher sales often counts as a decisive argument.