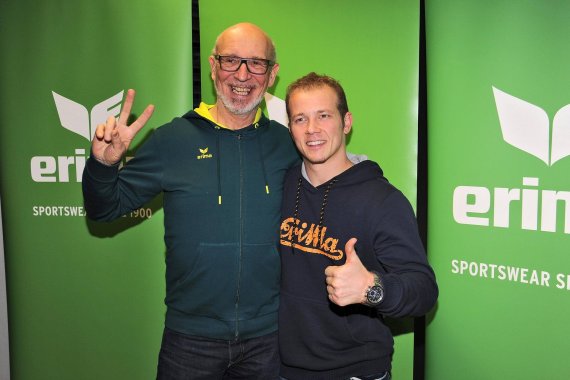 "Erima stands for team sports. We also want to focus on that in the future. We thank Fabian sincerely for our time together," says owner and Managing Director Wolfram Mannherz. 
After the gold medal win at the 2016 Summer Games in Rio de Janeiro, Fabian Hambüchen had brought his international career to an end. Erima, which had supported the professional gymnast's path as an outfitter from the beginning on, initially remained loyal to the gymnast extraordinaire after his retirement. It was decided to realign the partnership in December 2016. 
For the sports brand from Pfullingen, Germany, which is otherwise exclusively focused on active team sports, this was a new road in sponsorship. "After all these years together, naturally we wanted to continue to accompany Fabian on is journey and explore new cooperation options," explained Wolfram Mannherz back then. 
Now, Erima is once again changing its sponsorship strategy and focusing entirely on its core business, team sports. Erima is already missing from the sponsors list on Fabian Hambüchen's official website. Hambüchen currently still has sponsorship contracts with Euroweb, Fit Taste, Joop, Kampa, Konspitz, Vodaphone, Deutsche Vermögensberatung, Bridgestone, the Techniker Krankenkasse, and Quin Dao.