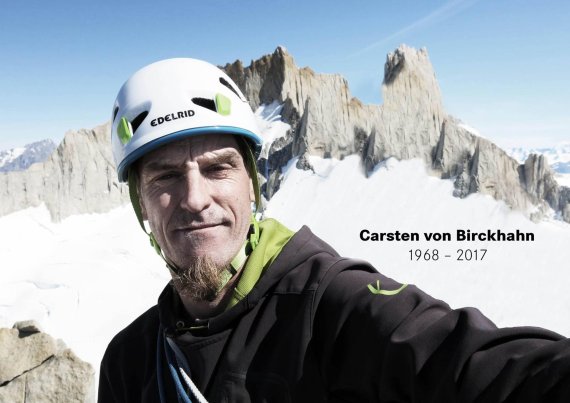 As Edelrid announced in a press conference, von Birckhahn died a few days ago during a landing approach while paragliding in Val di Mello, Italy. He had already spent two days with his family there at the bivouac.

"We are grateful for the time that we could spend with him. Our thoughts are with his family. We wish them strength in the coming time," writes Edelrid. For many in the company, von Birckhahn was "a pioneer, go-getter, performer and inventor."
Edelrid: "A Promising Future" Thanks to Birckhahn
In his role as brand manager, von Birckhahn led the Allgäu climbing equipment supplier to a "promising future," write Edelrid employees. "It is with deep sadness that we say goodbye to our friend and colleague, who inspired and influenced us for many years."
In the last 10 years, von Birckhahn implemented numerous innovations in the company, including new rope braiding technology, among other things. He drove the company forward in the fields of sustainability and brand development.

Most recently he supervised the planned merger with the climbing clothing manufacturer Red Chili. This will now be taken over by his colleague, Thomas Hodel. The project was launched by von Birckhahn during his final months in the management area of Edelrid.