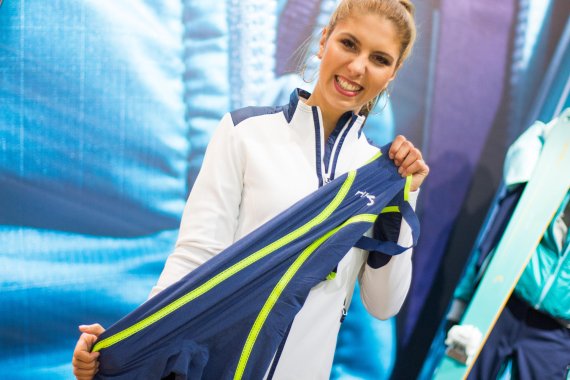 ISPO.com: Alexandra Wenk, how important is it for a young professional swimmer to develop a brand?
Alexandra Wenk: Very important, especially these days. Although swimming is one of the biggest popular sports in Germany, it is not as prominent as football. Except during the Olympics, we are hardly covered by the media. That used to be different in the past, especially in the days of Franziska van Almsick.

Things have changed now, something I believe must also be because lately, our sport hasn't been as successful as we would have liked. That's why it is all the more important for us to make our sport more visible and give it more media presence.
Read here: Martin Fourcade: A "cool" Stopover on the Way to Gold >>>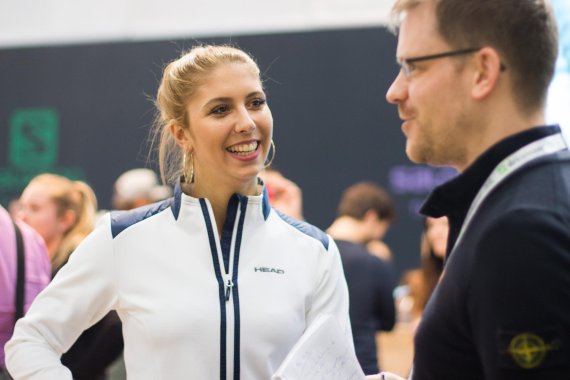 Sponsors contribute to training equipment
Which sponsors have you been able to win over so far?
The main two are Head Swimming and the Stadtwerke München. 
How important are your partners to your career as a professional athlete?
Very important, they support me with equipment and financially. In turn, I am able to use this support to invest in training.
Which requirements do you need to meet for the sponsors?
All of that is laid down in writing. For both my sponsors and for myself, it is important that ours is a partnership that also allows for regular exchanges. 
Are you able to put money aside? 
No. As I mentioned earlier, I reinvest most of my money in training, as my organization doesn't cover everything.
Facebook & co instead of own homepage
How do you market your successes, in particular medals you win at international competitions?
For 15 years now, I have been working with Y.E.S. Sportmarketing. They are very professional in their management of my marketing and we are constantly in a state of development.
How do you show this presence to the public? You don't have your own homepage...
I use websites such as Facebook and Instagram to publish a lot of what I am up to and where I am. I would not be able to do this using my own homepage. These days, social networks are much more interesting anyway.

Nobody is going to spontaneously Google Alexandra Wenk. And those who do won't spend much time on the website. Those who become followers on social networks, however, are in for the long term.
Is that why you post so much about your private life?
For me, it is important to show people what character, what person is behind the athlete Alexandra Wenk. Professional athletes often put up a front, especially during competitions. It is all about your sport and your achievements. However, I also find it important to show what I do outside of the gym.

For example, that I enjoy listening to rap music and buying shoes, or that I am interested in fashion. Such private perspectives are also relevant for followers and complete their mental image of the athlete's character.
US trials are guide for swimming
In interviews, you have said that you would like to work as a Victoria Secret model, or could at least imagine enjoying a modeling job. Are those intentional statements aimed at attracting or increasing media attention?
I know that people have different opinions on the matter. I have already been told that I should focus on swimming. But why should I not be able to do both? I am not a swimmer with a hollow back and I am interested in fashion.

Why should it be wrong to say that I would like to be a model someday? This is how I am. And I don't plan on pretending to be someone I am not. I don't really care about what some may think. 
How difficult is it for a young female swimmer to win public recognition against famous athletes?
Of course it is difficult, even if you may have already won more awards than many celebrities. It is normal for more people to watch the Champions League than the Swimming World Cup. At the Olympics, I spoke to many footballers, track and field athletes or handball players about this. They may have may followers than you.

But the great thing is: Most of them treat you as an equal, because they know exactly what you're going through on a daily basis and how hard you train. In general, more needs to be done to increase people's awareness on swimming. For example, 50-meter races could sell fantastically, perhaps in the same way as a 100-meter track race.
Do you have any concrete ideas?
Well, if we take a look at how Americans organize their trials, then it becomes apparent how different our German championships are in comparison. They are definitely in a different league.

Of course we shouldn't copy this, but organize our own in a different way and attract more media attention. That way, it becomes easier to improve the positioning of our sport.