Whether it was fate or coincidence? We will never know. But the idea suggests itself that success with Red Bull was already in the Austrian Mateschitz's cradle: He was born on May 20, 1944, under the zodiac sign of Taurus. He discovered the energy drink "Krating Daeng" - in German "roter Gaur," a bull native mainly to Southeast Asia - on a trip to Asia in 1982. He took the recipe home, modified it for the European market - and the rest is history. In 2021, Forbes estimated Mateschitz's fortune at 27.8 billion euros.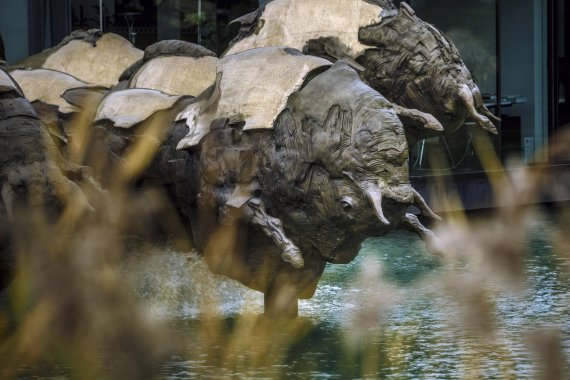 In 2005, Mateschitz entered Formula 1 with his own Red Bull team. His sports empire also includes the RB Leipzig and RB Salzburg soccer clubs and the Red Bull Munich ice hockey club. According to media reports, high, triple-digit million sums flow into the company's sports and media divisions every year. Worldwide, the group is said to sponsor more than 600 hip athletes* ranging from adventure racing and alpine skiing to mountain running, BMX, windsurfing and wingsuit flying. Spectacular events also fuel the beverage company's dynamic image.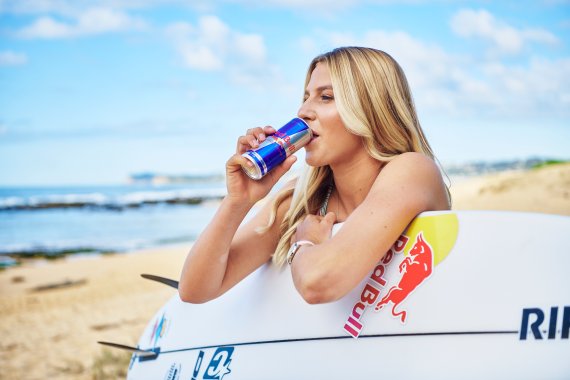 Higher, faster, stronger - the Olympic motto also applies to the Red Bull extreme athletes. Even the sky seems to be no limit - in keeping with the advertising slogan "Red Bull gives wings". In October 2012, Felix Baumgartner completed a parachute jump from the stratosphere at an altitude of almost 40 kilometers - sponsored by Red Bull. The media attention that the Red Bull Stratos project achieved was enormous. Hundreds of millions of people around the world watched, and in Germany, according to the magazine Horizont seven million.
However, the pursuit of ever more extreme records also has its downsides. When Red Bull base jumper Ueli Gegenschatz jumped from the Sunrise Tower as part of a promotional event in Zurich, he plunged to his death. Time and again, there have been tragic accidents involving Red Bull athletes. Nevertheless, Red Bull never changed its strategy - its own events, such as the Red Bull Rampage or the Red Bull Cliff Diving World Series, and the sponsoring of extreme athletes are part of its marketing concept.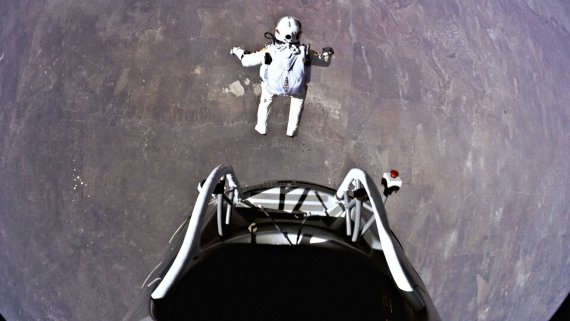 Even though the Red Bull entrepreneur has called the Pacific island of Laucala his own since 2003, his ties to his homeland are not only evident in the fact that Red Bull pays its taxes in Austria.
In 2014, Mateschitz brought Formula 1 back to Styria, or more precisely to Spielberg. He thus provided impetus in the Murtal district, which had suffered particularly from the decline of heavy industry. Accordingly, there is great sadness in the community, which Mayor Manfred Lenger expresses in his Facebook post: "Mr. Dietrich Mateschitz has passed away. A message that leaves us sad and deeply affected. With Dietrich Mateschitz, not only a successful entrepreneur has passed away, but also a person who never forgot his roots, his homeland. With his dedication and commitment, he gave an entire region renewed strength and confidence."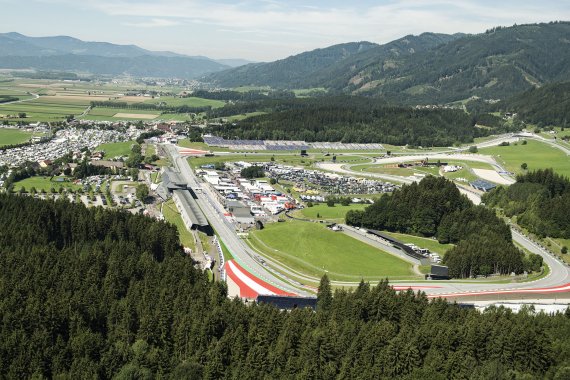 Allegedly, the Asian energy drink helped the then marketing manager of Blendax to reduce his jet lag. According to spiegel.de, he himself drank up to twelve cans of his own energy drink every day.
The food truck of "Gauchos del Gusto" is located directly near the company headquarters in Fuschl am See - on the Bullenweide. Even though Mateschitz has never shown his face in person, the Bullen employees come regularly, and Mateschitz's friend Marion Feichtner has occasionally picked up a burger. Whether the company boss has eaten it, however, is unknown.
What is certain, however, is that he liked homemade buttermilk waffles, as Ulrike Pachler revealed in a Facebook post: "It's been a very long time since I was allowed to meet him once. He was in a meeting with my brother in Tyrol. Knowing nothing, I rushed into that meeting with my homemade buttermilk waffles." Mateschitz then thanked her for the "very best waffles he had ever eaten."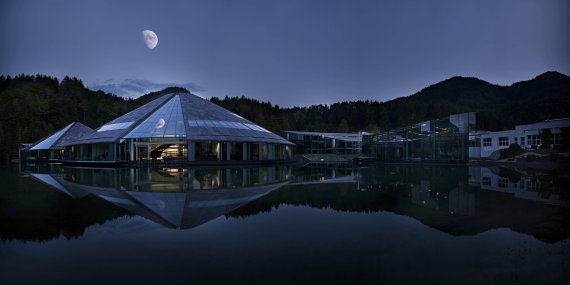 The focus was always on the Red Bull brand - loud and unconventional. Dietrich Mateschitz, on the other hand, kept his private life largely out of the public eye. Little is known about his son Mark either. 2019 reported meinbezirk.at about the "first appearance" of Mark Mateschitz. At the time, he acted as managing director of Thalheimer Heilwasser GmbH. The now 30-year-old is to take over the billion-dollar empire according to the will of his late father. However, according to a report in Manager Magazin, there is a shareholder agreement of Red Bull GmbH which, at least during Mateschitz's lifetime, stipulated that without the okay of the Thai majority owner Yoovidhya (51 percent), neither the decision on a successor as managing director nor the transfer of his shares would be possible. It is not yet known to what extent Mark Mateschitz will be able to take over his father's professional legacy.
Whether Max Verstappen, Konstanze Klosterhalfen, Tarek Rasouli or Robby Naish: They all mourn Dietrich Mateschitz.
The Formula 1 racing driver writes in his Instagram post, "You gave me the chance to race in Formula 1 and gave me the tools to be successful in this sport. We will miss you a lot because you were a generous, kind and caring person who was always there for everyone."
Echoing similar sentiments Surfing legend Naish: "With his incredible generosity and passion, Didi provided more opportunities to more athletes from more sports and backgrounds than anyone in history. From fledgling extreme sports in the 90's to Formula 1 today and pretty much every sport imaginable in between, Didi was there (both through his Red Bull brand and personally) helping people live their dreams.... Including me."
And the track and field athlete Klosterhalfen thanks Didi for "many years of support. You created a brand that helps me do what I love most. Running! Your story is incredible, your life's work fascinating!".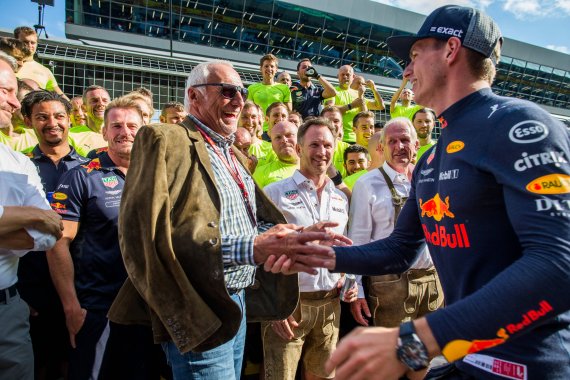 "It's all a question of image": With these words, Red Bull advertiser Johannes Kastner explained the secret of Red Bull's success to brand eins magazine many years ago. He describes the brand image as "self-ironic, non-conformist, smart and rebellious. Some say that a lot of our own personality has probably gone into it." Kastner should know, since he was the one who invented the saying "Red Bull gives wings." According to Süddeutsche Zeitung it took Mateschitz a year and a half to come up with the right slogan for his product. The former owner of a small Frankfurt advertising agency, Johannes Kastner, presented Mateschitz with countless ideas, but the Red Bull owner rejected them all. The campaign was then launched in 1987.
Why does Red Bull earn so much money with its energy drink? The answer is simple: The reason is the high gross margin. Red Bull owes its extraordinary image to the high advertising expenditure - around one-third of sales is supposed to go to advertising every year. Its customers are willing to dig deep into their pockets to buy a red and blue can. According to a report in the Tagesspiegel According to a report in the Tagesspiegel, the production costs are less than 20 cents. Such a high profit margin is not only unusual in the beverage industry. At most, fashion groups from the luxury segment could retain such a large share of sales.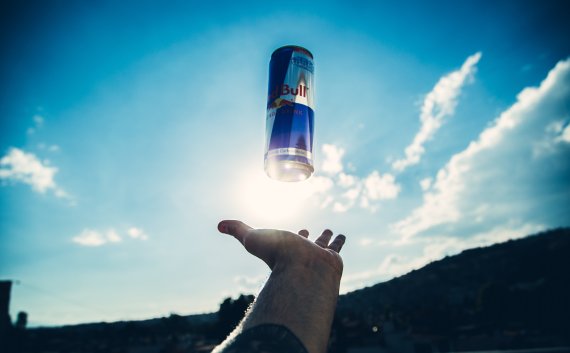 Dietrich Mateschitz was known for protecting his private life from the public. It was a similar story with internal company secrets. "In terms of structure, there is hardly a more old-fashioned company than ours," Mateschitz once told the Neue Zürcher Zeitung. Accordingly, the billionaire reigned alone in the Red Bull universe.
Nevertheless, Red Bull not only gets better marks as an employer than other companies in the food industry on various portals, recently the beverage producer was even rated as the most attractive employer together with Google in a Stepstone survey of Austria's students.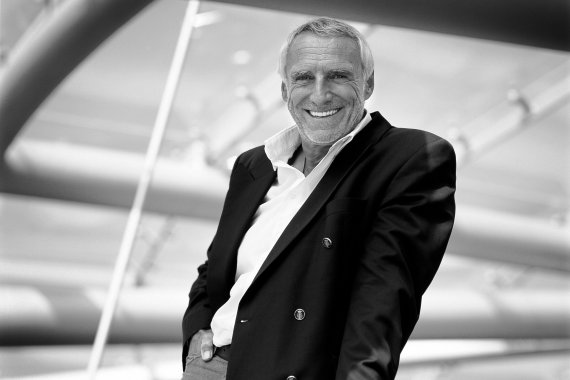 The employees (according to Red Bull 13,610 in 2021) learned of the death of their boss in an e-mail on Sunday, October 23: "Dear cops! We have to inform you that Dietrich Mateschitz passed away today. In these moments, grief covers all other feelings. But soon the grief will give way to gratitude, for what he changed, moved, effected and made possible for so many people. We will remain respectfully and lovingly connected to him. It is the task and responsibility of all of us to continue his life's work in his spirit. Thank you for supporting us in this. Thank you also for respecting his wish to express your grief quietly and with restraint."