RSG Group further reports that Schaller's son has also been identified. The partner, her daughter, a co-worker and the pilot, who were also on board, remain missing. They were all on their way to vacation together when the private plane crashed off the coast of Costa Rica on Oct. 21, 2022.
It was only in June that the 53-year-old Schaller opened his first concept fitness club HEIMAT in Los Angeles. "Rainer Schaller wanted to create a place where people can spend their whole day and feel at home," says Jeanine Minaty, his personal PR officer. Because of the concept as well as the "many amenities, HEIMAT is in the premium segment". With its original roots in the discount segment, this was a huge step for the RSG Group, she says.
The concept of the "John Reed Fitness" brand also moved away from the discount image: experience fitness, music and design in the best club atmosphere. Created as a new gym brand, alongside the main McFIT brand, the fees are only minimally more expensive. Minaty says the reason is to appeal to a wider target group and "to position itself as an overall impression away from purely functional training".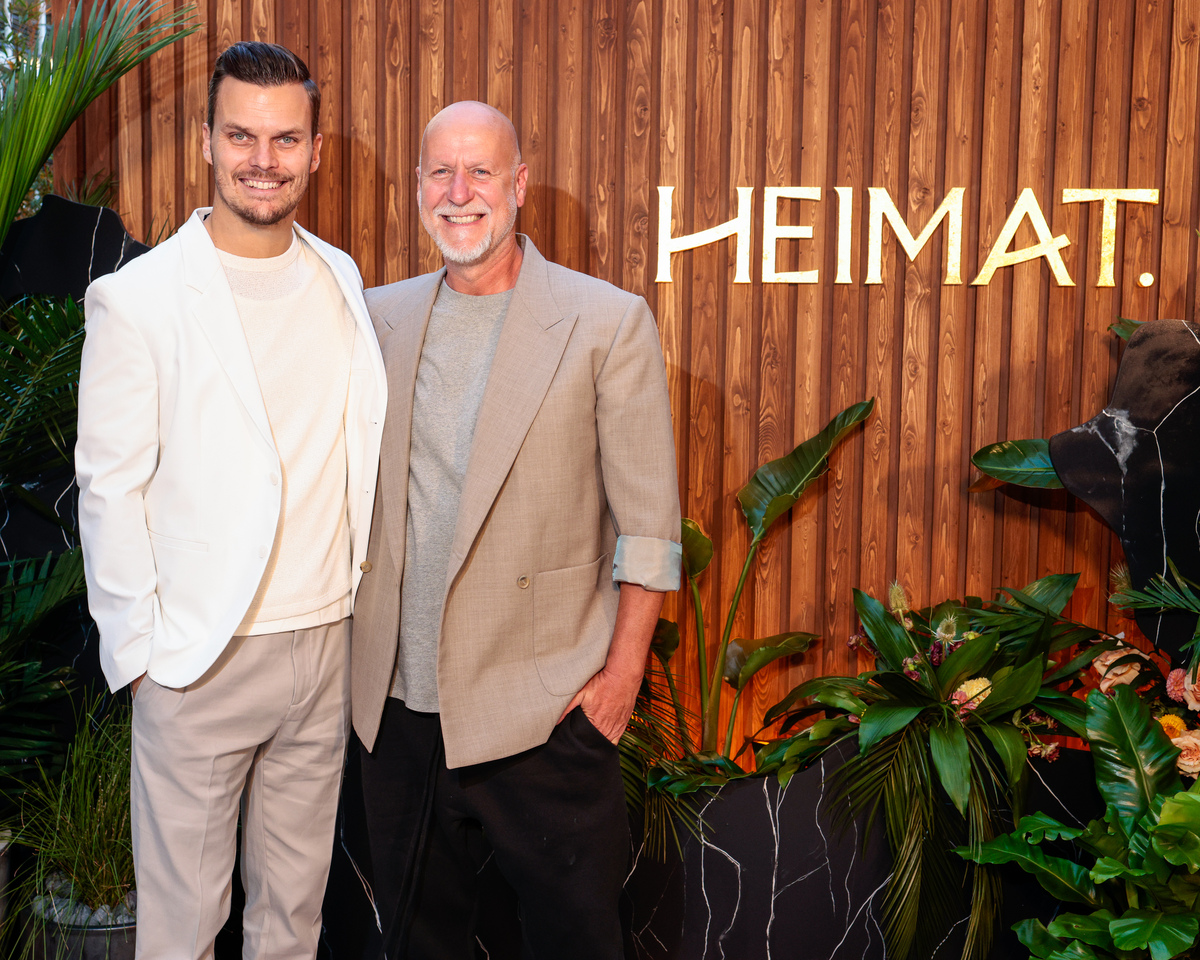 Schaller started bodybuilding when he was 15, he revealed in an interview. On his first visit to a studio in his home town of Schlüsselfeld, he said, he immediately asked what he needed to do to train successfully. And got as an answer that he should buy the bodybuilding book, the "Bible" of Arnold Schwarzenegger. Schaller, who lives in Berlin, says he fell in love with the sport right from the start and has always enjoyed it. He loves that he could do his sport when he wanted. His first gym was at home in the attic, and he opened his first official studio in Würzburg in 1997 - at the age of 27.
He learned entrepreneurship early on as a retailer, he still owns a supermarket today. His first gym was at home in the attic, he opened the first official studio in Würzburg in 1997 - at the age of 27. In his fitness studios, Schaller offers inexpensive training for everyone - without wellness comfort. Critics are bothered by the "aldization" of the fitness studio - the discounter principle of the McFit studios.
According to an insider, Rainer Schaller's life was divided into a time before the Love Parade 2010, and a time after the tragedy in which 21 people died. "Rainer Schaller stepped forward immediately after the disaster in Duisburg and immediately took moral responsibility. Throughout his life, far away from the media, he met with bereaved families and those affected and offered them his help," informs Schaller's personal PR officer Minaty. Rainer Schaller was never charged, he testified as a witness in court before the case was dropped.
Schaller builds up a fitness empire over the years and becomes number one in Europe with McFit. In 2019, he renames his company RSG Group.
Gold's Gym in the U.S. was an "inspiration and role model" for Schaller, and not just because of Arnold Schwarzenegger, who had been training in one of the studios since 1968. When the U.S. company faced insolvency, the German bought the cult brand for $100 million in 2020 - with more than 600 studios worldwide.
At this point, fitness brands such as John Reed, gym80, Gold's Gym and Cyberobics belong to the company, as well as model agencies and artist management company Tigerpool.
Ralph Scholz, chairman of the German Industry Association for Fitness and Health (DIFG), learned of the death of his former boss in a WhatsApp and was shocked. As managing director, Scholz developed the project "The Mirai," the "future of fitness sports" in Oberhausen, together with Schaller. In his own words, Scholz holds Rainer Schaller in high esteem for his life's work. "He undoubtedly deserves this, and it was denied him - this is also part of his story - in the fitness industry for a very long time."
McFit employees would have called him and asked him to come to Berlin for a talk. Rainer Schaller would want to discuss something with him. However, the fact that the "world's largest fitness trade show was taking place" on the desired date, and that he naturally couldn't come to Berlin, was something the McFit employees "didn't even have on their radar," says Scholz. "McFit is a castle, I told Rainer that once. It goes up the gate, you go through there, then the gate closes again. But you never know exactly what's being worked on in this company."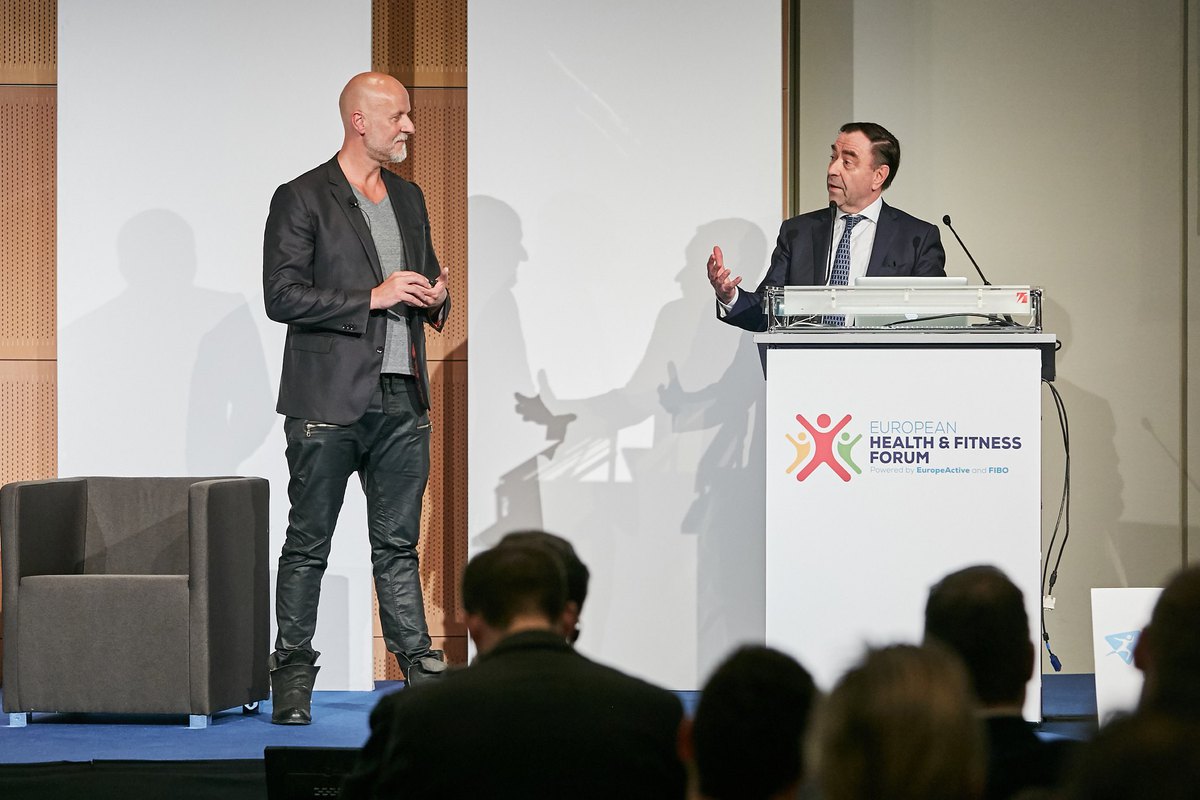 In his own words, Scholz holds Rainer Schaller in high esteem for his life's work. "He undoubtedly deserves this, and it was denied him - this is also part of his story - in the fitness industry for a very long time."
According to Scholz, Rainer Schaller recognized very early on that fitness training had to be emotionally charged in order to be considered an attractive product for people in the long term: With the claim "Simply look good" and the founding of the model agency "McFit-Models," Schaller did his part to get away from the muck-booth image and make fitness "fashion-like."
The same applies to the founding of the "John Reed Fitness" brand: "The basic idea of having fitness training take place in an urban lifestyle context was initially laughed at by many in the industry, but it has also changed and improved the image of fitness to a certain extent.
The now 57-year-old worked with Schaller for two years. He experienced him as a person who believed "unbelievably in his own strengths and his own ideas. With his "special personality structure," Schaller was able to assert himself even in the face of opposition. But the fitness entrepreneur also recognized potential in other people and "gathered specialists and experts around him. He always got the top people he needed to implement certain things." However, Scholz also admits that contradiction in public was rather difficult. "One was always well advised to pick him up beforehand. After all, in private you could tell him everything."
In a similar vein, entrepreneur Brent Bolthouse's post says, "His energy was contagious, he loved life. He lived life, and everything he did was a moon landing, but he did it on his terms."
Schaller was a generous person, says not only his former employee Scholz, but also a McFit employee who thanks her late employer on Instagram "for bringing people together who belong together. Thank you for all the awesome memories, parties, trips and more with you and your company that I'm sure we'll still be talking about 10, 20 or 50 years from now. Thank you for the people you brought into my life, my husband, my best friends! Wherever you, your family and Marcus are now, you will remain with us in these moments and memories."
Wladimir Klitschko also mourns his "friend and real brother in a video recorded just a week before the tragedy. He was a great father, a leader, a supporter of Ukraine and overall a good person. He has left a legacy, and all who were fortunate enough to know him will agree. I will truly miss you and your family, a great tragedy and a great loss. Love you buddy, RIP brother".
With an emotional post german Boss Hoss singer Alec Völkel says goodbye to his friend Rainer and his family: "For 14 days we didn't want to believe it, but now the certainty creeps like cold fog into every crack of our thoughts: Our last meeting was a farewell forever. You left as a family and as exactly this lovable unit we will keep you and the kids in our hearts forever. Thank you, for all the beautiful moments of this long friendship. Just like on the picture - at our wedding - we will keep you in eternal memory: beaming with joy!"
It is currently unclear how things will continue at RSG Group, including whether there is a will. To what extent Schaller's brother or his father will inherit the company and continue to run it in its entirety - that remains to be seen. According to the company, the RSG Group currently has 21 brands. 6.4 million members train in studios or with digital offers. Rainer Schaller said at the time of the Gold's Gym acquisition, "You have to approach change very carefully, not against the people, but with the people." Presumably, the 41,000 employees (including franchisees) are now facing some changes - because the creative head of the RSG Group, Rainer Schaller, is dead.