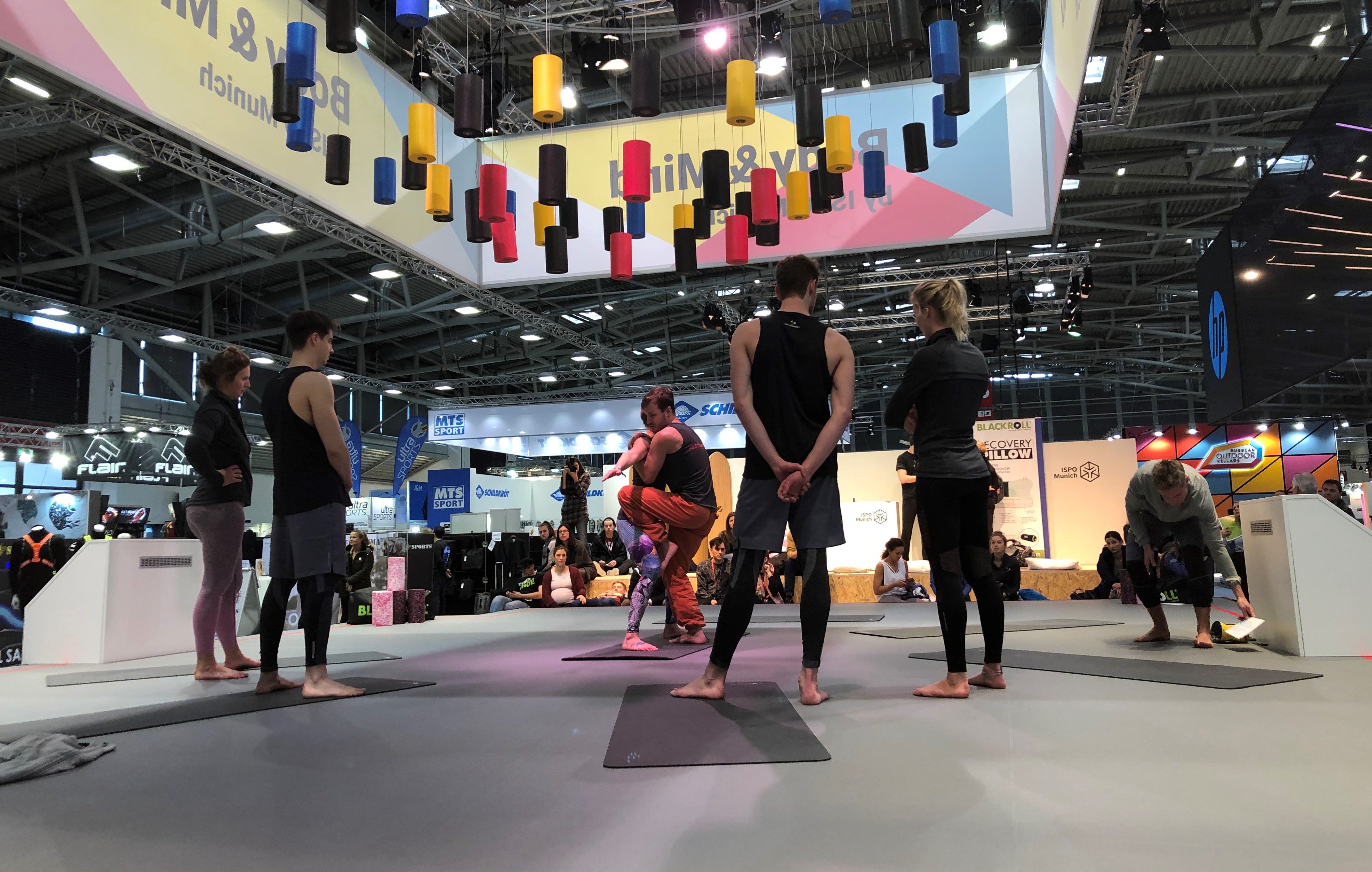 "Climbing yoga is a yoga style that is specifically tailored to the needs of sports climbers and boulderers. Specific asanas, warm-up, breathing, coordination and massage techniques improve mobility, body tension, coordination and breathing and thus make climbing more fun," explained Marius Beyer.
The enthusiastic climber and certified yoga teacher has been practicing yoga in various styles since 2004 and has developed climbing yoga based on these. At the ISPO Body & Mind Stage, he presented his innovative sport at the ISPO Munich 2019 and amazed the audience with the human climbing tree.
The training begins with a short warm-up, which at first sight does not differ significantly from normal yoga. The athletes shake, stretch, twist and bent their bodies. "You should make sure to use the entire range of movement of the body in accordance with breathing in order to dissolve possible blockages," explained Beyer.
These are the most important warm-up exercises at a glance:
Place your feet shoulder-wide and shake the whole body with increasing intensity.
Run on the spot, rotating upper body and legs in the opposite direction.
Hold an imaginary tray with your hand and turn it as far as possible from your wrist.
Squat as low as possible with your legs wide apart and move your knees alternately towards the floor as far as possible.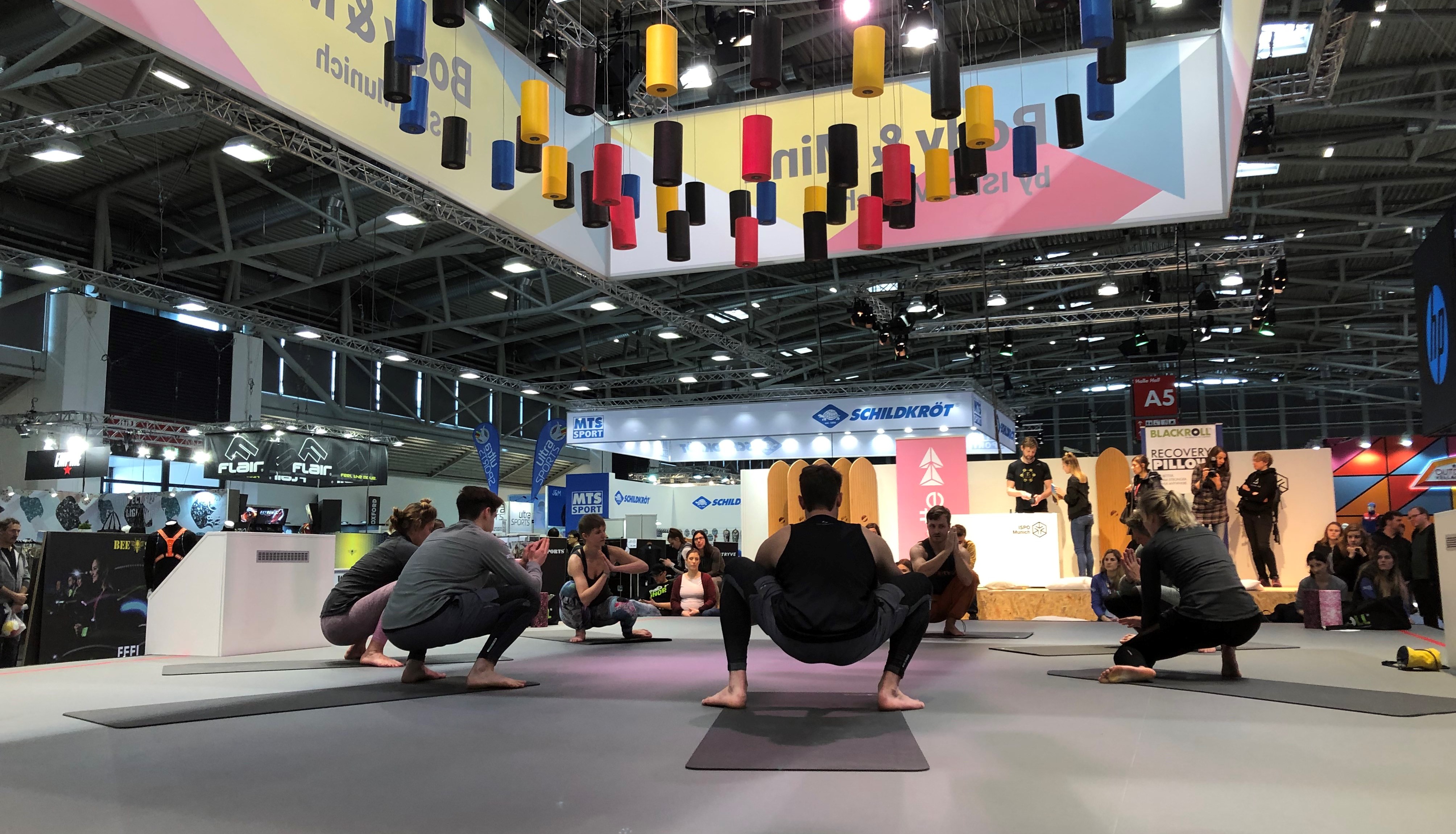 After the warm-up phase, it is getting serious. Marius and his partner Maren demonstrate the "human climbing tree". It is an exercise that is at least as spectacular as it is strenuous and not for people who are afraid of contact. The task of the active climber is to completely climb around his passive partner - if possible without ground contact. There are two variants: the slightly simpler horizontal orbit or the spectacular vertical one above the partner's head.
Climbing yoga is not only sensation and fun, it also increases mobility. The warm-up prevents potential injuries and compensates for climbing-specific dysbalances and shortenings. In addition, important principles of yoga such as mindfulness are integrated into the climbing practice. "So the training not only makes you a better yogi, but also a more successful climber," said Marius Beyer.