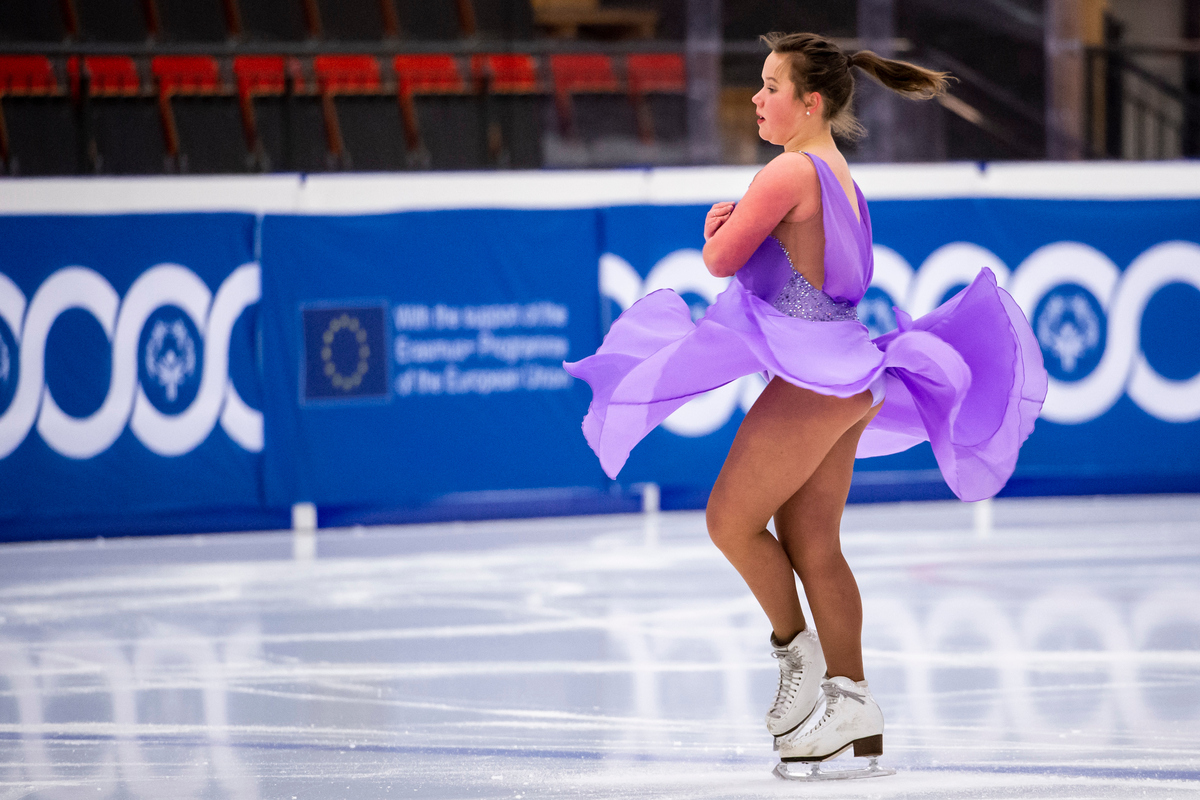 Birgit Burges is 44, loves classical music, traveling and is passionate about sports. She always rides her bike to work, only when it rains she takes the bus. At the same time, Birgit is an athlete, has won state and national track and field competitions. In winter, she competes in the snowshoe relay. And she has schizophrenia and a learning disability.
"I don't like the word disabled, though. I prefer people with special abilities," says Burges. She came to sports through a friend. Since then, she has been going to training regularly. That was almost ten years ago. She later got to know Special Olympics through her club and her friend.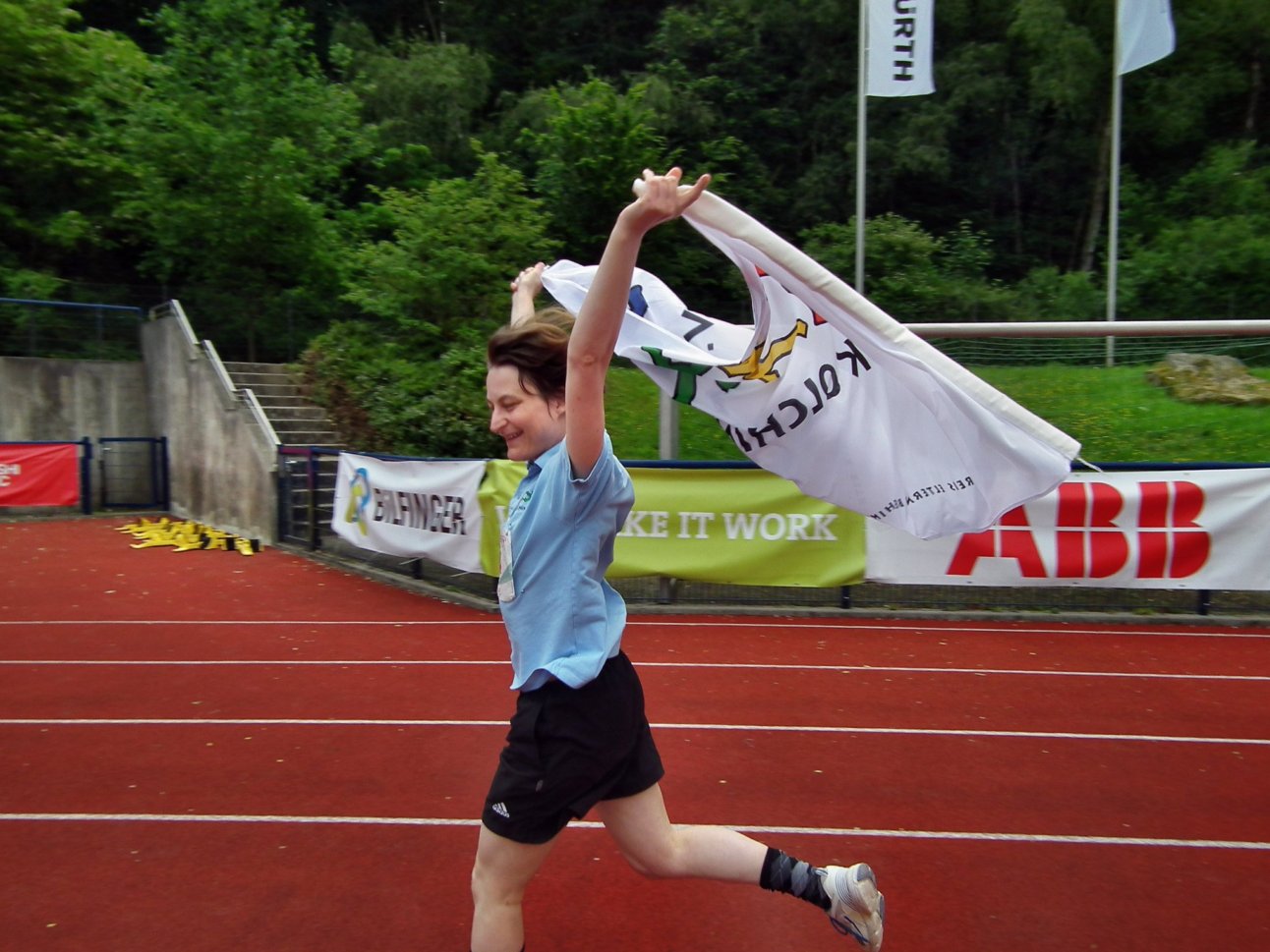 In Germany, the Paralympics for people with physical disabilities are now very well known. Special Olympics Deutschland (SOD), on the other hand, is the German organization of the world's largest sports movement for people with intellectual and multiple disabilities, officially recognized by the International Olympic Committee (IOC). Founded in 1968 by Eunice Kennedy-Shriver, a sister of U.S. President John F. Kennedy, Special Olympics today has 5.2 million athletes in 174 countries.
Internationally, Special Olympics seeks to create greater awareness around the importance of sports for people with intellectual disabilities and multiple disabilities. The initiative started in the U.S. as summer camps.
More eye-level attention to athletic achievement - that's what major events like the Special Olympics World Games are designed to promote. The global games are regularly held every two years, alternating between winter and summer sports - next up is the World Winter Games in January 2023 in Kazan in Russia. Here, some 2,000 athletes will compete in seven disciplines, from snowshoeing to alpine skiing, cross-country skiing and figure skating. Because of the Corona pandemic Berlin will also host the 2023 Summer Games. Until then, there will be national competitions and regional events.
"Together with the nationwide sustainability program, the Special Olympics World Games in Berlin are Germany's largest cohesive inclusion project," explains Sven Albrecht, federal managing director of Special Olympics Germany. More than 7,000 athletes from 170 countries are expected to compete in 26 sports at the Games. 20,000 volunteers will help to manage the event, including many people who have a disability themselves.
"These are supposed to be games by athletes for athletes," Albrecht added. Above all, the Games are intended to ensure better inclusion of people with intellectual disabilities in health and sports over the long term. According to Albrecht, this sustainability program should be seen as an important driver of the Games, which is why cities and municipalities throughout Germany will also be involved as hosts. For four days, the international delegations will be hosted in different municipalities across Germany to arrive, and to get to know Germany culturally. Then, seven days of competition will take place in Berlin. The Games will serve as a catalyst to build inclusive structures at the community level.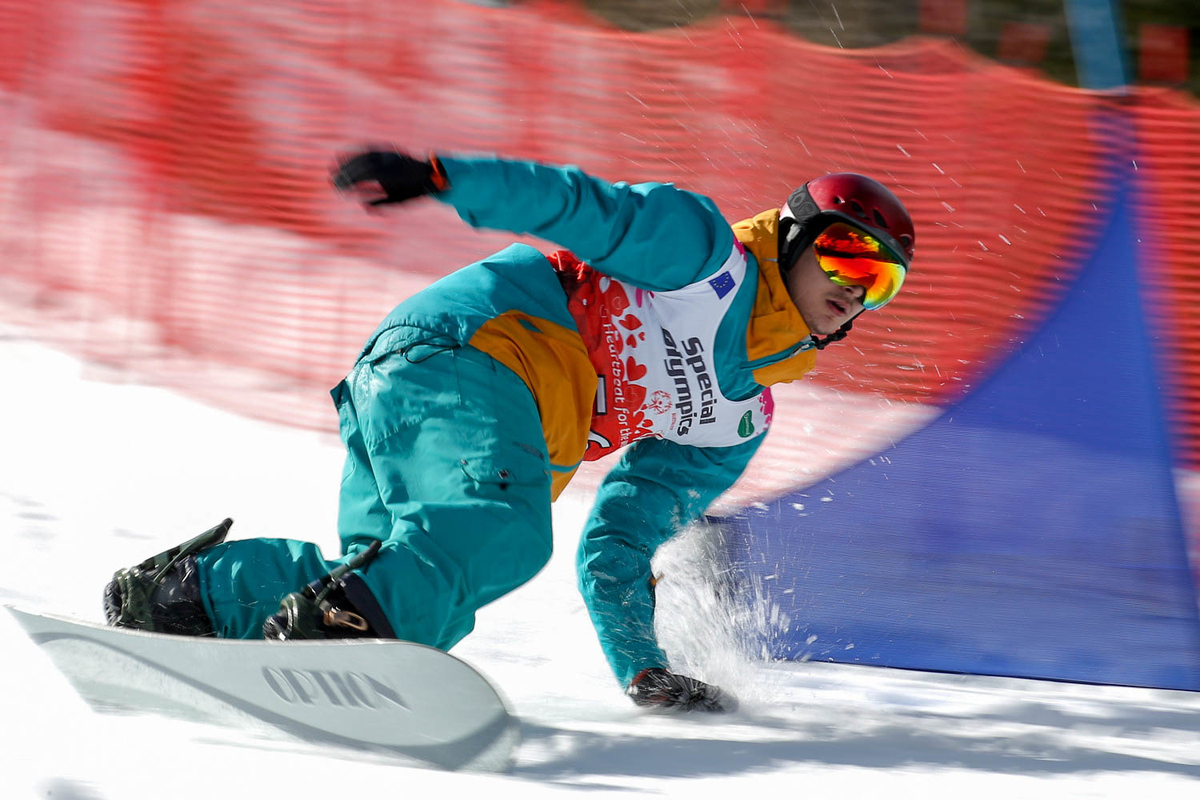 But inclusion doesn't just happen through big events; these are only one aspect of the movement. According to SOD, it is more important that better networks for practicing sports are created in daily life. So that people with intellectual disabilities experience more recognition and acceptance via the path of sport. Overall, this is also about more social participation. "Through encounters, we want to change attitudes in society," says Federal Executive Director Sven Albrecht.
The goal is to make society more inclusive and open. This does not mean that everyone* has to do sports, but that first and foremost there is an offer, and thus a choice. Both in offers for people with disabilities and in so-called "unified sports". In this case, people with and without disabilities play sports in mixed teams at the same level.
Special Olympics Germany offers around 30 sports and is present in the federal states through state associations. These additionally offer networking opportunities for families and make sports more accessible.
This is because the majority of organized sports for people with intellectual disabilities rarely take place in traditional sports clubs. They are mainly active in organizations for the disabled, special schools and workshops, and in some cases also in their own clubs. Accessibility is important here, for example in the form of instructions in easy language.
Birgit Burges has been part of Special Olympics in Bavaria for about ten years, currently as athlete spokesperson. In this function, elected for three years, she attends meetings and is present at events in a representative capacity when she is not participating in the competitions herself. Sometimes in addition to that. It also depends on how she manages it alongside her everyday life and her work in a workshop for the disabled.
She trains once a week in the athletics group at the club. This includes different distances and long jump, her competitive disciplines in the summer. In the winter, she does snowshoeing, including relays. "My boyfriend's mother once asked me: 'Birgit, do you always have to win?' But I just enjoy pushing myself and competing." As energetic as she is, however, it's not all about ambition for her. "At the competitions, I think it's especially nice that everyone is always cheered on. No matter how good you are or where you're from."
Since athletic performance can diverge depending on impairment, competitions take place in homogeneous performance groups, divided by age, gender and ability. Overall, however, the most important thing is the idea of doing sports together and thus staying healthy. At the same time, everyone should be able to decide which sport they would like to practice. Nevertheless, the structures are not developed to the same extent everywhere.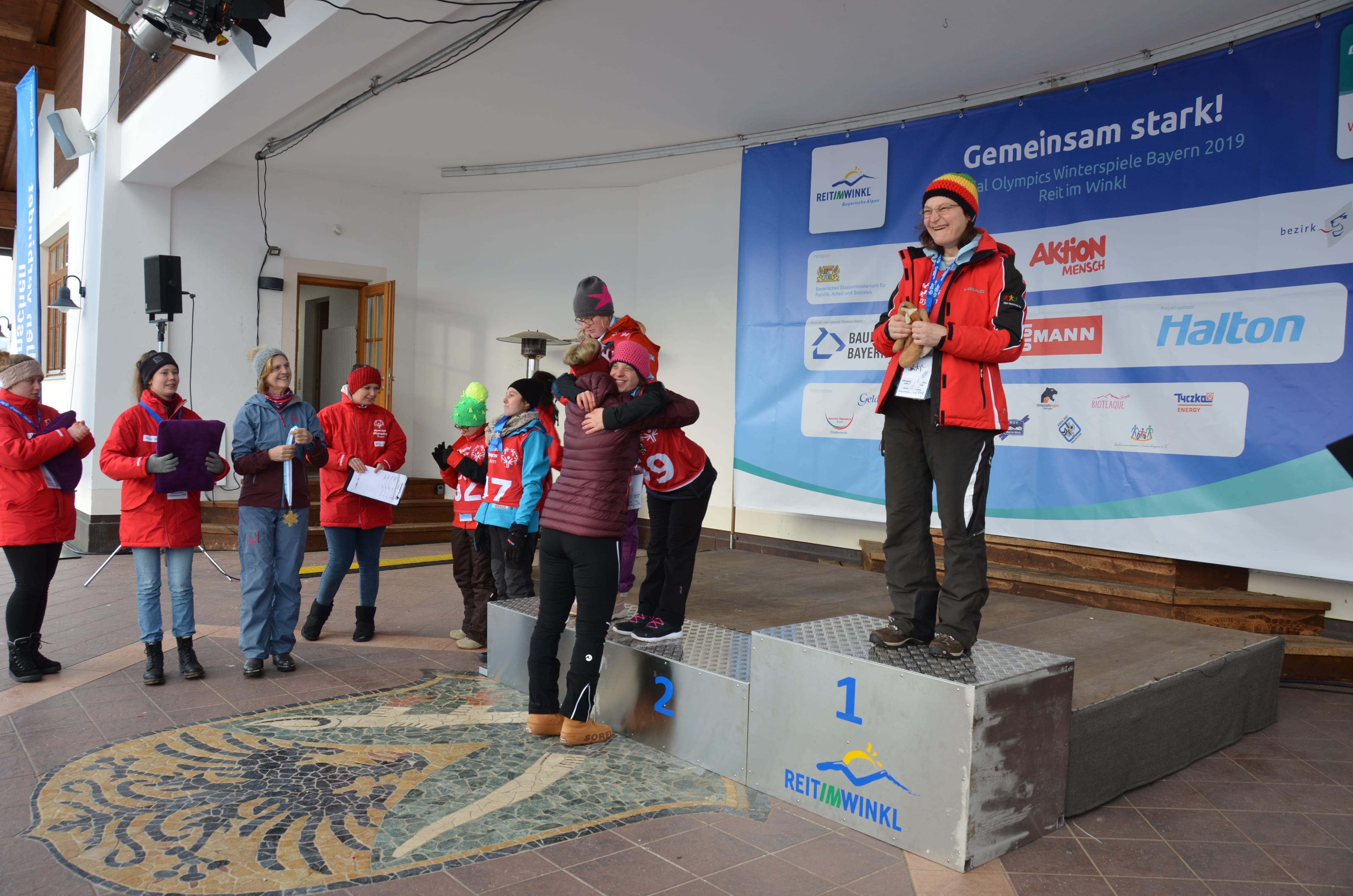 "There are only eight percent of people with intellectual disabilities participating in organized sports in Germany. These are figures before the pandemic, which still had a significant impact on this figure," says Sven Albrecht.
All the challenges that organized sport faces today - be it a lack of volunteers, a lack of offers or too little indoor and swimming time - are multiplied for people with disabilities. Restrictions such as bans on visits to facilities or quarantine regulations during the Corona pandemic added to social isolation, lack of exercise and, as a result, impaired health. According to Albrecht, the consequences will be felt for much longer. While associations and clubs tried to offer sports programs online, the facilities and residential groups for people with disabilities often lacked a digital infrastructure or Internet connection with sufficient data volume for streaming.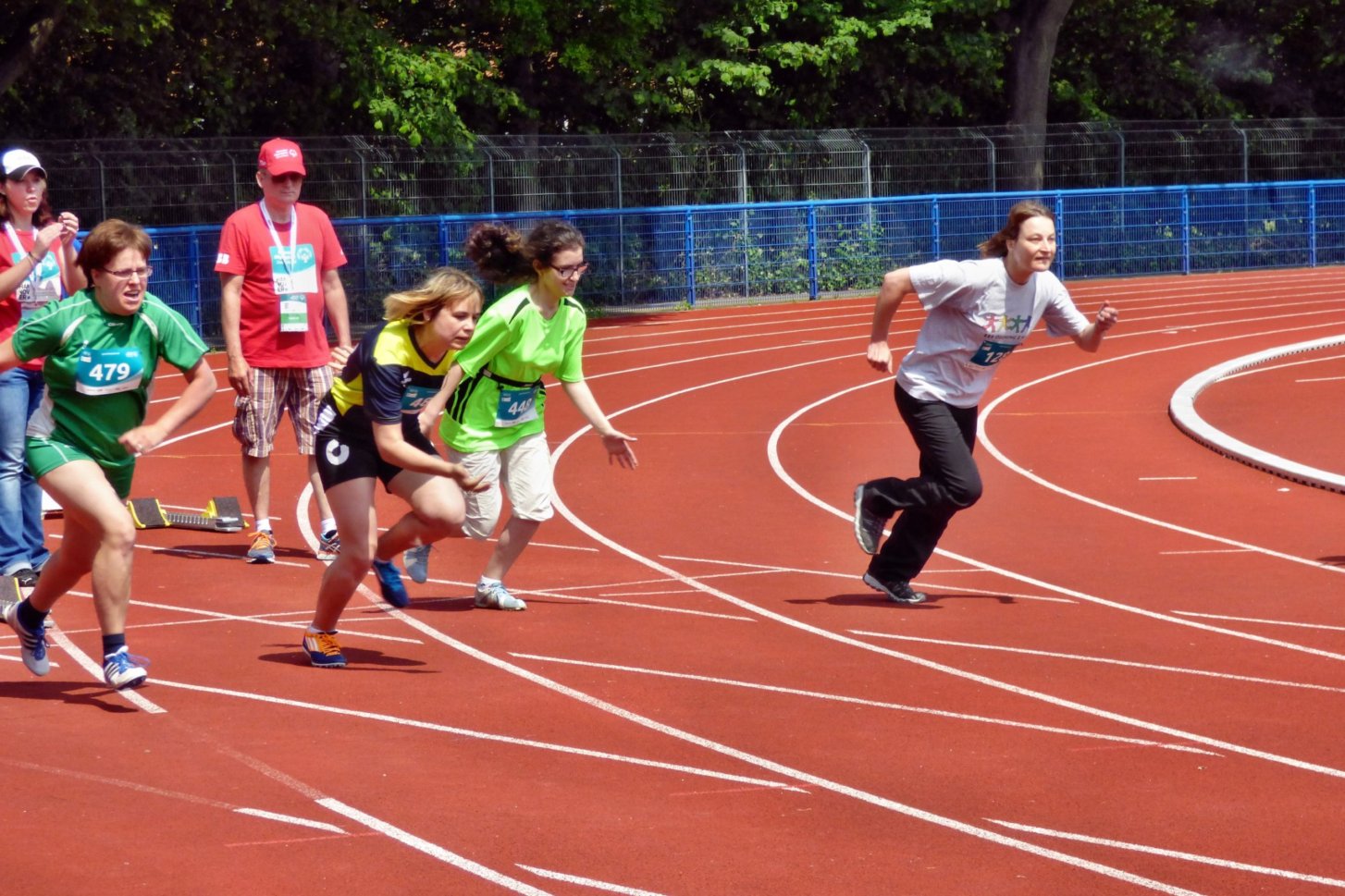 For Birgit Burges, on the other hand, it worked out well. "Online sports were fun. I joined in with my boyfriend and a friend." With ambition and spontaneity, so that an exercise was also sometimes thrown overboard and improvised.
Like everyone else, though, she's looking forward to being back on site in the gym or on the track. "It's just more fun with everyone together." She is equally looking forward to the Special Olympics World Games in Berlin. Preferably, she wants to participate as a helper, speaker and athlete. "If it doesn't become too much for me and I get so much vacation." She is especially looking forward to the Athlet*innen-Disco, the final evening event for all participants, where everyone can celebrate their achievements and personal successes. Finally, she also feels it is particularly important to emphasize, "Above all, I think it's good that nobody dopes at Special Olympics."
More information on the mission of Special Olympics at