The Transformation Megatrend: How Sport Influences Society
It's not just sport itself that's always changing - sport has the potential to drive the transformation of our society. We take a look at, what role sport plays today and in the future in the further development of our society.
"Turns out, women are not small men!" More and more brands are realizing this and are therefore shaping the female future of sports like the brand IDA Sports. With revolutionary soccer shoes that are perfectly adapted to the ergonomics of women's feet, they are making old doctrines like "pink it and shrink it" a thing of the past. And for this, they received an award from ISPO: The innovative start-up sets new standards as the ISPO Brandnew Overall Winner The innovative start-up sets an example for the scene, in which women still only make up 20 percent of founders.
But that's not the end of female empowerment. Escaping forced marriages, two courageous women from Nepal founded a sewing company. Swedish alpinist Vibeke Sefland met these power women on one of her tours. Together, they have built up the company to the point where they now give 97 employed women from difficult backgrounds a perspective. "This is empowerment: telling people how they can use their skills, their fellow men and their know-how for development," Sefland says.
Female success stories like these show how Female Empowerment works, give a glimpse into the female future and inspire more than just the sports industry.
Recycling, upcycling, downcycling. The sportswear and outdoor industry is a pioneer in rethinking and is one of the first industries to invest in a sustainable, circular economy. first industries to invest in a sustainable, circular economy.. Hopefully, this will soon put an end to the destructive economic practices of manufacturing, consuming and throwing away.
The idea is not new, because nature serves as the greatest model: raw materials grow, transform and become nutrients again. A closed cycle in which nothing is lost. In the sports sector and all other industries, it is important to ensure that as much of the product as possible is reused after use.
"Sixty percent of leading fashion companies have already invested or plan to invest in the circular economy by 2024," states the State of Fashion 2022 study by Business of Fashion and McKinsey & Company.
"Let my people go surfing" - Patagonia founder Yvon Chouinard was already a step ahead of many companies in the 1980s when he introduced flexible working and enabled his employees to engage in sporting activities during working hours. The guiding principle: work should be "natural" and leave enough room for sporting activities that enrich life.
And this is not just for pleasure, because even a few minutes of physical activity have an effect: 15 to 20 minutes of intensive exercise per week are enough to reduce the risk of serious illness and lower the mortality risk by up to 40 percent. Not only that: work is also easier after exercise.
"Exercising is not only tolerated during working hours, it is encouraged. Getting a clear head and getting back to work fresh after exercise helps efficiency," says Felix Erdmann, People and Culture Manager at Ryzon.
For this companies integrate sporting activities into their into the daily work routine. With bike tours, runs, bouldering, paddle tennis or badminton, clothing manufacturer Ryzon keeps its employees fit.
What this means for the future is predicted by the "European Health & Fitness Market Report 2022."Corporate fitness shows potential that needs to be tapped."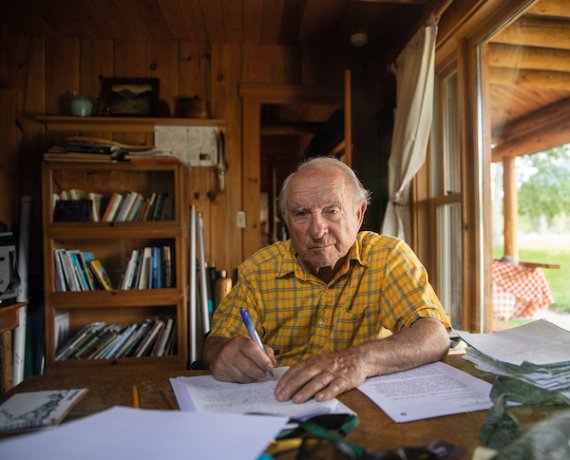 And it continues with pioneer Patagonia: "Hats off. You can only applaud that, and of course I hope that such a decision will find as many imitators as possible." What David Göttler, alpinist and extreme sportsman means by this?
With it Göttler means the greenest and most radical statement of 2022. Patagonia founder Yvon Chouinard is making a statement in the fight against climate change by transforming his company into a non-profit organization. To do so, Chouinard is transferring 100 percent of the company's voting shares to the Patagonia Purpose Trust.
Why? Because "the earth's resources are not infinite, and it is clear that we have already exceeded their limits," explains the 84-year-old, while believing in their resilience. "We are convinced: we can save our planet if we commit to it."
A move that will will hopefully inspire many companies in the future.
Stronger, faster, better - and all by simply optimizing our own bodies ourselves. Can you do that? Yes, with Biohacking! On even professional soccer players like Erling Haaland, Serge Gnabry and Robert Lewandowski are relying on it.
But what is it actually? From abstinence from alcohol and regular sleep to digital detox and keto diets to glasses that filter blue light: all measures that increase the performance of body and brain and contribute to physical as well as mental well-being can be summarized under the term biohacking. The human organism is cleverly modified and health is promoted. At the core is one goal: to develop one's potential and be more successful in all areas of life.
Biohacking finds its origin back in 2005 in the USA and is now becoming more and more famous and popular worldwide. So what are you waiting for? Hack your Body!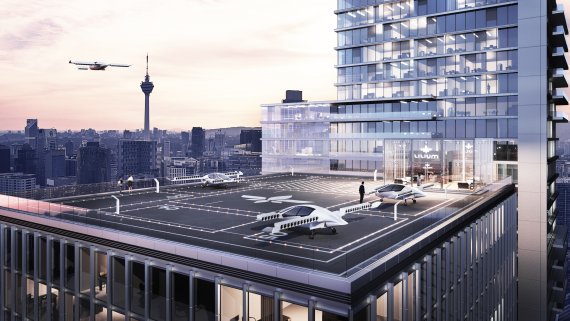 "Remember what I said. There will be a combination of airplane and car. Today you may laugh at it. But something like that will come." Henry Ford predicted as much back in 1940. Will he be right and will we soon be using a Volocopter as a flying cab?
In any case, the bike boom has got the wheels turning and is leading the mobility revolution, primarily through its electrification. The cityscape of the future will be characterized by wide bike paths with e-bikes, bike-sharing stations and cargo bikes.
But that's not all for the Urban Mobility of the future. New traffic systems, smart intersections and virtual crosswalks are making pedestrians' dreams come true. And rightly so, because 77 percent of Germans will probably do without their cars in the future. For the rest, the next big step is: no steering wheel, no pedals, no seat belt. With autonomous driving, we will lean back in our seats and let driving become part of our leisure time.
What the future holds is uncertain, but it promises to be exciting.