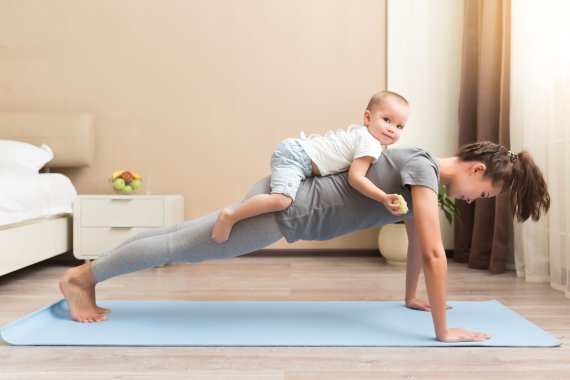 A legacy of lockdown due to the corona virus led to the consumer assessing their life values, prioritizing what is important to them for the future, yet at the same time managing a new routine where movement was severely curtailed having an effect of both physical and mental fitness. 
For regular fitness fanatics they easily adapted their regular workout routines, adapting the living room to the sports studio, working with furniture and household equipment in maintaining their fitness levels. Whilst advanced athletes can rely on state-of-the-art equipment and virtual reality through digitalization in competing online with competitors, for the fitness newbies it was a new experience.
The fitness field was a whole new area for this group to consider, made easier by the digital savvy fitness brands who shared classes and advice streamed through social media platforms, using brand ambassadors and help on hand to come through, during these difficult times, demystifying the gym workout and offering a safe haven for exercising.
A new breed of fitness followers has been created, a cross-generational consumer base with plenty of future potential. With two options available in lockdown: being a couch potato or making the most of digital platforms with brands streaming free classes through social media platforms including Instagram and Youtube, the latter is likely to grow in strength as health becomes a major priority.
From HIIT to all levels of yoga, the living room became, for at least 30 minutes a day, an oasis in improving health and fitness, helping with anxiety, and attracting a new range of consumers who would not have considered the foray into fitness activities believing only they could achieve it at gyms and sports studios, which many found intimidating.
The phrase it takes 21 days to form a habit, will lead to a continuing following of fitness classes, which leads to apparel and equipment sales. The brands that will benefit are the ones that have created a community spirit during the crisis, streaming free classes, sharing dietary plans, and helpful hints to all ages, with very little push on sales of their brand at the time, if any at all.
This collaborative approach and community spirit in supporting fitness followers is key, with ambassadors of the brands connecting and creating a feel-good fitness mood, streamed straight through to the home. A new digital tradition that will likely continue for those who want their daily 30-minute fitness fix.
Amongst some of the best in the yoga and HIIT field are Sweaty Betty, Lulu Lemon and Gym Shark, all creating fitness information and classes free to existing customers and newcomers to the scene. The global players from Asics to Adidas also provided free apps and workout routines and the NIKE Training Club with 190 free workouts was rolled out. 
Other ambassadors and brands also collectively created and streamed parent and kids classes. With millions of children out of school and social distancing, the new norm, exercise and fitness combined with homeschooling became a regular routine. 
British fitness instructor, Joe Wicks, also know pre-corona as 'The Body Coach' with an emphasis on HIIT for adults, switched to traditional physical education (PE) workouts for kids, gaining millions of followers, not just in the UK but globally. Streaming a live 30-minute class daily from his London home via his youtube channel, it didn't just capture kids but also their parents for a family workout and putting the fun into fitness.
Again, the collective spirit will last, it is a legacy of the lockdown. You always remember who was there helping when things were bad, with both kids and adults realizing the benefits of continuing a healthier lifestyle that involves fitness for all the family.