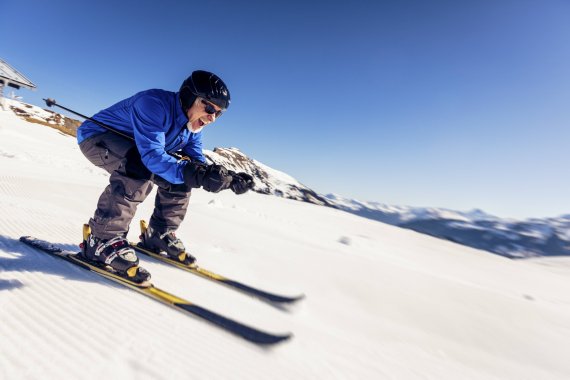 In spring 2017, 2000 skiers and snowboarders aged 50 to 80 years old were asked by Mountain-Management Consulting with the support of Switzerland Tourism for the study 65Plus about winter sports. The result: winter sports are also in demand in old age. A total of 49 percent of the group of 50 to 60 year-olds also want to practice winter sports up to and beyond 80. Only 11 percent said they wanted to quit at the age of 65.
So far, however, the desire for winter sports in old age has not been reflected in the actual figures: if people aged 65 or over currently account for 19.2 percent of the population in Europe, they are clearly underrepresented on the slopes with 4 to 5 percent (according to the Best Ski Resorts study).
According to the study, the main reason for hanging up the skis or the board on the nail are health impairments. Uncertainty due to overcrowded slopes and fear of serious injuries follow in the other places. On the other hand, high costs only play a minor role.
Safety (8.7 on a scale of 1 to 10), followed by nature (8.4) and snow/weather conditions (8.1) was particularly important for the 50 to 80 year-old target group.
Ski resort operators should be pleased with the willingness of the respondents to spend more money on a good service: 26 percent say "yes, absolutely certain" and 45 percent "probably". Only 9 percent of respondents were more likely or determinedly against this.