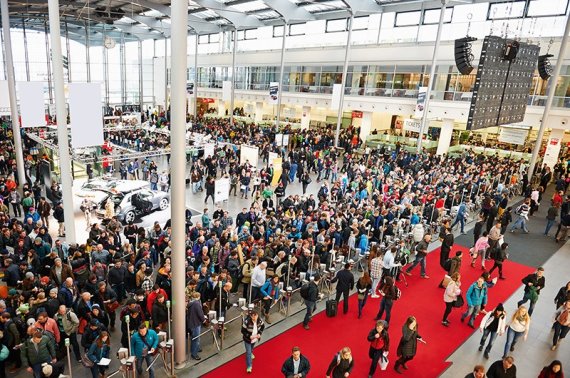 Immediately after EOG's decision for Munich as the new venue of OutDoor (from 2019), Messe Friedrichshafen had announced that it they will carry out a "new concept for the trade fair in Friedrichshafen on its own initiative".
EOG is now responding with a clarification, which we document in this article.
Two and a half years ago, EOG launched the Vision 2020 project, which included large-scale studies within the outdoor industry, the EOG writes in its statement. Hundreds of dealers, brands and suppliers from Europe and the world were involved, says EOG. And: More than 90 percent of the stakeholders from the outdoor market were surveyed.
In addition, the association's State of Trade market research programme puts the economic size of the wide EOG membership at around 70% of the total European outdoor market. EOG writes in its statement that these two points have shown that the decision in favour of Munich was not made by a minority, but was representative and reflected the interests of the industry.

EOG announced on Thursday that OutDoor will take place in Munich from 2019 onwards. 94 percent of EOG members took part in the vote, 65 percent of them voted in favour of the Messe München concept. 
In principle, EOG's most important goals are to unite the industry and to ensure that it has the right trade fair platform for the future of a digital outdoor industry, explains the EOG in its statement in response to Friedrichshafen's intention to organise its own event. All three venues (Friedrichshafen, Munich and Hamburg) would have had the same chances here, the EOG continued. Munich polled more than three times the vote of its nearest rival.   
The statement goes on to say that the EOG "is certainly not trying to divide the sector on this matter. The intention has always been the opposite." Furthermore, the decision for Munich is "definitve and clearly represents the will of the industry."