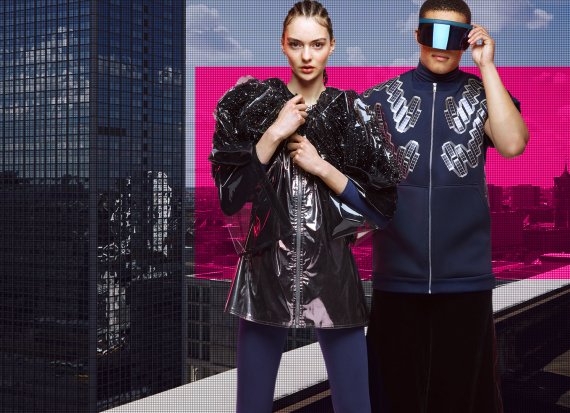 If you are interested in the main topic of the ISPO Munich, digitization, you should also visit the 28th WT | Wearable Technologies Conference.
The conference is the hotspot for innovations in wearable and digitalisation and will take place during the ISPO Munich, on 30 and 31 January, also at Messe München. In addition to a large exhibition area, there are also four exciting lectures:
Antje Hundhausen, Deutsche Telekom's VP Brand Experience, will present the Fashion Fusion Lab at the conference on 30 January.
This is about the fusion of fashion and technology - about smart clothing and visionary concepts. Telekom wants to set new standards for smart fashion.
Yannis Pitsiladis is a professor at Brighton University and has developed the SUB2HRS project. The goal: More than 20 international experts and the world's best marathon runners want to break the two-hour barrier in the marathon.
Among other things, they will be supported by wearables. Key topics are bioenergetics, biomechanics, nutrition, training and performance monitoring. Vital data and training results are meticulously analysed and measured; environmental influences on the respective routes are evaluated and included. At the WT | Wearable Technologies Conference, Pitsiladis will present how this will look like in detail.
Lufthansa is already testing many digital innovations in the Flying Lab for both staff and passengers. And this also involves applications in the sports sector:
Short on-board training sessions, implemented with a personal trainer in the form of a portable device; passengers can use intelligent patches to prevent back pain. However, these are just two selected examples of many of the topics discussed by Dr. Torsten Wingenter, Chief Digital Officer of Lufthansa, at the WT | Wearable Technologies Conference.
How does FIFA use digitisation technology? This will be presented by Nicolas Evans. Since then, FIFA's Football Technology Innovation Department has been taking care of a wide range of topics such as target line technology, the continuous standardisation of performance tracking systems and video assistant systems for referees.