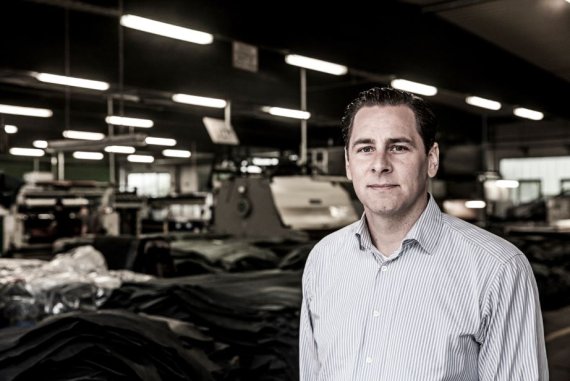 About 80 percent of all cowhide leather used for shoe production today comes from Asia or South America. In the past, every small town in Germany had its tanners who collected the animal skins from the local slaughterhouses and processed them further. But these days are gone. If at all, the tanneries in Germany are focussing on the automotive industry or on leather clothing.
"The shoe industry has become a low-cost industry that has migrated abroad for low wage costs and environmental standards," said Thomas Heinen, managing partner of the Josef Heinen leather factory in Wegberg.
Find out more about outdoor shoes in the Shoe & Trailrunning Village in Hall A5 at OutDoor by ISPO from the 30th of June to the 3rd of July 2019.
Heinen is the fourth generation to run the company, founded in 1891, and supplies almost all major outdoor shoe brands - such as Lowa, Hanwag, Meindl and Zamberlan. The fact that Heinen Leder still exists is due to the ecological foresight of its owners, who began to give top priority to environmental protection decades ago.
About 15 years ago Heinen developed the Terracare label as a brand name. In the past, Heinen often encountered a lack of understanding, but today he hits the nerve of the times. And what exactly does "sustainable leather" mean?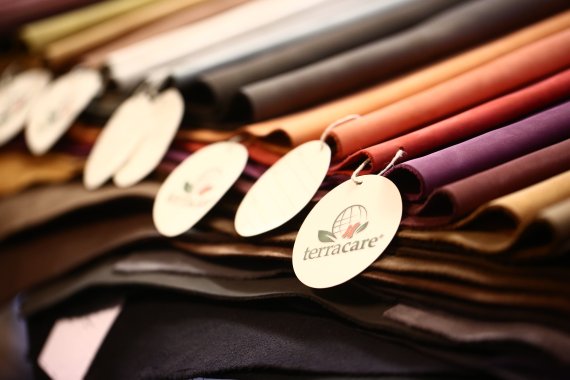 Sustainability starts with the origin of the animal skins. "We only work with German slaughterhouses that obtain their animals from the surrounding area and which are well controlled," said Heinen. In this way, he can ensure that all processing operations are carried out in accordance with the law and as quickly and painlessly as possible for the animals.
Heinen has the skins cooled so that they do not get damaged on their way to the tannery: "In this way we preserve the skins and can completely dispense with environmentally harmful salting." An environmentally friendly measure that would be too expensive in the globalized tanning trade: Since most skins come from North and South America, but most leather is tanned in Asia, a cold chain would be very long and cost-intensive. It is therefore not an option in the conventional world of tanners.
"Only 25 percent of an animal's skin becomes leather," Heinen explained. The rest is waste - at least that applies to many tanneries worldwide. And it is precisely these byproducts such as hair, fats and other ingredients that are the reason why the environment in the vicinity of many tanneries suffers so much. Heinen has therefore found ways to sell the remaining 75 percent to other industries that can turn it into new products.
"For example, we supply biogas plants that can convert certain substances into energy, the split leather goes to the food industry, which uses it to produce gelatin," said Heinen. Over the last few years he has gained a lot of know-how in this field. This requires the right infrastructure and suitable industries, which are simply not available in many production countries in the Far East.
It takes a lot of chemistry to make skins long-lasting and to give them all the qualities we expect from our shoes today. But there is also room for improvement in this area. "In most countries, chemicals are all about price," said Heinen. There are good alternatives, but they are often much more expensive.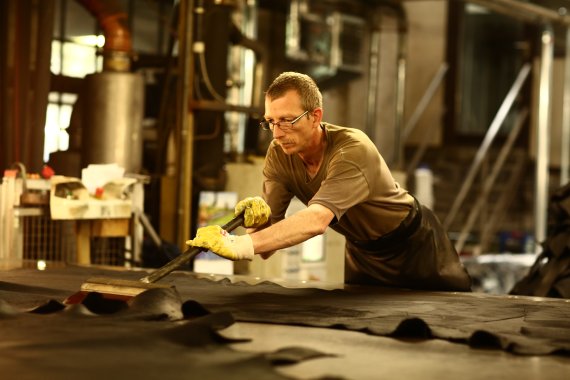 Heinen works with chrome tanning and manages his chemical input using RSL (Restricted Substances List) lists and the EU's REACH regulation, which ensures a high level of protection for human health and the environment. However, he also pays attention to how sustainably the substances are transported, whether they are biodegradable and whether they remain in the finished product later on. Heinen: "Any other tanner could do the same if he only wanted to."
This also applies to the avoidance of dangerous chromium VI compounds, which repeatedly bring the leather industry into disrepute. Chromium VI is considered allergenic, in higher and permanent doses carcinogenic and acutely toxic. However, it only occurs when cheap greasing means are added during tanning, which Heinen does not use.
Vegetable tanning, which laymen like to consider to be healthy and ecological, is not an option. Heinen: "Even the extraction of vegetable tanning agents is not problem-free. Above all, however, vegetable-tanned leather does not meet our requirements."
They are not water-repellent without sacrificing breathability and are simply too hard and heavy to meet consumers' demand for lighter, more flexible footwear. "They are completely unsuitable for modern outdoor shoes."
Tanners still need a lot of water. "But it makes a difference whether I use it where there is an abundance of water or in areas where water is scarce," Heinen explained. "Fortunately, we have a lot of water in Germany."
Yet he uses it as sparingly as possible. In his factory, about 100 liters of water per square meter of finished leather are used. Conventional tanneries consume three to four times as much. And of course he cleans it thoroughly before it is returned to the natural water cycle.
The technology for this has been available for years, according to the entrepreneur, "yet only a few use it." Here, too, Heinen said, "You have to want to implement all these measures."
And what about energy? In order to improve the energy balance and reduce CO2 emissions, Heinen relies on natural gas as an energy supplier and generates electricity in its own combined heat and power plant. Waste heat will also continue to be used and enables an energy efficiency of 97 to 98 percent.
Further electricity purchases come from renewable energy sources. For every square meter of leather (equivalent to three to four pairs of shoes), Heinen uses two kilograms of CO2. To compensate for this value, Heinen supports reforestation programs.
What does it look like in the Far East? "In very bad cases, the value of the CO2 balance abroad is 10 times higher," Heinen reported. The sunny regions, on the other hand, which can cover their electricity with solar collectors, would have advantages.
Corporate Social Responsibility (CSR) is also part of the sustainability theme. The German regulations for social security and occupational health and safety of employees are considered particularly strict worldwide, not only with regard to the Far East. "North of us there is no more tannery for shoe leather, south only in Italy and some in the east. But even in comparison to Europe, there are relevant differences in the regulations," Heinen explained.
Outdoor brands account for one third of Heinen's customer base. Some of them have been working together with the leather factory for generations, such as Meindl. Lukas Meindl appreciates the quality of the leather: "High-quality leather is the most important component of a high-quality mountaineering boot and high quality is interpreted today as part of sustainability."
Good mountaineering boots can easily last ten to fifteen years with good care. If you have them resoled, you can extend their stability by another few years. "We put a lot of energy into a shoe, but we compensate this with its longevity," said Meindl.
In its identity line, Meindl also offers transparency as to the origin of the leather: the consumer can trace the exact farm from which the animal originated in the region by means of a code on the product. Meindl: "Only Heinen can do such a thing." The price of leather, on the other hand, does not scare the brands. Thomas Heinen: "We are not significantly more expensive and this shows that the ecological orientation of a tannery can be implemented."