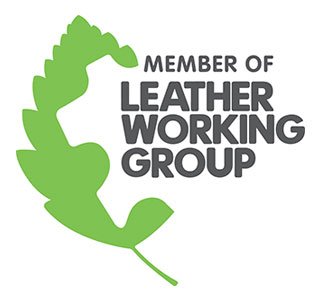 Since leather processing is a particularly environmentally damaging method of production in the clothing industry, the Leather Working Group wants to make the conditions in tanneries and with distributors more transparent towards a sustainable change. This includes manufacturers not using any potentially critical substances, and reducing their heavy consumption of water and energy. Workplace safety is also checked regularly.
Adidas and Nike are members of the Leather Working Group

To achieve its goals, the Leather Working Group has developed an auditing protocol for sustainable and responsible leather processing, which has now been implemented in more than ten percent of global leather production. 160 players from all stages of production along the supply chain for leather goods from 21 countries have joined forces in the Leather Working Group. Notable brands like Adidas and Nike are members of the group, as are Primark and H&M.

The LWG's key to implementing sustainable structures in the leather industry is to award seals across three quality categories: Gold, Silver and Bronze. Factories given the Gold Award demonstrate exemplary conduct in terms of environmental protection. Transparency in the supply chain is also graded, with A being the highest and C the lowest. Those who can trace their leather back to the slaughterhouse are rated an A.
However, the rating is only published on the LWG's website on a voluntary basis. Additionally, no sanctions or exclusions are imposed by the group if the required progress fails to materialize.