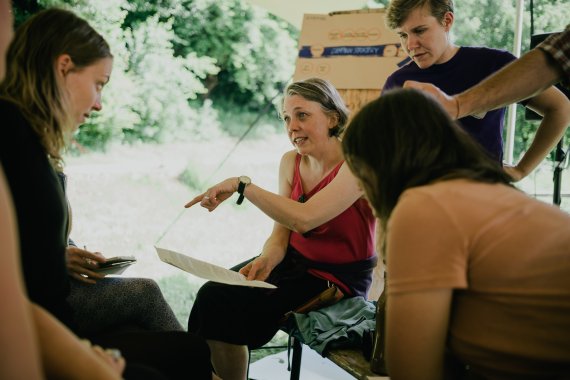 What began in the USA has long since become a worldwide phenomenon: on Black Friday - the Friday after Thanksgiving - retailers, shops and brands lure customers with special offers. Of course, sports and outdoor companies are also attracting consumers to bargain hunting.
But this also has its downsides: The increased online sales cause packaging and parcel waste. The return option, which is so convenient for customers, often ends in the destruction of returns and thus the waste of resources.
This is why some sports and outdoor brands are now using Black Friday to create awareness for sustainability with special campaigns in the midst of excessive shopping frenzy. ISPO.com presents six of them.
Haglöfs, for example, turns the basic concept of Black Fridays upside down and launches its own "Green Friday": Instead of offering discounts, the Swedish outdoor company sells its articles in its own brand stores for twice the price on 29 November. Haglöfs donates all daily income to the Swedish Society for Nature Conservation "Naturskyddsföreningen".
Furthermore, the in-house online shop will be closed completely on 29 November.
"As an outdoor brand, we are deeply concerned about nature and we are aware that things are often bought, not because they are absolutely necessary, but because they are offered at a special price. With the decision against Black Friday, we want to encourage our consumers to think twice before buying a new product," explains Carsten Unbehaun, CEO of Haglöfs.
Since 2015, the outdoor retailer REI has closed on Black Friday on principle. So it is this year. REI encourages its 14,000 employees, who are paid despite the day off, as well as its customers with the hashtag #OptOusidet, to participate in environmental activities on Black Friday. In the USA, REI and its partners are organizing dozens of events to clean up rubbish together on 29 November.
"When we really thought about that day, and we thought about the experience that we're creating for our employees on both Thanksgiving and Black Friday, we just kind of stepped back," said Ben Steele, Executive Vice President and Chief Customer Officer of REI.
However, the retailer does not want to abandon bargains altogether: From 15 to 25 November REI offered discounts on outdoor items.
The US outdoor brand Patagonia wants to counteract environmental damage by excessive consumption through a special donation campaign.
All donations made on the company's Patagonia Action Works platform from November 29 to December 31 will be doubled by Patagonia with its own capital (up to $10,000 per donation). Donations are doubled regardless of whether donors buy Patagonia products.
In total, the amount paid by Patagonia in this campaign is capped at a maximum of 10 million dollars. This is how much the company donated to environmental protection organizations as early as 2017 following a US tax reform.
Furthermore, Patagonia urges its customers to take part in worldwide climate strikes and offers a service to find the closest strike.
The current campaign is not a flash in the pan for Patagonia. In 2016, for example, the company donated the entire revenue of Black Friday to environmental projects.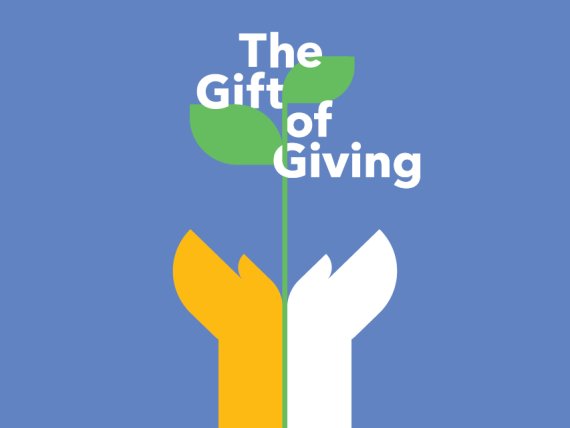 The German sports and outdoor manufacturer Ortovox draws attention to environmental issues on Black Friday. Thus the company's own online shop is taken offline on Friday - as a clear gesture against discount frenzy.
In addition, the company leadership encourages its employees to attend climate protests on Black Friday. What makes the campaign all the more credible: Ortovox refrained from loud mouthed campaigns in the run-up to Black Friday.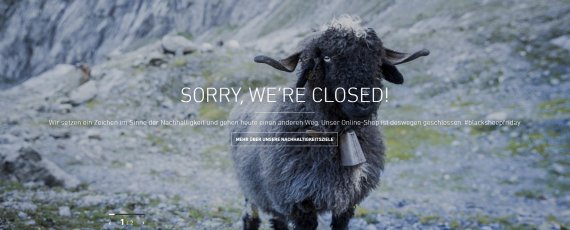 Isbjörn of Sweden, manufacturer of children's outdoor clothing, is launching its new concept against excessive consumption and waste of resources on Black Friday: From 29 November, customers will not only be able to buy functional clothing at www.isbjornofsweden.com, they will also be able to rent it.
"Everything we do in our business has both our consumers and the planet as a top priority. Waste is having a devastating effect on our beautiful planet and we are doing our best to limit environmental impact," says Maria Frykman Forsberg, founder and CEO of Isbjörn. "Events such as Black Friday only exacerbate mass consumption and the waste problem. This is the main reason we are launching our rental business this week in particular. We want parents to consume less not more."
Outdoor clothing for children in particular often has only a short period of use due to their constant growth. Isbjörn of Sweden's rental offer is designed to increase the durability of functional clothing and reduce textile waste through reuse.
Interested customers can borrow clothing in a seasonal subscription model. The garments are afterwards reprocessed and re-let at a lower price or sold on the second hand market.
Initially, however, the project only starts in Sweden. An expansion to tGermany, Austria and Switzerland is planned for the near future.
Outdoor supplier Vaude also strikes for the climate on Black Friday: Together, Vaude employees take part in the regional strikes in Germany to draw attention to the climate crisis. 
Vaude is also one of 29 companies in Germany that have joined the Science Based Targets (SBT) initiative. This international initiative is committed to ensuring that the economy makes its contribution to the climate targets adopted in Paris. Companies voluntarily commit themselves to science-based climate targets. These must be in line with the requirements of the Paris Agreement to limit global warming to 1.5 °C or well below 2 °C.
Vaude now has two years to set itself a comprehensive target with concrete sub-goals, which will be regularly reviewed by the initiative. "As a co-initiator of the initiative, we are pleased that Vaude will set itself an even more comprehensive, global target. We need such comrades-in-arms who set a good example and motivate other companies", says Alexander Liedke, Senior Manager Sustainable Business & Markets at WWF Germany.