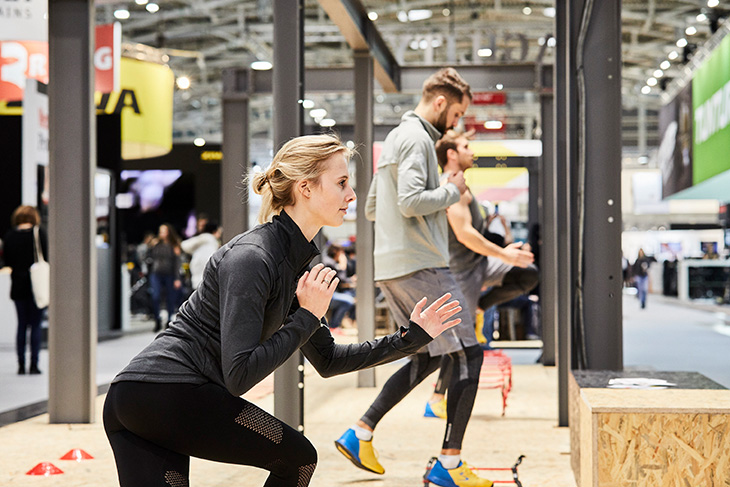 The fitness industry has been hit by severe turbulence due to the Corona Pandemic. "We are experiencing a consolidation in the European market. Chains are taking market share from individual companies and this development has been accelerated by Corona", says Stefan Ludwig.
At the ISPO Re.Start Days, the head of the Deloitte Sports Business Group in Germany presented current figures from a survey of fitness companies in this country.
According to this, 25 percent of the companies surveyed feel their existence is endangered by the effects of COVID-19. According to Ludwig, the percentage of individual companies is significantly higher, because their capital cover is usually significantly lower.
The concerns are justified: According to the Deloitte survey, the expected revenue losses in the industry in 2020 will be an impressive 19.3 percent compared to planning. In the second quarter, at the peak of the pandemic, the figure was even 28.6 percent. A decline in sales of 8.7 percent is still expected in 2021.
"It is clear that the fitness market will struggle for a long time. It will take at least two or three years," explains Ralph Scholz, 1st Chairman of the German Industry Association for Fitness and Health (DIFG). Expressed in bare figures, he expects a decline in sales of over 1 billion euros in the German fitness industry with total sales of 5.5 billion euros per year.
"People continue to be very careful about visiting clubs. We fear that we will lose 8 to 10 percent of our members. That means we will have a million people less," says Scholz. The clubs and chains have tried to compensate for the slump by cutting costs.
According to Deloitte, all of the companies surveyed used short-time working, 44.4 percent received additional Corona emergency aid and 55.6 percent received federal loans. In the second quarter, costs were thus reduced by 21.1 percent. However, this is only a flash in the pan. After all, the hygiene concepts and the return of employees from short-time work are expected to result in rising costs after the reopening.
"That's why innovative ideas are now needed to overcome the crisis and emerge from it stronger," demands Scholz. He has formulated seven fitness trends for the year 2021. This includes a stronger health orientation, even more differentiated training offers and special ideas for corona risk groups such as senior citizens. But it is also very important that in times of reservations about going to the gym, fitness increasingly takes place outdoors and online. "In the long weeks of the lockdown, online offers were very successful. Now we just have to get people to pay for this content," says Scholz.
According to the Deloitte survey, 88.9 percent of all fitness companies in Germany offered digital courses during the Corona pandemic, mostly via livestream. 77.8 percent used videos and digital training plans for their members. The same number now rely on digital registration for club visits - an irreplaceable tool, especially after a new opening. 66.7 percent use a company app.
"One of the good things about Corona is that digitalisation has received a significant push in German fitness companies. Digital registration systems are among the key assets of the future - so I know exactly who is in the club. It also makes people feel more secure, and some clubs have therefore already reached 60 to 70 percent of the usual visitor numbers," reports Ludwig. A glimmer of hope for an industry that has to reinvent itself a bit.