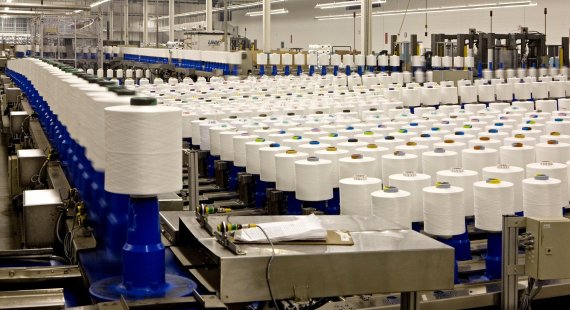 Virtuous in its delivery, Infinite Act implies a strong trust from consumers that you are delivering the best solution possible to the end product. This mega trend incorporates the invariable eco/sustainable message combined with a strong corporate social responsibility, not just towards the environment but towards the workforce too. The good news is that the key textile players are on board in readjusting their processes and creating innovative solutions.
Sustainable Solutions
When sustainability first became a buzz word, it was accepted that it should be a pivotal aspect in the future development of the textile industry. Italian mills Carvico and Jersey Lomellina are a case in point. The focus on sustainability in their processes throughout the collections focuses on eco efficiency and eco transparency as they continue to reduce the use of energy, carbon emissions and waste are major contributors to their Life Cycle Control program.  
The latest development comes in the form of eco innovation as both mills are collaborating with Econyl produced by Aquafil and Healthy Seas, in creating a cleaner environment not just on the land but from the oceans too, by collecting and recycling ghost fishing nets to produce a recycled nylon yarn. According to data there is approximately 640,000 tonnes of fishing nets in the oceans. The recycled waste from the sea is transformed into recycled nylon for the performance swimwear fabrics produced by Carvico and Jersey Lomellina ties in with this eco movement.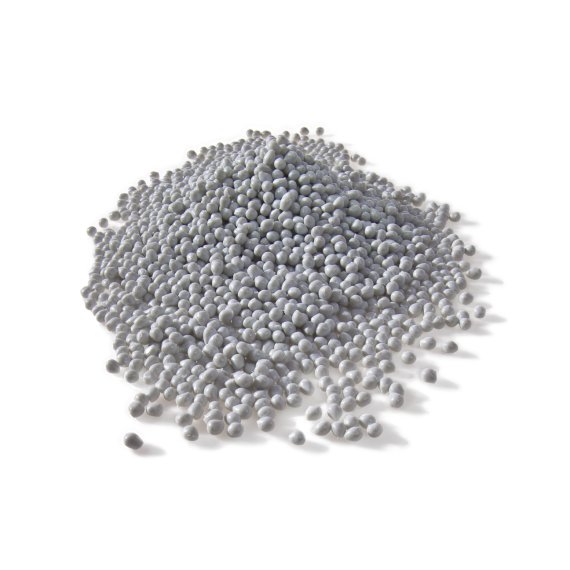 Transforming Trash from the Poorest Communities to Textiles
Recycled polyester obtained from plastic bottles is a popular option, but there is some skepticism on the environmental footprint of this process in shipping the waste to recycling plants. Thread, uses a type of recycling that isn't just good for the environment but it also encourages a strong social aspect. Thread's trademark is 'responsible fabric from ground to good' and involves plastic bottles collected in Haiti and Honduras. The waste is washed and shredded in local factories before being made into chips which are then brought to North America for processing into fabrics. The advantage of Thread is not just the recycling aspect but also helping people escape poverty and secure an income. Partnering with Burlington, the concept of an environmental and social partnership is very appealing to brands and consumers alike.
Read Here How Adidas Wants to Make a Show From Plastic Waste.
From Plastic Bottles to Garments and Outdoor Equipment
Repreve the recycled polyester fiber from Unifi has been making a global success in all aspects of the market, including activewear and outdoor wear. Pioneering the recycling  process, Unifi first crushes the plastic bottles into flakes, these are then manufactured into pellets which are then melted and spun for the final yarn. Working with a who's who of global brands in making products better for the environment, it isn't just apparel that is using the recycled yarn, Eagle Nest Outfitters, creators of packable camping hammocks and other outdoor accessories has launched the ENO Billow Air Lounge, the only inflatable lounger made with recycled water bottles.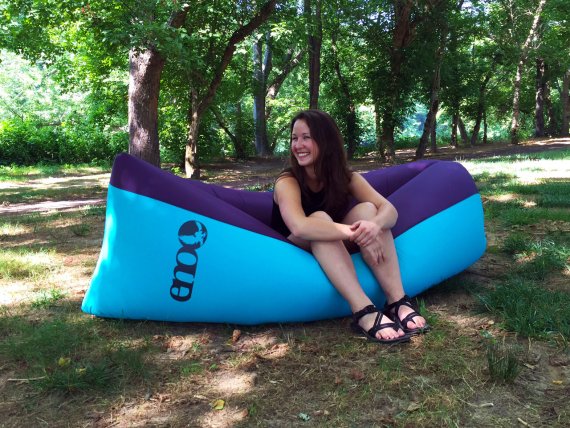 Each Billow Air Lounge is made with Repreve recycled yarns, using a total of 16 plastic bottles. Key features of the lounger include triple-stitched nylon and dual-layer construction for enhanced durability. The Billow Air Lounge is portable and intelligently constructed, it comes with a custom carrying case and stakes, and when not in use, packs to a conveniently small size of less than 30 inches long. When inflated, the lounger is comfortably sized at nearly 7 feet long.
Sympatex Technologies highlighted its sustainable products during the show, presenting new outer and lining material made of recycled PET bottles. Certified according to Global Recycle Standard, the material basis of these laminates is a yarn produced by using recycled PET bottles.
Read Here More about Sustainable Textiles.
Bio Sustainability
Italian mill Brugnoli has launched a new range named Br4, consisting of plain and jacquard performance fabrics incorporating Fulgar's EVO fiber, a bio based polyamide made from castor oil. The sustainable aspect of this range not only delivers on the bio aspect, but also through production. Brugnoli confirm that 30 per cent less water is used and less power. The Br4 collection is outstanding in terms of content, hand and structure with a high level of performance.
Water Reduction at the Dye Stage
Water is one of the biggest hurdles on the sustainable front, an essential element in the textile and dyeing process, but an element many companies are looking to reduce. Pepwing is doing just this with its solution dye master batch Dye Free methods. The concept is to melt polyester with the master batch that involves no water, but results in a colored chip that is then extruded into a yarn. As the dye stuff is melted with the polyester chips there is no color bleeding or migration in the final fabrics. The advantage of this new development is that water consumption can be reduced by 50 per cent during the process and fabrics incorporating Pepwing's Dye Free process create superior color fastness combined with the fact that the final product will also be recyclable.