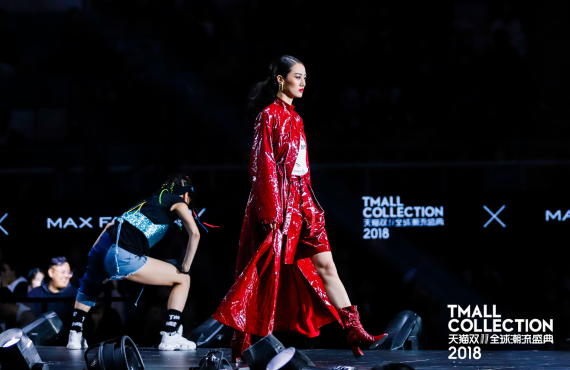 While in the western world C2B means that customers - for example via Internet platforms - are specifically looking for companies to find suitable products or services, in China it means something else.
In Europe, the usual way still looks like this: if a brand has an idea for a new product, it takes at least one season before it can be presented to the trade. A whole year is more realistic.
In the classic sales model, it's the retailer who first decides whether the product is any good and the consumer gets to make his decision half a year later. With vertical sales models, the influence of the retailer is smaller and the product tends to be faster on the market. Whether the product pleases the consumer, however, is equally uncertain in both cases.
The reason: Innovations usually start internally and flow from the company to the consumer. So it can easily happen that the innovation does not interest the customer at all or no longer. High losses are the result.
This flow direction of product development is increasingly being questioned in China. Instead of Business to Consumer (B2C), the motto there is Consumer to Business (C2B). C2B innovation is to become the norm in China. 
"C2B puts the consumer at the center and is therefore a perfect fit with the Alibaba Group's mission to simplify trading worldwide and serve two billion consumers by 2036," explains Alibaba Germany CEO Karl Wehner.
China's e-commerce market is the world market leader in terms of total volume and penetration. In contrast to many Western countries, online commerce there is concentrated on a few large e-commerce platforms such as Alibaba's marketplaces Tmall and Taobao, on which 601 million consumers are active.
Most brands set up a storefront there instead of creating a standalone site. Since these websites often offer options for entertainment, social sharing and community in addition to product information, companies operating there receive a lot of data about their customers. With the help of bots and machine learning, combined with transaction data and social media, precise conclusions can be drawn for product development.
Alibaba shares this information with its customers to get better products. Last year Alibaba established its own market research department, the Tmall Innovation Center (TMIC). "We are using the findings from our entire ecosystem of e-commerce and media sites to support brands in the development, design and marketing of new products specifically for Chinese consumers," Wehner continued.
Numerous European brands from different industries could have recognized the wishes of Chinese consumers better and incorporated them into specific products, says Wehner.
Over here Crowdsourcing platforms such as ISPO Open Innovation offer a good opportunity to develop products with the help of customer feedback.
Customer analysis, which should lead to better product ideas, is only the beginning. Wehner: "All in all, it's about product market fit, faster product cycles, smart manufacturing and marketing." This means that in the next step, a digitized process chain ensures that this product also reaches the market quickly.
"C2B is at the heart of what we call New Manufacturing, a data-based manufacturing process driven largely by consumer demand," says Wehner.
With the "Made in China 2025" initiative, the Chinese government is also pushing ahead with the modernization of industry and thus the degree of automation and digitization of manufacturing processes.
Ten years ago China was still a low-wage country, but today the industry is confronted with rising wage costs and labor shortages and is looking for ways to work more cost-effectively. Many second-generation factories today are investing in faster, digital processes.
This is less about being able to produce large quantities of mass products even faster. Instead, smaller quantities of individualized products are to be produced and delivered cost-efficiently in a shorter time. The country's strong production base is helping China to completely restructure its processes.
This goes so far that products are not produced until they have been ordered. Companies can therefore sell their products before they have them produced. Nevertheless, the delivery to the consumer takes place within a few days.