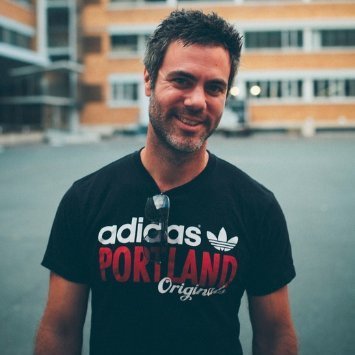 Most of young professionals in the sports business want to work for big brands like Nike, Puma or Adidas. In an exclusive interview with ISPO.com, Adidas Top-Talent-Manager Steve Fogarty tells about the profiles, the behaviors and the creative applications he and his colleagues are looking for.
Read the first part of the interview with Steve Fogarty here >>>
Adidas Offers Own Vision
ISPO.com: What is the very special candidate profile, making a young professional perfect for Adidas?
Steve Fogarty: Creative. Confident. Collaborative. We believe these are the traits of the next generation of talent who will help propel our vision forward.
How did the candidate profile change in the last years – specifically if you look at generation Y?
The next generation of talent is purpose driven. They aren't just looking for a job to perform. They are looking for a strong purpose to stand behind.  Through sport, we have the power to change lives. This is our purpose. If this is aligned with your belief system then you are probably someone that should consider Adidas.
This generation also has a love for the unknown and is looking for flat hierarchies and bottom-up structures. This is why so many from this generation want to be entrepreneurs or work for startups. This is why we put so much emphasis on creative workplaces and leadership focused on unleashing the potential of their people.
We continually strive to have an environment in which everybody can bring in their ideas. The best talent understands the power of working in networks; they want to collaborate and they want open-source. They are also hungry for simplicity.
Nobody wants a 300 page handbook anymore. They want a purpose, a vision and want to be free to create.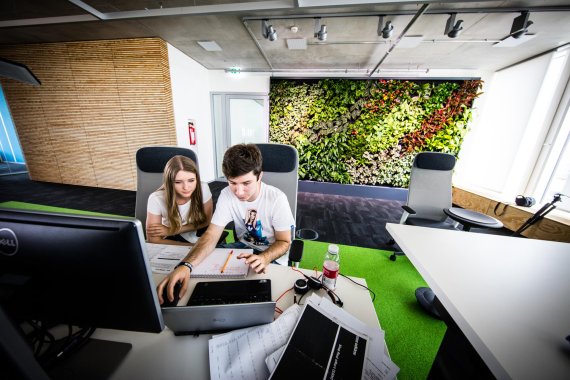 Ego and Arrogance Are Deal Breakers
And what are the deal breakers, candidates have no chance for a Job at Adidas?
Ego and arrogance. We believe in the concept of servant leadership. Breaking down barriers, supporting our employees' development. People who need hierarchies and always need someone to tell them what to do are not in the right place here.
So is it OK if I started my career in a completely different business and still apply for a job at Adidas?
We encourage x-functional careers. If you are a creator, if you are curious, you are always welcome to apply. From podiatrists to political science graduates to chemists, you would never imagine how diverse the backgrounds of our employees are.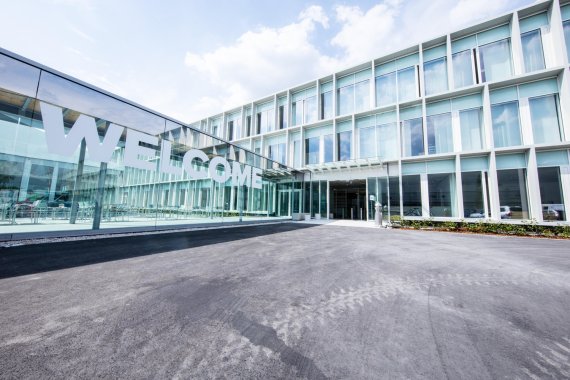 Three Advices For Applicants
What about the location Herzogenaurach?
We say that our global headquarters, the World of Sports, is in the middle of everywhere.  We are a global village. Located on a 346 acre site, the main Adidas Group headquarters is often compared to a university campus.
Besides offices, this is home to playing fields, the adidas Brand Centre, an award-winning cafe and restaurant "Stripes" and an entirely new state-of-the art workspaces to foster our culture of creativity and  innovation.
Employees have the unique opportunity to come face to face with their sporting and lifestyle idols. Lionel Messi, Pharrell, and the New Zealand All-Blacks and many others have all been guests.
Because Nuremberg is growing as a metropolitan area and due to its high tech industry it's an international melting pot attracting top talent from around the world. I worked there and it was an incredible growth experience, arguably the biggest in my career.
What can I do to improve my chances to get a job at adidas?
Three things:
1. Do your homework on our company culture.  There is a lot of information out there.
2. Ask yourself if you can get behind the adidas purpose and think about what you want to bring to our culture to help shape it's future.
3. Then find your dream job on our site and go for it!
And in the interview?
Tell us what you stand for. Be yourself, be honest and see if it's a match. That's the best way to ensure you are headed in a direction where you will feel you made the best choice.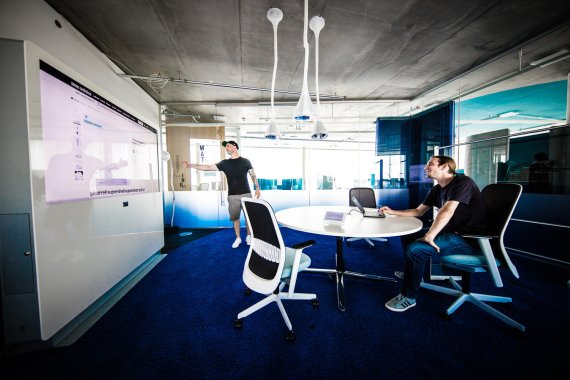 "As a Leader You Have to Be Open-Minded"
What if I don't fit exactly to the job description?
We want to hire great people – and not a 100 % fit to the description. We are looking for creators, for potential, not for perfect molds! Of course showing the passion and hard work you have put into your craft and how you will bring this to your team is important too.
But if the purpose, vision and mission of Adidas appeals to you, you are driven and are entrepreneurial, collaborative and want to work in an environment that values heart of ego, then there should be nothing holding you back from going for it. 
Have a look into the future: What's in there for your job?
We have to realize: the world is changing so incredibly fast. So as a leader you have to be very open-minded. Most important for me is insuring we have leaders who understand that they no longer have all of the answers and the only way to be competitive, to be fast, to be innovative, to be relevant is to unleash the potential of our people.
To build upon the culture of creativity and innovation, to allow room for failure and growth and to inspire and serve their team so they can go beyond what they believe they are capable of.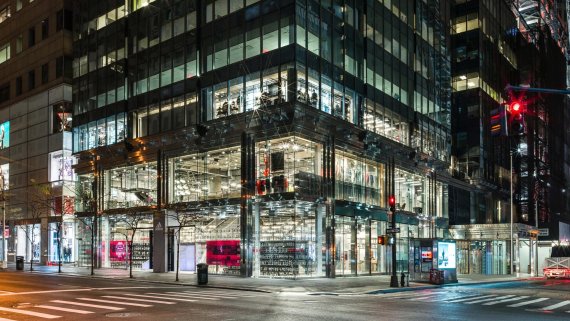 "Don't Be Afraid to Get Creative"
Will it be easier to get a job at Adidas in the future because of the demographic change?
The world is getting more competitive. So getting your dream job is hard. But don't give up! Nothing worth doing ever comes that easy but you have to take the step and apply. We have recruiters around the world who are driven to bring in the best talent for the adidas Group.
You can rest assured they will see your information if you apply. You may not always get the interview or get the job.  But if you don't apply there is even less chance. So take the step. You can go to our career site to find our current opportunities.
At last: What is your special insiders tip to get a job at Adidas?
First thing: Leverage your network. Chances are you might know someone at adidas given the organizations global presence and over 57,000 employees.
But don't only rely on this. Applying is still the one sure fire way to ensure the right recruiter, in the right location, at the right time sees your information.
Secondly: Don't be afraid to get creative with your application. Tell your story in a way that shows your uniqueness. Tell us why the Adidas Group is the right place for your career and how you will contribute to propelling our purpose forward.
Last but not least: Tell us why what you do is more than just a job. What really propels you to do what you do. Why it is the craft of your choice and what are doing to continually hone this. Remember, we don't just offer jobs at Adidas. The organization offers a unique purpose. How will your craft help us shape a better tomorrow?!
Fogarty explains the Future Talents Team
We drive innovation within the Global Talent Organization by leading the digitalization of the talent experience, designing and building digital and analytics solutions, employer brand strategy & activation and decision science.
We are trend spotters in the areas of digital, UX, social, design thinking, big data & analytics, decision science and emerging areas of AI, VR and machine learning. Our focus comes obsessively from our end users, internal and external talent, our stakeholders, and through meticulously measuring results through analytics.
The Future Talents team spans the Adidas Group globally and across brands and functions.