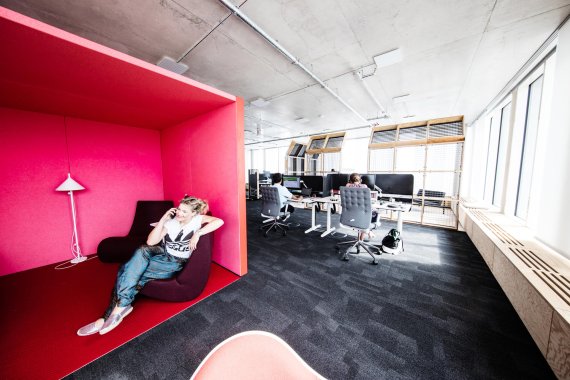 Adidas is one of the biggest brands in the sports business and naturally needs the best employees the company can get. In the fight for the coveted talents, Adidas has developed new models for the work-life balance and also for cooperation with colleagues.
In an exclusive interview with ISPO.com, the Chief Recruiter for the Future Talents Team at Adidas talks about the new working world of the sports company.
Steve Fogarty: "I never stop learning".
ISPO.com: What is your job in a nutshell?
At Future Talents, we ceaselessly seek and create innovations that put us in the best possible position when it comes to attracting talent and unleashing their abilities.
What is the biggest challenge in your job?
Being able to always maintain a competitive advantage in an ever-changing environment and an extremely competitive industry. This is especially relevant in the areas of digitalization, analytics and talent experience that we support. It's also a question of balancing speed and innovation versus stability and adaptation.
And, I never stop learning to lead a very creative and energetic team in a business area that is continuously evolving.
How will your job change in the future?
Our job in the future will be to keep up with the pace of innovation and the generations that are growing up with it. It's about understanding what talent is going to be out there in the future and how to tap into its full potential.
How to measure talent in a way that is on par with technical methods, and how to use analytics to make the smartest decisions, from workplace design to the future of coaching and unleashing human potential.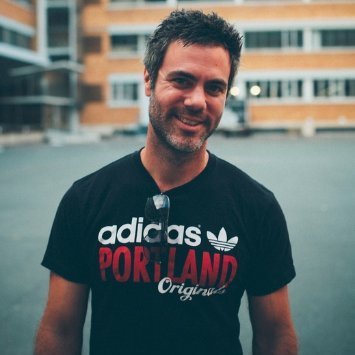 "We can change lives through sport"
What does Adidas offer young professionals - compared to competitors?
In terms of talent, creativity is our top priority. The human body can reach its limits, but creativity is limitless. We offer a creative climate at the heart of a global corporate culture and are therefore also pioneers in the workplace of the future.
One example is our "Pitch" building in Herzogenaurach. It offers adaptable workstations, whiteboard walls and floors, and so-called collaborative hubs. Creativity thrives best with plenty of space. We want to offer this space for collaboration.
As an employee, you also become part of an important mission and can participate in shaping the future. We believe that through sports we can change people's lives.
Do you offer special benefits - high salaries, special career options ...?
The Adidas Group offers competitive salaries and benefits as well as unique perks from product discounts to gyms, climbing walls and creative work environments around the world. More importantly, we give emerging talent the opportunity to realize their career aspirations in diverse, inspiring and non-hierarchical teams.
We offer an environment where you can integrate sports and a healthy lifestyle, and good conditions to achieve a balance between excellent working conditions and personal life.
What about work-life balance in concrete terms - are all Adidas employees allowed to work in a home office?
As a sports company, every working day we offer a unique combination of almost endless sports opportunities for all generations and a healthy lifestyle - nutrition, mental health support programs - along with innovative and work-life integration initiatives.
This starts with flexible part-time schedules and work hours, and includes childcare and parent-child programs. We even offer takeaway food in one of our restaurants, and there is a mobile hairdresser who comes every few months.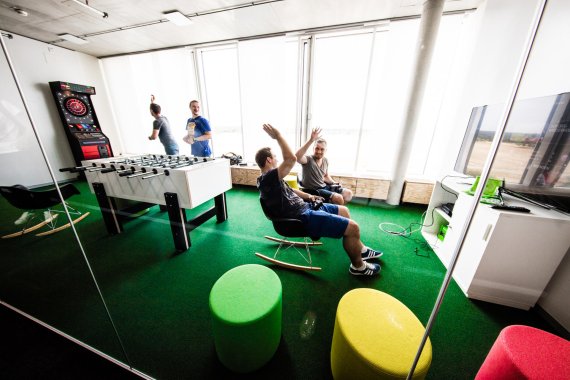 "Anyone can be a Creator"
What specific candidates do you want to target?
Beyond functional experience, education or expertise, we want to know what motivates candidates. Why they are interested in our industry. Most importantly, to show creativity, collaboration and confidence.
Adidas has a constant desire to innovate and believes that everyone can and should be a 'Creator'. And that's why creative thinking is at the heart of our culture across all areas of the business. From marketing to design, merchandising to logistics, Adidas empowers its employees to approach tasks and business goals without having to follow well-trodden paths.
We also believe that the more unique individuals, background experiences and perspectives we can bring together at the Adidas Group, the easier it will be for us to overcome obstacles and change lives through sport. In order for us to attract a diverse range of people, it's important for us to create an inclusive respectful culture.
That's why we have employees from 80 nations working at our headquarters, why we've been ranked as one of the most LGBT-friendly companies(LGBT: Lesbian, Gay, Bisexual and Transgender, ed.), and why we cultivate a gender-balanced leadership. That's why we see ourselves in the vanguard when it comes to culture.
Background: Steve Fogarty on his Future Talents team.
Within the Global Talent Organization at Adidas, we drive innovation by managing the digitization of the impressions talent has of the company. By designing and building digital and analytics solutions as well as employer brand strategy and activation.
We identify trends in digital, UX, social, design thinking, Big Data and analytics, and decision science, and in the emerging areas of artificial intelligence, virtual reality, and machine learning.
Our strategy is primarily driven by our end users, internal and external talent, our stakeholders, and precise analytic measurement results. The Future Talents team is at home in the Adidas Group globally and across all brands and functions.