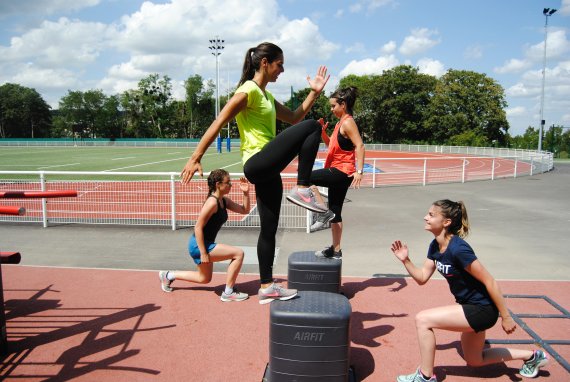 Nothing helps the motivation to do sports like shopping for attractive sports fashion. This is especially true - though not only - for women. If the outer appearance brings along the wow effect and the functional values of the sportswear are right, the inner pig hardly has a chance. Whether jogging or Pilates, yoga or spinning for fitness and muscle building - if a woman feels comfortable in the respective outfit, the training effect and incentive grow.
Regardless of the season and type of sport, sportswear should be a perfect fit without restricting freedom of movement. Wearing comfort and functionality are equally important. Because if a shirt and tights don't feel good on the skin, they are the wrong choice. It doesn't matter if they are perfectly breathable and permeable to air.
This is especially important in summer, when sports activities are moved out into the fresh air: Outdoor sportswear must provide sufficient protection against freak weather and environmental influences. The main focus here is therefore on the removal of perspiration, optimum ventilation and adequate protection from the sun.
It is also advantageous if the care of the sportswear is kept within limits. The instructions regarding washing should be followed meticulously - this is the only way to maintain the functionality of the fibres, their elasticity and vapour permeability. It is important to impregnate summer jackets according to the instructions. If they can become soaked with the first summer rain, breathability and air exchange don't stand a chance.
In summer, sportswear has the task of protecting against too much sun, preventing overheating and also keeping insects away. Especially for water sports like sailing, surfing, snorkelling and swimming, but also for long runs or bike rides, fibres with UV protection are recommended.
With a snug-fitting sports bra that neither constricts nor chafes and is breathable, you can also make a fashion statement with your summer outfit. Longer cut sports bustiers in particular work well as a summer solo top.
Hats and beanies are a matter of taste and not always necessary, especially for women with a lot of hair. On the one hand, they protect from too much sun, on the other hand, they impair the natural ventilation of the head by the wind.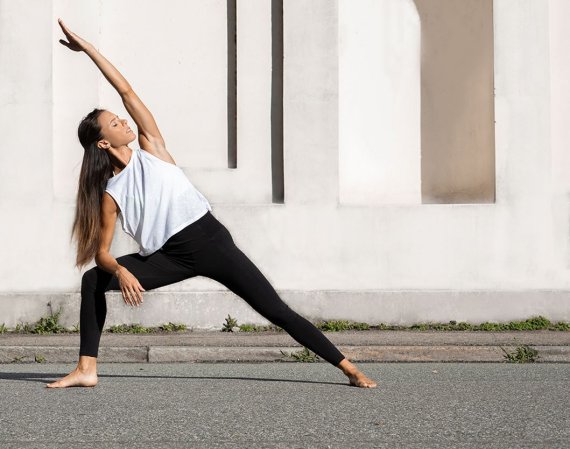 Sportswear should also be fun. So it's worth reaching for strong colours for your sporty summer outfit. Orange or yellow are just as allowed as pink, turquoise or purple and mint. Make a statement. If you like it less boldly colourful, you can underline your type with colourful details on your summer tops, leggings etc. and ensure a good mood. Even small accents on your shoes, cap or sweatbands can be an incentive.
Whether it's a jog in the woods, a class at the gym or yoga in your own living room: sports fashion provides the right feeling and boosts your energy for training.
The fashionable word creation combines the English termsAthletics andLeisure in sporty leisure looks. Cycling shorts with an oversized blouse or crop tops and sneakers with a summer skirt - for athletic outfits, activewear and everyday wear are combined or merge in new it-pieces like cool sweat suits and flared leggings.
The first high-fashion brands already discovered the great potential of athleisure wear in 2017 and cooperated with sports brands for new capsule collections. Louis Vuitton, Karl Lagerfeld or Gucci managed to rejuvenate their image and increase their sales with luxury streetwear by collaborating with Supreme, Vans or The North Face.
Especially in summer, airy fabrics that are comfortable but at the same time suitable for everyday wear are very popular. Athleisure fashion is becoming increasingly popular.