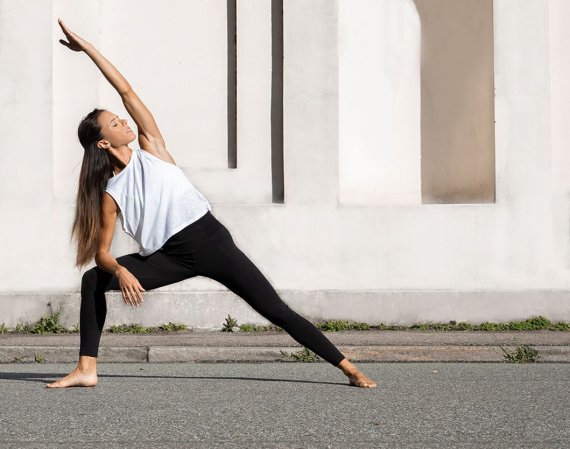 Sustainability concerns us all. Everyone can make their lives more environmentally friendly, and even small acts often make a big difference. Sustainable materials are increasingly being used in the clothing and textile industry, including the 100 percent biodegradable fabric Lyocell. In terms of environmental performance, the fabric is similar to organic cotton, but it requires less water.
The name Lyocell doesn't sound like it has a natural origin at first, but that's deceptive. This is because Lyocell consists of nothing other than cellulose and is obtained from naturally renewable raw materials, primarily wood. Lyocell is therefore also known as cellulose or regenerated fiber.

The Lyocell production process is currently considered the most modern process for manufacturing fibers from wood. It has been used successfully on a large scale for around 25 years and is particularly environmentally friendly because here the cellulose can be dissolved directly, purely physically, using an organic solvent and without any necessary chemical modification. Lyocell is therefore a simple and sustainable alternative to the complex chemical manufacturing processes of viscose and modal, which are also pure cellulose fibers. Lyocell is therefore also recognized by some sustainability labels - such as GOTS - as a sustainable fiber and may be added in a certain proportion.
Lyocell fibers are very robust and abrasion-resistant. Like viscose and modal, lyocell has a particularly soft, pleasant feel that is somewhat reminiscent of silk. This makes Lyocell particularly suitable for flowing dresses, summer T-shirts, shirts, blouses, loose pants or thin jackets. Because Lyocell is very breathable and can absorb moisture well, it has a temperature-regulating effect and is also popular in sports collections. Studies have shown, for example, that Lyocell can absorb 50 percent more moisture or sweat than cotton. At the same time, the fiber has an antibacterial effect and is known for low bacterial growth.
The good properties of Lyocell can be combined very well with other fibers, so Lyocell fibers are also often added to products made of cotton or merino wool.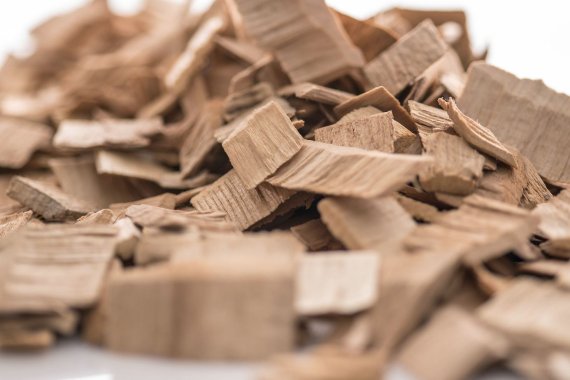 Lyocell has become particularly well-known in recent years because the Austrian textile manufacturer Lenzing has developed a lyocell process in which more than 99 percent of the solvent is recovered in a closed cycle and is always fed back into the production process. Lenzing has also continued to develop the Lyocell production process over the years and has steadily reduced energy consumption through continuous optimization. Thus, the process water is also always reused in a closed system. These two closed cycles are the reason for the extremely low emissions in Lenzing's lyocell production. The starting material at Lenzing is also wood from sustainable forestry.
In short, there is no difference between Lyocell and Tencel. Because, of course, Lenzing's Lyocell fiber also has its own name. This name has also been heard more and more frequently in recent years: Tencel. So Lyocell describes the fiber type and its production process, Tencel is Lenzing's registered brand name for its Lyocell fiber.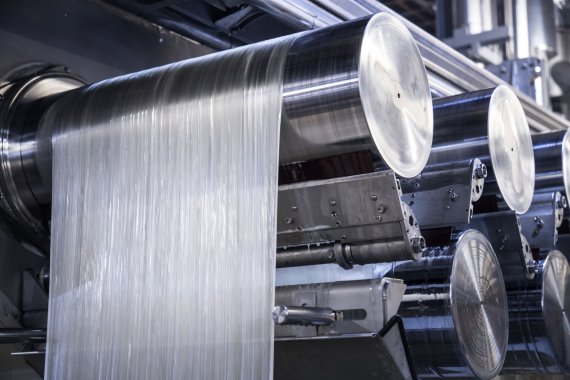 By the way, Lenzing's tencel fibers have always evolved. For example, there are already many different fibers for a wide variety of applications - right down to tea bags. Lenzing is also continuing to develop in the area of sustainability. Today, for example, it also produces tencel fibers that consist of one-third pulp from cutting residues. These scraps come from the production of cotton clothing and, for the first time, also from cotton waste textiles. By 2024, Lenzing plans to use as much as 50 percent recycled materials from cotton waste textiles for the production of Tencel, thus driving the spread of textile waste recycling. It is to become as much a standard as paper recycling already is today.
Lyocell is a regenerated fiber consisting of cellulose.

It is mainly obtained from wood.

Lyocell can be produced in a particularly environmentally friendly way because no chemical solvents are used.

The best-known Lyocell fiber is called Tencel and comes from textile manufacturer Lenzing.

Lenzing has created almost closed cycles for its lyocell process, which saves energy and water resources.

Lyocell is very robust and abrasion-resistant, yet soft and flowing.

Lyocell has a temperature-regulating and antibacterial effect, is breathable and can absorb moisture well.

Lyocell is often blended with cotton and merino wool to combine properties.

Recycling: The raw material wood, which has so far been necessary for the production of the fiber, can already be partly replaced by cotton production residues or cotton waste.
Lyocell is not called the "trend fiber" without reason - the sustainable material is produced in a particularly environmentally friendly way and is ideally suited for sportswear due to its breathability. Anyone who attaches great importance to sustainability, but does not want to compromise on comfort, will choose textiles made of Lyocell.