Breakfast is the most important meal of the day. It gives the body the energy it needs to function properly. So the healthier and more balanced your breakfast is, the better you can start the day.
Healthy breakfast is the perfect foundation for the day
You can lose weight in the morning
Healthy breakfast has a positive effect for the fitness
Fitness and mental strength
The way of life - breakfast with style!
Vitamins for health
Healthy breakfast is a matter of the taste
The variety of the healthy breakfast
The sociability
Countless possibilities for breakfast design
 
Those who start the day with a healthy breakfast create a solid basis for all activities. He is protected from cravings and is fully capable for hours. The basis for this positive effect is our blood sugar level, which rises gradually after the "right" breakfast and only drops again slowly. The "right" stands for protein-rich food with complex carbohydrates. Both are contained, for example, in a wholesome muesli with a little yoghurt.
You can turn it around however you want: We have to consume more energy than we get from food, otherwise we won't lose weight. However, many factors play a role in energy consumption itself, including the glycemic index. Put simply, it says the following: When food releases its energy slowly, our combustion engine stays running longer. We feel full and fit, even without further snacking. This criterion is met, for example, by fruit, which should not be missing from any breakfast table anyway.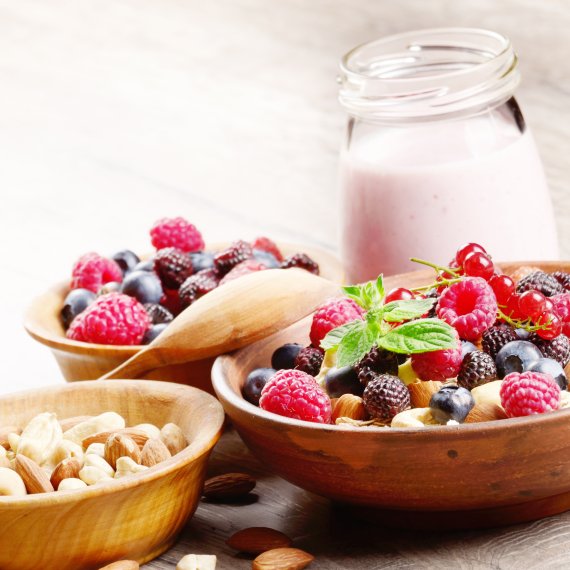 As the "Focus" reported quite some time ago, Italian universities have proven in tests that breakfast also has a positive effect compared to abstinence from food. Who does not eat breakfast at all, fights thus more frequently with figure problems than humans, who reach classically for roll, jam and coffee. Cause is also here that our metabolism does not come without the energy kick in the morning into swing, which we feel frequently by the missing drive. However, the theory of feasting "like a king" in the morning has not been confirmed. The most effective way to start the day is with a light meal.
Beyond calories, carbohydrates and vitamins, a healthy breakfast has another, often underestimated effect: it gives us the time to collect ourselves in order to go about the day's work with concentration and confidence. If you rush at breakfast, you give away the chance to avoid mistakes through hectic actionism. The time we spend on breakfast is time well spent.
A healthy breakfast has style. Style is neither tested in exams nor graded at university, but it does determine our job and career - often at least, we just don't know about it. By the way, our individual lifestyle also determines our happiness. So a healthy breakfast is not only stylish, it also makes you happy.
Eat vitamins, we were told even in our childhood. And rightly so, because our fitness and well-being depend on it. Vitamins are part of the start of the day, and fruit is not the only source of them. Wholemeal products contain a lot of vitamin B and muesli is rich in vitamin E. Both are needed by our body for the metabolism. Our body needs both for the metabolism to protect the cells.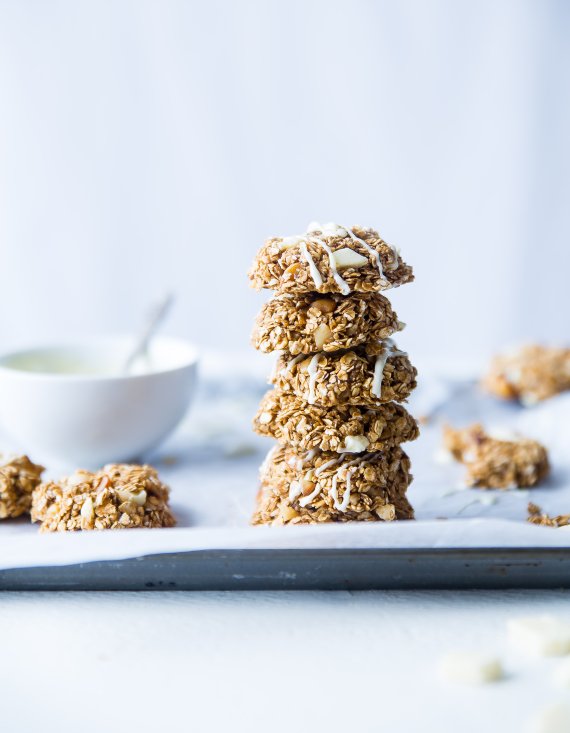 Germans are considered to be breakfast muffleurs, even in European comparison. According to a survey by the market research institute metrix LAB, six percent of Germans do not eat breakfast at all. Other studies assume much higher figures. The main thing that could change this is the enjoyment factor - because a healthy breakfast can certainly taste good. What counts is the individual taste and the knowledge of the possibilities, because almost every favourite breakfast can be made healthy. You just have to know how and take the time to prepare it.
Whether muesli, smoothie, scrambled eggs, steak or snack, whether at the kitchen table or from the big buffet, breakfast has many variations. If you always reinvent your breakfast, you bring variety into the day, especially at the weekend. You can safely have a full breakfast as a drink and still do something for your health. The possibilities for scrambled egg preparation alone are limitless, extra ingredients such as herbs and tomatoes provide taste and healthy ingredients.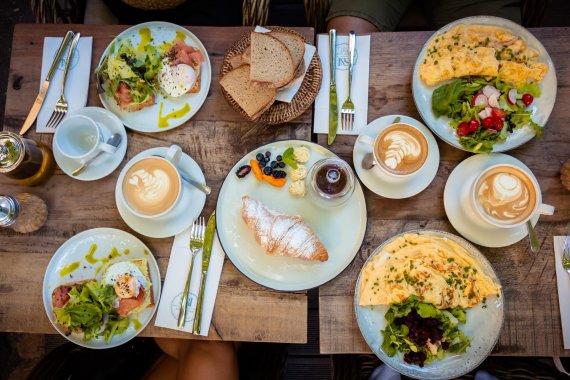 Especially in the family, mealtimes are often the only opportunity to get together at the table and exchange a few words. However, only 41 percent of parents take advantage of this opportunity, according to the results of the metrix LAB survey, which was launched in 2011. Breakfast thus also becomes a social component, which can prevent a whole range of problems. Although the short morning conversation is only one building block, it is one in the foundation.
The preparation of a healthy breakfast - also for weight loss - is easy, because there are no ready-made products. Here is almost always self-mixed and sizzled, so you also determine yourself what all comes in. In moderation, honey and maple syrup are quite beneficial for fitness and health, as are bacon and smoked fish. If you're willing to experiment, you'll learn something for the next feast with friends or Sunday brunch.