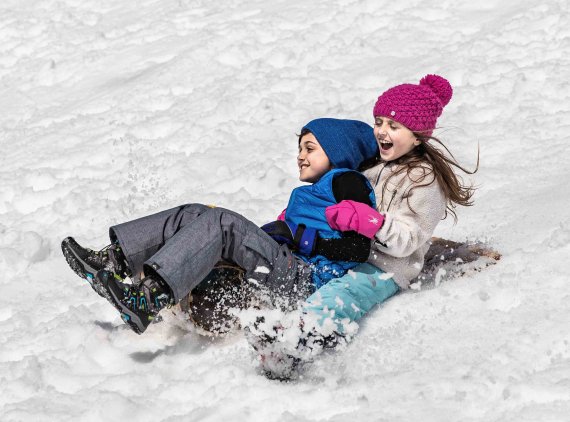 The shoe brand Keen is known for its commitment to a conscious, gentle approach to nature. In an interview with ISPO.com EMEA Product DirectorSelim Sayhow the outdoor brand brings sustainability into their children's shoes and enables children worldwide to enjoy important nature time. It provides guidance for more environmentally conscious children's shoe purchases and shows where the consumer can take effective action.
ISPO.com: Shoe production is a complex issue. Especially when it comes to producing sustainably and with social responsibility. Where does Keen come in when it comes to sustainability?
Selim Say: Sincethe foundation of Keen in 2003, the focus has been on careful treatment of the environment. We want to manufacture our products more consciously, eliminating unnecessary chemicals and materials that have been standard in manufacturing for decades. From increasing transparency in business processes to the sustainable design of shoe production along the entire supply chain.
Our concept is called "Consciously Created". A large number of measures introduced in recent years have already helped to keep environmental impact as low as possible.
Can you give concrete examples and what effect they have?
Gladly.
By switching to a PFC-free, permanently water-repellent coating, the release of more than 150 tons of fluorinated chemicals into the environment was avoided.

By switching to a natural, biocide-free odour control, around seven tonnes of harmful biocides can be saved annually.

Over 95 percent of our leather comes from

Leather Working Group (LWG)

certified, environmentally friendly tanneries. This conserves resources and saves an annual amount of fresh water equivalent to the volume of over 200 Olympic swimming pools. At one of our production sites with several factories in India, for example, this closed control loop has had the specific effect of making drinking water much cleaner for the population, as it has reduced the pollution of rivers and groundwater.

In addition, we are increasingly using fibers from recycled PET bottles in the outer material and in thermal insulation. This not only leads to savings in water and energy consumption during production, but also to a reduction in greenhouse gas emissions. Recycling has already saved millions of PET bottles from ending up in the sea or in landfills.
All these technologies are important milestones on our detox journey, which was recognised in December 2019 when we were presented with the "Green Supply Chain Award 2019" by the US trade journal "Supply & Demand Chain Executive" (SDCE). So we have already made considerable progress, but there is still a long way to go.
Right now Keen is launching the children's autumn/winter shoe "Redwood". How does it combine sustainability and function?
The new Redwood is indeed our most sustainable children's shoe yet. And it is highly functional. The thermal insulation, which also incorporates environmentally friendly bamboo charcoal, keeps children's feet warm even at temperatures as low as -32 degrees. The nubuck leather uppers come from tanneries certified by LWG, the gold standard for responsibly produced leather. They use innovative processes and a closed-loop control system to reduce water and chemical consumption and completely eliminate waste water pollution.
To repel water and dirt from the upper material, Keen uses safe, highly effective PFC-free alternatives. Perfluorocarbons (PFC) are suspected to be carcinogenic, degrade very slowly and remain in the environment. This is why it is so important to avoid this chemical. A waterproof membrane ensures dryness in the shoe. The footbed is biocide-free.
For odour control, insoles are traditionally treated with potentially carcinogenic biocides to kill microbes that cause sweat odour. Instead, we use a naturally occurring probiotic, which has been shown to be as effective in controlling odours as the more polluting chemical alternatives. Another sustainable feature of redwood is the cushioning midsole, which is sprayed directly onto the shoe, eliminating toxic adhesives.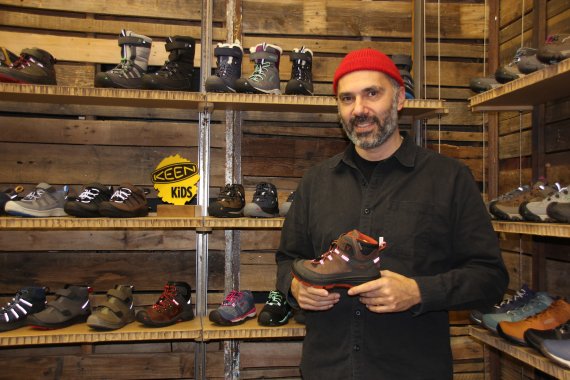 Can you give guidance to parents on how to buy products that are as sustainable and fair as possible?
First of all, you should be aware that there are many aspects that fall under the term sustainable. Starting with Fairtrade, which is more about social standards that ensure fair wages and working conditions for workers. Then there are the shoes, which are characterised by ecologically harmless materials and environmentally friendly production.
Another sustainable option is the longevity of shoes, i.e. an increase in life cycles. Because a high-quality shoe can easily be "bequeathed" to future children and in terms of the environment, saving resources through Second-Hand is always more sensible than always buying new goods. Therefore it is not so easy for the consumer to filter out really sustainable children's shoes from the jungle of offers.
Retailer-specific sustainability labels, both stationary and online, are a good orientation aid. Since sustainable shoes are in ever-increasing demand, many retailers have done their job and offer good advice here, which the consumer should also demand.
Which criteria should be particularly taken into account when buying?
High-quality, environmentally friendly materials (see above) that last a long time and thus ideally allow for three life cycles. In our view, it is not sustainable to choose, for example, a shoe made completely ecologically from recycled materials if it breaks and is thrown away after only four months of use.

Directly injected soles, instead of glued soles, eliminate the use of toxic adhesives.

PFC-free coating of the upper material

Do not use unnecessary plastic decorations (e.g. small figurines glued on the shaft or similar). The same applies to unnecessary material such as bows, glitter, etc.

Do not buy shoes with light or battery elements. This is poison for the environment.
In the end, one thing is more important than anything else: the customer must inform himself! There is no way around it. We as a company can only make an offer and encourage the consumer to participate through our lived philosophy. We succeed quite well, as the immense feedback from our fan community shows.
Can digitisation be an important accelerator for sustainability? And if so, how does Keen make use of it and what does the consumer gain from it?
Digitisation has contributed to the fact that consumer feedback is becoming faster and more direct.
For us, the more direct interaction there is with the consumer, the better. Online and social media, podcasts, YouTube, mum and family blogs, etc. have become opinion-forming and challenge us as manufacturers to react directly. Communication is no longer a one-way street.
We appreciate this very much and have responded by expanding our fan service team. The team conscientiously deals with questions and suggestions and collects everything in a feedback pool. It is regularly evaluated and flows directly into product development.
As a company, it is also important to be very transparent. The industry is undergoing a major re-education process and that is a good thing. Do good things and talk about them or let them talk about them.
Keen promotes environmental and social projects worldwide. Are there projects specifically for children?
Yes, of course there are. Keen's commitment goes far beyond product development and a sustainable value chain. We actively want to do more for the environment and give something back. We want to help protect the places where people live, work and spend their free time.
The "Keen.Effect" donation programme launched in 2013 is fundamental to this. This program supports numerous projects around the world and helps local nonprofit organizations dealing with environmental or social issues.
Keen focuses on financing projects that teach children and young people up to the age of 18 about nature and promote their ecological responsibility. The programme grants up to USD 20,000 per project over a two-year cycle. In 2019, the "KEEN Effect Youth Grant" supported 13 worldwide projects, which, with almost 220,000 hours, helped to bring children closer to nature again.
What distinguishes the projects?
Whether it is a camp by the sea in Florida, a project with rangers on the Mississippi River, urban outdoor activities in Washington or London, a "Young women empowering" initiative in Seattle or Forest Champions training in Wales: In all projects supported by Keen, socially disadvantaged children in particular have the opportunity to learn in and from nature - in their immediate environment.
Being out in nature is like a kind of therapy that is unfortunately increasingly difficult for so many children to access. Only when children reconnect with nature can they learn to work for its preservation. This can be very subtle or powerful and even lead to a sudden lack of snapchat feeding.
And finally: Will you tell us concrete sustainability goals for the coming years?
Corona has slowed us down somewhat. We had to painfully realize how fragile the value chain is. For example, if a supplier of shoelaces from India certified by us is unable to deliver because of the lockdown, production will come to a standstill. Then we have to find a quick replacement. Replacements that also meet our CSR criteria. This will become an important pillar in the further development of our strategy.
In addition, we will continue to follow our path consistently and will continuously optimize all processes. The establishment of our own factories will also be expanded. In the area of children's shoes, we want to anchor the use of sustainable materials even more deeply in the product range and develop it on a broad basis.