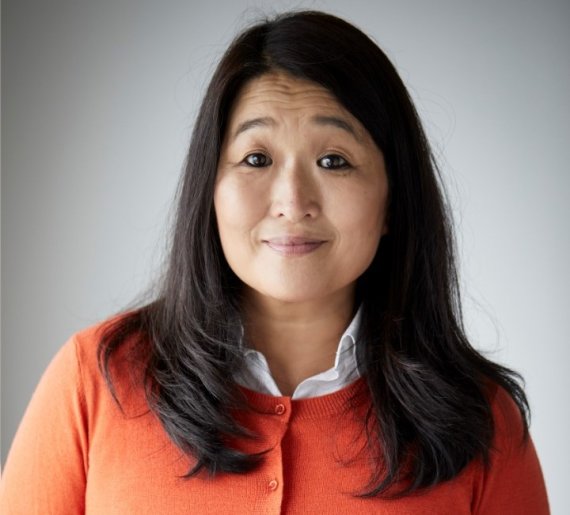 My name is Ulrika Björk. I am CEO of the Polygiene Group, which includes the Scandinavian ingredient brand Polygiene, founded in 2006. Polygiene is not only the market leader in Stays Fresh technologies with anti-odour, anti-bacterial and protective functions – since our foundation we see ourselves as an important cornerstone on the way to a more sustainable approach to nature: with concrete solutions to extend the lifespan of garments and products and minimise their footprint during their "lifetime".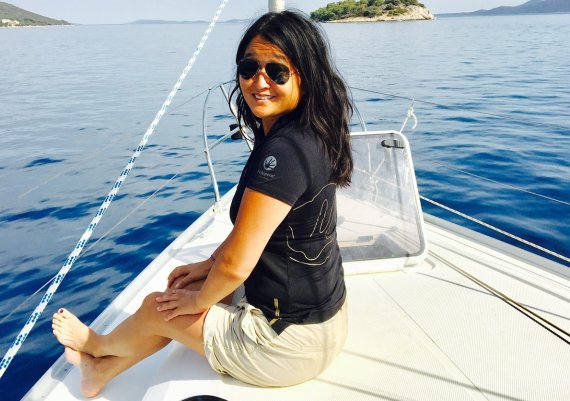 We all need to change our perception of products: away from fast consumables – and towards sustainable, durable consumer goods. That is our mission and also the reason why we are constantly researching for further technological innovations to enable a more mindful life in interaction with nature. In order to be able to implement this fully, we need the awareness and active participation of the consumer.
With its CO2 emissions alone, the textile industry has a higher impact than global air and sea traffic together. It is clear: this has to change quickly. And it is also clear that, according to the GHG-protocol, brands are responsible for the entire cycle of clothing, including the use of sold products. And there is a lot of potential for consumers to act in a more environmentally friendly way. According to the McKinsey study "Fashion on Climate", 18 % of the potential to save CO2-emission in the textile industry is with the consumer. It is important to be aware of that potential and be conscious of how you consume, how much you buy and how you take care of the clothes, while you have them.
In this sense, my major challenge as a CEO is to educate the end consumers on their way to a more mindful living. Our technologies are invisible for the eye and therefore the communication around their function and benefits are key. If we can bring the message through – in cooperation with all our partners - and raise awareness to create more conscious consumers, we could significantly reduce the ecological footprint of clothing and products.
More about Polygiene's Stays Fresh technology:
Before we get the chance to show "why" and "how" to save environmental resources, people need to see a personal need and interest, to listen. Luckily it is obvious that consumers are starting to change their consumption behaviour and today have higher ambitions to live a more sustainable life.
In this respect, Covid has had a positive effect: people have spent more time in nature due to the pandemic and its restrictions, and lots of us have found a strong connection to nature again as a result. That has sharpened the focus of individuals on the important megatrend sustainability and thus, the willingness to act environmentally friendly.
And there could be a further enforcement of that, since we have water shortages and also enhanced prices for electricity and gas now. In Sweden, electricity prices have nearly doubled during some periods, and in other countries we are facing similar situations. This could cause an extra push that leads people to change their behaviour.
In my view, these are positive signs that consumers are ready to change their habits. However, I still sometimes hear from the industry that our technologies sound exciting - but there are still doubts if they really can influence the consumer's behaviour in a positive way.
Of course, it is a big challenge for us as an ingredient brand to make the added sustainability value of our technology "visible" and bring the functional and sustainable messages directly to the consumer – but it is so important! That is why I never tire of talking about it – and the challenges we all are facing as consumers: To change our attitude to clothing, in order to make us all contribute to a more sustainable approach to clothes.
For this reason, we also have strengthened our marketing and communication team to twelve people, we continue to build strong alliances with our international partner-brands and invest in direct consumer communication, as well.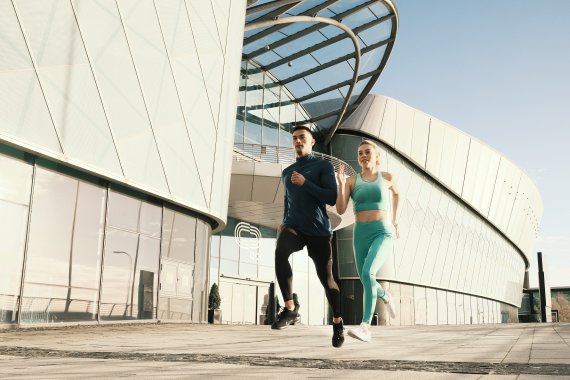 When you look at how often you wash…it is difficult to really measure that, especially as there is no personal means of comparison. But you can easily measure if you wear something twice instead of once, before you launder it. In that sense it is a change of behaviour if you "train" to wear your T-shirt 2-3 times before you wash it. That leads us to a change of behaviour and will save washes – and most importantly, prolong the lifetime of a garment.
In fact, we wash too often. And according to numerous studies, the amount of wash cycle has unfortunately increased over the years. Cleanliness is a learned behaviour, but we must try to find a good balance between hygiene and sustainability. One reason for the unnecessary wash cycles: clean clothes are supposed to support a confident appearance. In one of our studies 90% of the respondents said that the smell of their clothes can ruin their self-confidence. So, it's not surprising, that 1/3 discard their clothes too early because of unpleasant smell. With our technologies, consumers can avoid this in most cases. 
Basically, we should always ask ourselves whether we really need to wash a textile: if the piece of clothing is not visibly soiled, it is often enough to air it, rather than washing it. When we wash, the machine should be fully loaded. On the same note, we will also save energy if we wash at the lowest possible water temperature.
If we manage to save just one wash load per week, we will save 45-120 liters of water - depending on the age of the washing machine and the wash cycle. This makes an average of around 4.000 litres of water/household, i.e. 26 bathtubs full of water, per year.  With 5.97 million private households in Sweden we have the potential of saving 23.88 billion litres of water per year only by skipping one washload per week. What a number, and what a power we have!
Every time synthetic clothing is washed, harmful microfibers are washed out of the clothing. According to an extrapolation of a study by the International Union for Conservation of Nature, 35% of the microplastics in the ocean come from the fibre abrasion of synthetic textiles during washing. Every wash cycle saved helps here, too. And what's more, less washing also means less detergent going into the water. And of course, washing less also means we use less energy. So, washing less not only saves us valuable time, but also benefits our wallets.
The best thing we can do for the environment: Keep products in use longer - therefore the first step is to buy fewer products but of better quality. Buy love-pieces instead of fast fashion.
And then, the main part that has an impact on the durability of a garment, is the washing and drying. With every wash, parts of the fibres can break off, textiles get thinner, fibres lose strength. The same applies to colours: they become paler because the dye is gradually washed out. It is not for nothing that the durability or wear of clothing is tested in the industry by repeated washing cycles. 
So again, a main factor is the washing. An example: If a person that exercises 2 times/week and washes after each time (which 70% still do), would instead wash once a week (or after every second use), and wouldn't tumble try, it would enhance the lifetime of the athletic apparel up to 20-40%. And when doubling the lifetime of a garment, its carbon footprint is in principle halved (49%). And extending the life of a piece of clothing by a further 9 months, carbon, waste and water footprints would be reduced by around 20-30% each. Impressive numbers, isn't it?
And then, when you are ready with your clothes– for whatever reason…do you let it sit in your closet unused, just throw it away or do you prolong the life-time of the garment, give it a second life and circle it back on the second-hand-market?
In that case it is important that the clothes will be refreshed – as that is the biggest hurdle if you want to buy second hand today. We want and can contribute to this with our technologies.
One example is the pilot project we implemented with the Italian denim brand Diesel: In November 2021, the brand launched a new initiative to prolong the life of its products. Clothes worn by consumers could be dropped off at selected stores and were then reconditioned and returned to the market as Diesel SECOND HAND. The reprocessing included cleaning, minor repairs and rebranding, which included adding the "SECOND HAND" logo to each denim. In the final step, each garment was also treated with Polygiene OdorCrunch™ and Polygiene ViralOff™ technologies. This gave the denim antimicrobial, anti-odor and garment-protective properties, keeping the products fresher and more hygienic for longer. As a result, they also need to be washed less often, which in turn further extends the life of these jeans.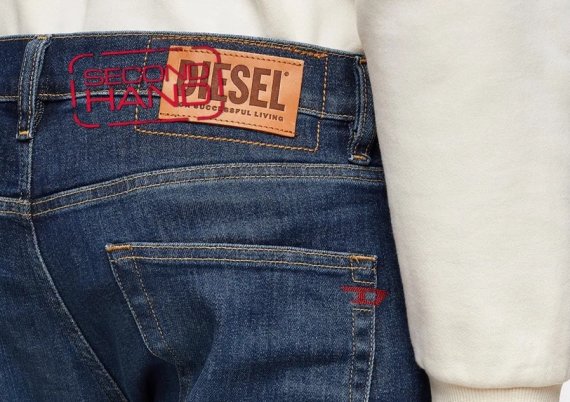 Thanks to this and similar initiatives which put great products on the second-hand market, the circular fashion market is growing – and the association with dusty, musty second-hand goods a part of the past. In addition, today second-hand goods are more easily, systematically, and quickly accessible via online services and portals, also thanks to the megatrend digitalization. So here shoppers will find a real alternative to fast fashion that is good for the planet, and the wallet. No wonder, then, that the market for second-hand clothing is expected to grow to almost twice the size of the fast fashion segment by 2029, according to the ThredUp Resale Report 2021.
In this case, I want to encourage all brands to dive deeper into giving products a second life. As an ingredient brand we do have experiences in different industries that we can contribute with, and we are more than open to share our technical know-how and background. Let's put our heads together as an industry and take on the challenge to grow further second-hand initiatives in an efficient, eco-friendly manner - because sharing experiences can only enrich our common goal.
I think whenever you tackle something major, it's important to find like-minded people - and to inspire, encourage and push each other on your way forward. We also do this as colleagues among ourselves in the company: each of us is encouraged to use resources such as electricity and energy sparingly in our office - creativity also plays a major role here. Just as we all consider whether travel is necessary and, if so, whether we can use alternative, more environmentally friendly means of transport instead of air travels. We also use joint activities to make a contribution. For example, we regularly go plogging, which is a combination of jogging and collecting trash. Because even small things and details contribute to the big goal of a more mindful living. We should never forget that.