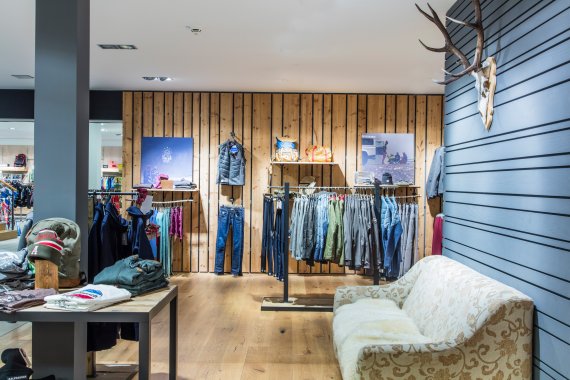 ISPO.com: Mr. Stolzenberger, among mountaineers Bergzeit is well known. What do very few people know about the company?
Martin Stolzenberger: That Bergzeit actually started 20 years ago as a tour portal and not as an online shop. This means that we were already at the forefront at that time and offered GPS tours, test reports etc. We now have a network of more than hundred bloggers and authors who support us in expanding our 360-degree strategy.
Bergzeit is celebrating its 20th anniversary. What was the best business decision in recent years?
It's hard for me to name just one decision! In my opinion, the most important thing was the following: When Bergzeit was purchased in 2012, the management decided that Bergzeit could continue to develop independently.
This was an important prerequisite for the continued success of Bergzeit. This was the only way we could position ourselves at the top of the market and present the topic of mountain sports at 360 degrees - i.e. with shop, magazine and experience.
Which decision proved to be wrong in retrospect?
We have noticed that it makes no sense for us to run online shops for brands. But we recognized this as early as 2016 and stopped doing so. At that time this was interesting for some brands because they did not want to do their own B2C business. But the focus is simply too different.
Brands are repeatedly accused of becoming dealers themselves, whether stationary or online. What do you think about brands that run their own online shop?
I don't see any alternative to that, so we never fought it like other dealers did. On the contrary, I even see an advantage in this: brands with their own e-commerce expertise know how it works. This creates eye level.
But the crucial question is, how does the brand appear on the Internet? The easiest way to sell online is the price. The industry has many advantages due to its higher margins. But I am convinced that many brands act very cautiously here.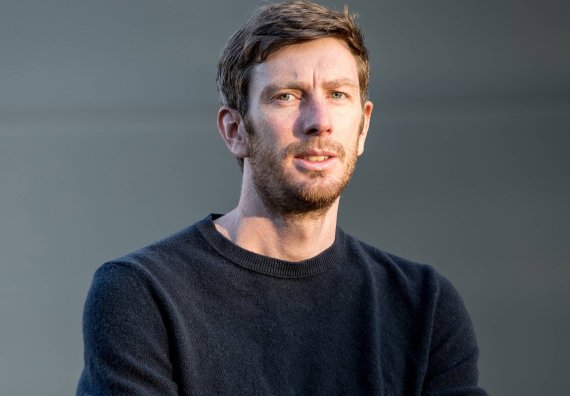 You not only want to sell products, but also experiences, and become the central point of contact for mountaineers. How is the experience business developing?
That's very well received. We are right on schedule here and the feedback from the participants is positive. We introduced this area at the end of 2018 and the task now facing us is to turn it into a scalable business model that can also be internationalized. We will also increasingly enter into local cooperations with tour operators here.
How do you intend to develop Bergzeit further?
We are in the incredibly happy situation that we have many new ideas. Of course, we will see the biggest development in the online shop and there, for example, the better link between shop, magazine and experience. More personalization is also an important topic. We are working on many details and new solutions for more service and consulting - this is where we see our core competence.
Many retailers are currently testing marketplace models as an extension of their business model. Is that an issue for you, too?
I'm beeing asked this question three times a week at the moment! Of course we think about it, but at the moment we see no reason for it and have no such plans.
Why won't you?
We currently have no sales problems and are growing at the desired rate. We don't have to grow the hell out of this. Therefore, there is no reason to introduce a business model with which we earn less than with traditional trade. That's one thing. The other one: The industry isn't ready yet. Very few of our suppliers are already in a position to connect to a marketplace. That's yet to come.
Where do many suppliers still have some catching up to do?
For example, in data transmission, which is extremely lagging behind. Not only with regard to the quality of the data, but also when they are made available. Fashion is much further along in this respect.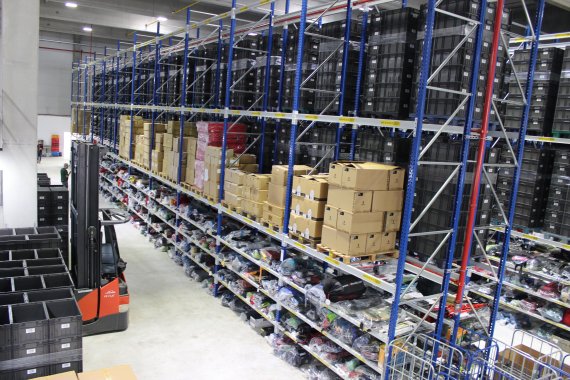 What challenges do you see in online trading today?
First and foremost, I see the lack of specialists. Although there are many tech companies in the greater Munich area, the salary level is correspondingly high. At the same time, standards in technology and logistics are rising, and with them the expectations of customers. This means that investment must be continuous, and the investments are immense.
That's why - compared to 15 years ago - there are only so few shops left. You have to be constantly clever in deciding which tasks to outsource and what to develop yourself. Our own logistics centre was definitely a decisive step for us. Especially in logistics, I see many opportunities for new cooperations with our suppliers in the long term.
Online players are currently interested in stationary shops. Bergzeit already has two branches. Are there more planned?
We're working on it, but there are no plans for new stores. Our focus is really on the online business.
Currently, many stationary retailers are trying to integrate online tools on the floor. What tools do you use? How do offline and online go together?
The two stores are functioning very well and are growing very satisfactorily, contrary to the general trend. We do a frequency measurement in the store, the stores are too small for a running analysis. But we have always had a very lively exchange between online shops and stationary shops, for example with regard to trends, content and customer care. We also host many events on the site that are announced online, which contributes a lot to growth.
In addition, our staff has always been very willing to use digital tools on the shop floor, such as access to the online shop, which of course has many more products in stock than the shop. It would be helpful to have a digital price label, because we have to change the prices more often online. At present, however, the investment is still too high for the relatively low share of sales accounted for by the stores.
Another view, please: What e-commerce trends do you see for the next few years?
It is clear that the channel shift will continue from stationary to online. At least I can't see any sign that that's gonna change. In addition, I see three major trends: first, the platform economy with the resulting new cooperations and the change in classic supplier relationships.
Second, personalization in combination with artificial intelligence. We will be able to understand the consumer more and more precisely in the future. The market here is currently very dynamic.
Third: It will be exciting to see how the subject of selling prices develops. Bergzeit is a premium retailer, we depend on stable prices and strong brands. Unfortunately, the legal situation is such that it is becoming increasingly difficult for brands to defend themselves against black sheep and Amazon. Due to the rapid development of marketplaces, the market becomes even more confusing and it is difficult to understand where goods come from.
Revenue 2018: 66 million euros, growth of over 20 percent
Employees: 260
Customer base: 365,000 in 2018
Goods online: 40,000 goods, 500 brands
Shipping: worldwide, focus on DACH region