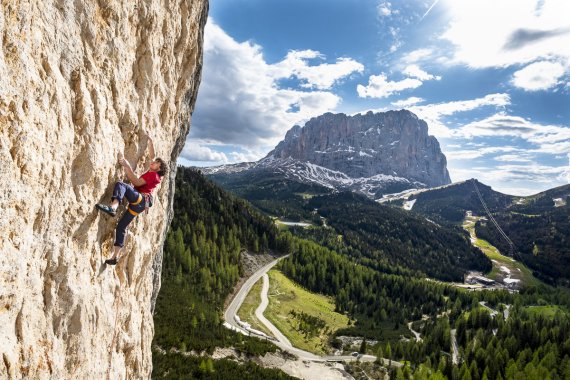 With this study, Vertical-Life has developed a comprehensive understanding of climbing preferences, consumption and demographics of climbers over the past months and is now pleased to share its findings - hoping that the insights will help the industry make a fresh start.
A total of more than 13,000 climbers from over 100 countries took part in the study, so that the research team led by sports sociologist and route designer Dr. Olivier Aubel was able to collect comprehensive results on climbers from all walks of life. Each respondent answered a series of questions on six topics:
Sociodemography

Climbing Interests

Travel behaviour

Media use

Values and ethics

purchasing behaviour and brand preferences
The typical climber is middle-aged and predominantly male. Climbers are also part of a closely knit community and are often introduced to the sport by family and friends. The climbing scene is also developing an increasingly competitive spirit and many climbers participate in local events and professional competitions. The climber is incredibly dedicated and enjoys taking the sport on trips around the world.
Climbers are passionate and dedicated athletes (but we already knew that).

Climbing is not just a sport, but a lifestyle that is anchored in the basic values of the individual. Climbers dedicate a considerable amount of their time, money and energy to the sport, in figures this amounts to an average of €1,256 spent annually on climbing-related expenses. Whether on a climbing rock, indoors or on the way to an exotic climbing destination, climbers are simply happy to climb.

There is no such thing as pure outdoor climbing.

Much to his surprise, the team discovered that there is basically no climber who climbs exclusively outdoors. Almost every climber reported that they use a climbing hall to a certain extent, even if only as a training site, if circumstances do not allow the preferred outdoor alternative.

The imbalance between men and women persists... but not for long.

The sex of the younger generation of climbers is much more balanced than that of the older generations. This trend will continue to close the gap and we will see significantly more women in sport in the future than in the past.

Mountaineers have travel fever.

Climbers not only invest in climbing projects on the local rock, but are also very keen on discovery and always planning their next climbing trip. Some of the most sought-after destinations? You guessed right... Fontainebleau, Yosemite and Frankenjura. Although there are endless other destinations to explore.
The climbing community consists of six main target groups. For the very first time, the main consumer segments of the international climbing industry have been researched and defined, each with their own unique behaviors, interests and beliefs.
"Beginner Gym Climbers"

are the new generation of climbers. Being new to the sport and almost exclusively indoor, they still have to find themselves as climbers, but they will certainly grow in their ability and passion for the sport over time.

"Recreational Climbers"

have gained enough experience indoors and are doing their first rock climbing. They gain experience, improve their technique and are no longer beginners.

"Hardcore Boulderer"

are exactly what they sound like. This group climbs quite difficult routes, but they stick almost exclusively to the bouldering scene. "Train indoors and perform on the rock" is the motto.

"Ambitious Generalists"

want to try everything. They are all-round adventurers and outdoor enthusiasts. They have a passion for all outdoor activities and especially for climbing experiences.

"Alpinists"

live for the mountains. They are among the most experienced climbers and mountaineers of all and pursue less a performance goal than the goal of experiencing adventures in the great outdoors.

The

"Climbing Elite"

is out for gold. They climb the hardest, train the hardest and are out to make climbing history.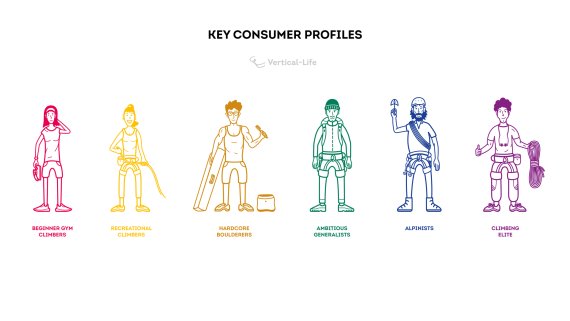 The here shown Results are an excerpt from the full study report. To obtain more detailed data such as interests, purchasing behaviour, brand preferences and media usage, please contact survey@vertical-life.info.
Vertical-Life is the world's largest climbing network, connecting over 3 million climbers around the globe. With the Vertical-Life app and the 8a.nu platform they connect thousands of climbers on digital channels every day. They also offer comprehensive software solutions for local bolters and developers, climbing gyms, the IFSC and home training. Brands can reach the vertical life community through both standard and innovative engagement tools - including banners, challenges and climbing gym collaborations.