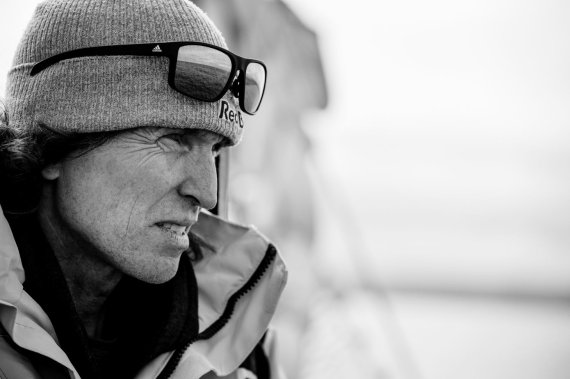 What do you do as a professional climber when halls are closed, many climbing areas are shut and travel abroad is not possible? The extreme mountaineer Stefan Glowacz tries to make the best out of the current corona crisis. With his contribution to the #sportstays campaign of the VDS, he appealed to the cohesion in the sports community right at the beginning of the crisis and called for support of the sports retail trade. Now the shops are allowed to open again, but the possibilities for climbing sports are still very limited. As founder and advisor of the climbing sports brand Red Chili Climbing, which now belongs to the climbing sports company Edelrid, Glowacz is watching the effects on the industry very closely. ISPO.com asked him how he, as an athlete, is dealing with the situation and how Red Chili can react to the crisis.
ISPO.com: #Sportstays - what makes you so sure when motivators like the Olympics or football championships are cancelled for an unforeseeable period of time?
Stefan Glowacz: We need sport! This does not only apply to children who have a natural urge to move. Movement is fundamental for all age groups, population and income classes. In my opinion, major events have nothing to do with sport. That is armchair sport. Of course I am also enthusiastic about the Olympics and a football fan, but for me, such major events are first and foremost a big show and a form of entertainment. The biggest motivation to do sports comes from the personal environment, because sports is usually not a one-man show, but takes place in a group and is therefore more fun. Many people are now missing this aspect, and that is why I am sure that we will continue to have a great need for sport after the crisis.
What are you doing these days? How do you keep yourself fit?
As a professional athlete, you have a completely different motivation to do sports, not only because it's our job and we therefore need a professional attitude. We have sporting goals that we absolutely want to achieve, that we work towards and that motivates us to keep up the hard training. Discipline is extremely important. I get up at half past six every day and my first training session starts at eight o'clock at the latest. But: I am very careful. At the moment I train at home a lot. Fortunately I have my own training room. Of course, I don't want to get into the situation of having to use medical resources that are more needed elsewhere. Just can't work in the home office. That's why I'm often out and about on my racing bike, climbing in nature is also elementary for me. I do it very carefully, as I can take responsibility for it. I can't barricade myself in the training room until the authorities say you're allowed out again.
You are usually traveling a lot. How did the crisis interfere with your plans?
I usually follow the good weather, now I'd actually be in France. In February, we had to postpone a major project involving film documentation in China until next year. We had already organized everything, booked the flights, obtained the permits, which is not easy in China. Now everything had to be put on hold.
Would you rather be on an expedition these days or would you rather be here?
I'm quite happy to be at home with my family now. Here I can train without any problems and also continue my business, especially the lectures, which I can now continue via live stream. Of course it works better from here than from Greenland. But no matter where I would have been, with a little creativity I would have come back in any case, at least at the beginning of the crisis.
We hear a lot about the problems of industry and trade. How are the professional athletes doing who cannot compete now and have to fear for their sponsorship contracts?
I can only speak for myself, and from what I hear: the contracts are not yet being questioned and positions are not being put up for discussion. These are employment contracts. They are not large sums of money anyway. Outdoor sports are not about millions like football. But of course, it depends on how long the crisis will last and how the companies are doing. We are linked to marketing and in future, the companies will probably be looking at where savings can be made. But I have great partners, and like them, I assume that people will soon be able and willing to clear their heads and practice their sport again.
As the founder of Red Chili, you also know industry and trade very well. What is the current situation at Red Chili?
We could start right away, we have the goods from Asia in stock and are 100 percent ready for delivery. When the retail sector reopens, the business will come back. But it has to go hand in hand with the opportunity to practice the sport. Many areas are closed. In particular the climbing gyms are still shut. For brands with a focus on climbing, this is the worst possible condition. We got off to a great start in the new year and exceeded our forecast. This is the worst thing that could happen to us now.
How do you proceed now? How do you react to the problems of the dealers?
You have to coordinate individually with the dealer. Of course, there are retailers who are now standing with their backs to the wall, who are already weakened from the winter and are now being pushed underwater even more. So it makes no sense to overwhelm the retailers with even more goods. Now talks must be held to find the best possible results for both parties. We are all in the same boat. Our interests are also those of the traders.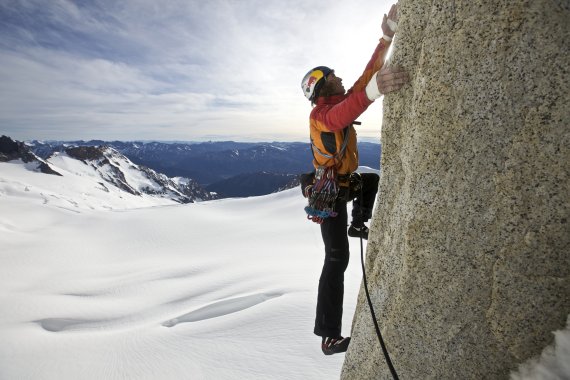 It is now being discussed whether it makes sense in the future, as in fashion, to have ever faster collection cycles so that the customer can always find new products in the store. How do you see this?
Fortunately, climbing shoes are not seasonal items. Most people don't even want anything to be changed on their shoes. Just changing the colour is enough to make people scream. That's why we don't need two collections a year, not even when it comes to clothing - that too is a year-round collection. That's an advantage in the current situation because it gives you a certain amount of leeway in relation to the retailer. The next collection doesn't just roll towards us.
What would you like to see as a learning from the crisis?
That is certainly extremely individual. None of us have ever had a house arrest situation like this. I live at the Starnberger See, in the most beautiful nature, can get on my bike right outside my front door and be in the mountains in half an hour. That's why my life hasn't changed that much at all - apart from the travel restrictions. Our attitude to global mobility is being put to the test. We have learned that we no longer have to drive everywhere, that digital tools are also a good way to communicate. And why do we always have to fly halfway around the world for distraction? We may now discover that it is also beautiful here. Before we didn't have to think about it. We simply did not realize what we were doing to our environment with it.