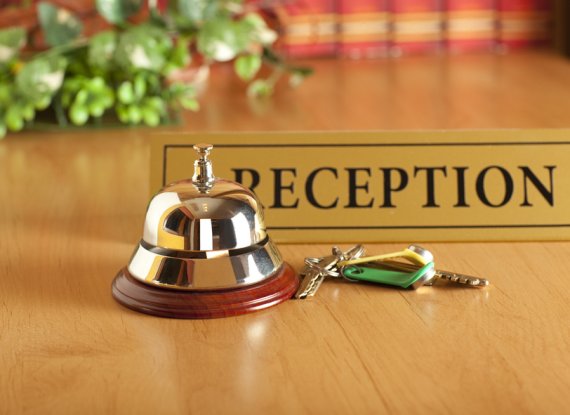 Conrad Mayer is chairman of the Bavarian Association of Hotels and Restaurants. The Munich-based hotelier (Conrad-Hotel de Ville) represents around 1200 members from the hotel and food service industries in the German Hotel and Catering Association's Bavarian chapter. Mayer, who has a degree in business, explains in an interview with ISPO.com how and where ISPO Munich guests can still get an affordable room – and why Munich is relatively cheaper for guests and trade fair visitors than other major cities like Hamburg and Berlin.
ISPO.com: Mr. Mayer, anyone who still hasn't booked a room for ISPO Munich from January 28-31 may be late to it. Too late?
Conrad Mayer: No, most definitely not. There are so many hotels in Munich that ISPO, with all due respect for a trade fair that's so important for us, definitely isn't big enough to occupy all the beds in the city. So no need to panic. You can always still find an affordable room. Even on relatively short notice. Maybe not at the special discounted price anymore – but you can also always find a relatively cheap offer in the surrounding region, too. So anybody who still doesn't have anything booked yet doesn't need to worry.
The reports from some online portals read differently – the talk there is that there are hardly any rooms left  or that the prices have exploded.
Stories like that are  nonsense. By now, we in the city of Munich and its surrounding area currently have 87,000 hotel beds. In Manhattan, it's approximately 71,000. Thus, we in Munich and the metro area have a capacity of 16,000 more beds than Manhattan, which can probably be considered the first stop in the tourism sector. Once again: Munich has more hotel beds than Manhattan!
How did that evolve?
Looking back over the past ten years, we can see a growth n hotel beds of over 60 percent. On average, that's been a good 2400 additional beds each year, with even 3600 additional beds in the past two years each. That means that the surplus of hotel beds is getting bigger all the time. We are thus optimally equipped for Munich's trade fairs. Things will be a bit more difficult for Bauma (editor's note: global trade fair for construction machinery), but even then we won't have full utilization like we used to in times past – because we do have more and more beds here in Munich.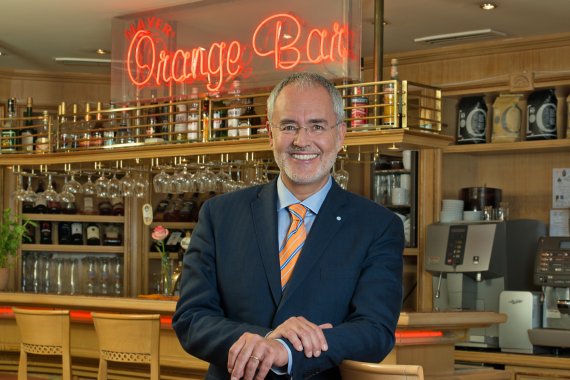 What does that mean for price structures? Specifically now, during ISPO Munich?
Due to the fact that our bed capacity isn't being fully utilized, major trade fairs don't increase the prices as much as they do in other cities with fewer beds. Naturally the price will go up, but in all honesty: I'm sick of hearing about these constant price comparisons and these headlines about comparison portals like Check24 that delivers and reprints them all. That isn't reputable.
You'll have to explain.
If they claim that the price for ISPO Munich is rising by xy percent, I have to question the level we're starting from. ISPO Munich is the first trade fair of the year. Everything up until that point is the absolute off season, no events or other tourism highlights. So the prices in January are at rock bottom. That means we have a very low amount as a starting position for this price comparison. And then comes ISPO and of course prices are going to go up, that's totally normal for supply and rising demand. You can get a 200 or even 300 percent increase from naive miscalculations  like that – if you're going from 60 to 120 or 180 euros. People who pay 200 euros for a single room with a breakfast buffet in a good location during a trade fair shouldn't complain. That's still at the level where I say, 'Okay, that's what I need to invest in a major, international city with the corresponding demand.'
Especially because prices do vary – even within trade fair periods.
Correct. The Munich hotel industry doesn't have constant year-round rates anymore, just like any other major city. It's like in the stock market: Hotel prices are exchange prices. And the exchange price goes up and down not just every day, but every hour. You have to keep that in mind during these strange comparisons. I could always take two time periods as examples and arbitrarily compare them. But I can also always show you the opposite. Let me explain: What these comparison portals are claiming is arbitrary and thus not reputable.
Where is Munich situated compared to other German cities in terms of hotel prices?
On average when it comes to price levels in Germany, more in the middle compared to Berlin, Frankfurt, Hamburg, and so on. Admittedly, there are a couple of peak seasons in Munich, like Oktoberfest of course. But there are also phases where there's less demand and the enormous hotel capacities aren't fully utilized. So Munich is in a good middle range when it comes to hotel room prices.
Let's compare that with other major Germany cities that have a higher profit margin.
Take Hamburg. That is a larger city than Munich – with fewer hotels. They also have a growing tourism industry there, currently through the Elbphilharmonie concert hall. The hotels there have much stronger profits than in Munich, because they have a shortfall in hotel rooms compared to Munich's surplus. They have greater demand and fewer supply. From my point of view, our colleagues in Hamburg currently have it better than we do in Munich.
This is now the view of the Bavarian Association of Hotels and Restaurants, which you speak for. Conversely, does this mean that Munich's trade fair visitors are literally in a more favorable situation?
Sure, if there were to be an ISPO in Hamburg with the same guest turnout the hotels there would fill up faster, making the prices for exhibitors and guests higher than in Munich. It's more distributed here with us.
As long as there are affordable alternatives.
That's exactly the point, though. We have those in Munich. We really do have an excellent short-range public transit system. You can find hotels connected to the MVV S-Bahn and subway systems at affordable prices and in all categories. And the star categories aren't automatically linked to the prices, which means you can get a four-star room in the west part of Munich at a relatively cheap price because the demand isn't as high there as it is in the east part of town during the trade fair. Then you just take the subway. If you can accept that, you can save a ton of money. But people who say they want to stay directly next door to the trade fair will always have to be prepared to pay a higher price.
So does that mean that the situation is distinctly more difficult for guests in smaller trade fair cities?
Sure, it can happen that there are only 20 or 30 hotels. And when they realize that they're going to fill up, they'll demand prices that are disproportionate. That can't and won't happen in Munich. In the end, as a trade fair guest, you'll pay more for a room of comparable or often even poorer quality in a smaller or mid-sized city than you will in Munich.
Once again in strong demand: Is this selection of affordable hotel rooms also available during trade fairs, even now just before ISPO  Munich?
Have a look at the relevant booking portals: The selection in Munich is really practically limitless in terms of categories, quality, and location, and thus ultimately in the associated price. If someone doesn't find an affordable room within your means out of 420 hotels and another 120 in the surrounding area, at a total of 87,000 beds – then I'm sorry, they're not acting very smart.
"If someone doesn't find an affordable room within your means out of 420 hotels and another 120 in the surrounding area, at a total of 87,000 beds – then I'm sorry, they're not acting very smart."
Conrad Mayer, Munich's German Hotel and Catering Association Head