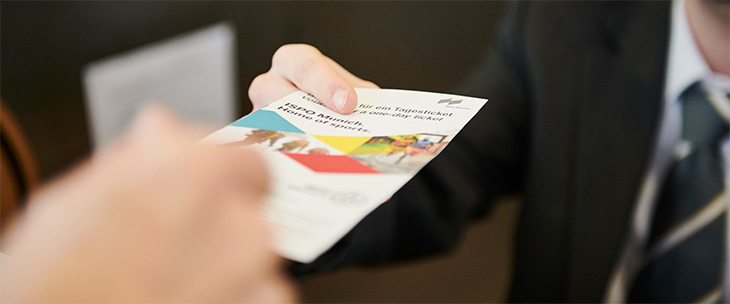 From February 1 to 5, 2021, ISPO Munich will take place exclusively online. With good preparation and our help, you will get the most out of your participation during these five days. On this page, we will soon publish 10 important tips and tricks to ensure that your participation in the event is a total success and that you can make the most of the time thanks to the short digital paths.
Use your time at ISPO Munich Online for specific questions about products, prices and shop support. You will find the exhibitors in the digital brandroom within the Expo area. This is where the brands have the opportunity to present their products, topics, values and visions in a comprehensive way.
In recent months, many people have found a new approach to sports and outdoor - even outside the industry. Use ISPO Munich Online to gain the latest status on the three focus topics. In advance, you can get a taste and insights here:
Health: What does society's new approach to sports and outdoor, consumers signify for the industry? Find out here interesting facts and trends in the field.
Creativity & digitalization: New solutions are more important than ever! Ingenious ideas and news from this subject can also be found here.
Sustainability: In addition to the status quo of the industry in terms of responsible trade, the focus is particularly on the topics of cooperations and creations. Articles on the topic of sustainability can be found here.
Which seminars, training sessions and programs are you interested in? It is best to make your own list in advance, which conference and which lecture matches your interest and when it will take place. They will be soon published at this point.
About all events and the program in generel we keep you informed with our ISPO Newsletter
In the specialised digital exhibition and networking areas, you can find out more about selected top themes relating to sport, fashion and lifestyle with a daily programme of events, curated for and by industry experts.
All the most important news of the global sports industry with editorials, reports, interviews and expert contributions can be found all year round at ISPO.com. We provide comprehensive information, are close to the industry and yet report neutrally. We provide orientation on trends and products, stay tuned.