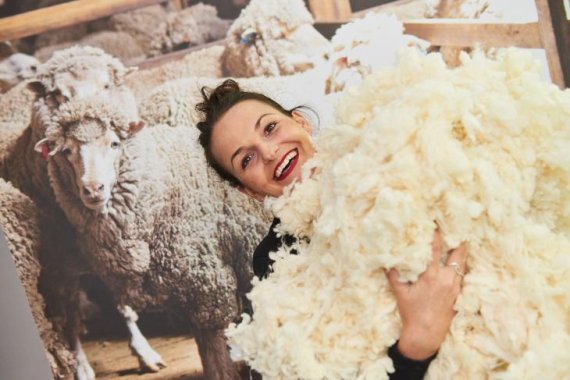 A new day and new fortune at ISPO Munich 2018: Today I'm heading into Halls B2 to B6; I want to visit the hall block that was restructured this year, which has the slogan 'Snowsports.' For the first time ever, skis and snowboards, together with all the other winter sports and related topics, will be accommodated under one "common roof. Blue is the color of the hall signage, which I'm following – how fitting.
Outside, hammocks dangle in the sun, inside, polished edges sparkle. That's how I imagined to enter the world of snowsports on this spring-like day, but for the time being I'm being led into other tracks. When entering Hall B2, the winter sports world first of all presents itself quite matt: there are no edges here (yet), but what I fall in love with at first go: Wool!
Like many people, I love sheep, and in the "Woolstreet" area it's all about the manufacturers of this natural product. Merino is a trend that has not only been clear since this winter, but natural fibers are also increasingly being used in more and more other sectors of the sports industry. I dig through buckets of untreated wool and learn something about the processing to flow and yarn and the many positive properties of real sheep's wool - with the one or other aha-effect: That's where my ski underwear comes from!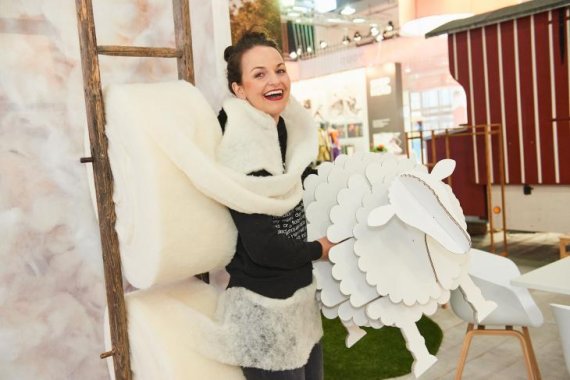 Wool isn't just sustainable, if properly processed it's also very pleasant to wear, breathable, and highly tearproof. That's why more and more base layer manufacturers are replacing their high-tech functional fabrics back with fleece, or are at least weaving in a certain amount of it. And there are many base layer manufacturers at ISPO Munich this year!
At every corner there are mannequins in sheep's clothing in a wide variety of designs, colors, and cuts – Merino everywhere, a revolution of tradition, back to the roots, or a toast to love for the homeland. I feel right at home amidst the herd, but I want to keep going towards "true sports." It's a shame, though. I could have gotten used to my role as "Wolf of WOOLstreet."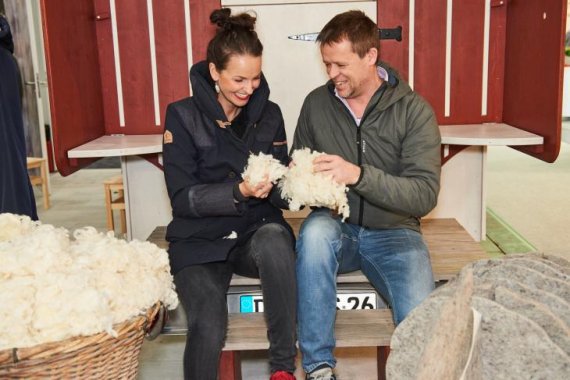 As the number of halls increases, so do the edges – and lots of them! In the initially impenetrable-looking jungle of skis, snowboards, and various other winter sports equipment, my gaze keeps catching on what makes my heart beat a bit faster every day: MOUNTAINS!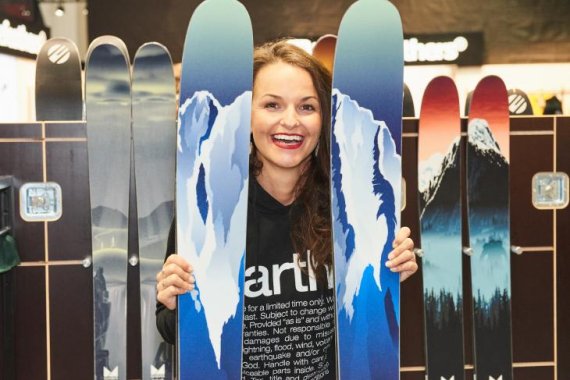 On top of all the super colorful, spacily designed boards, this year's hardwear showcases a remarkable amount of tradition and love for the homeland. On several snowboards and skis I see mountains, in all kinds of shapes and colors. Some hand-painted, individual pieces with a lot of love, some in futuristic design prints, which I only recognize at second glance that they're about mountains at all.
I particularly like the combination of mountains and wood: The wooden core of the skis/snowboards is sanded here and then, with just a clear varnish, printed or painted. So every snowboard is not only handmade under certain circumstances, but also optically a unique piece.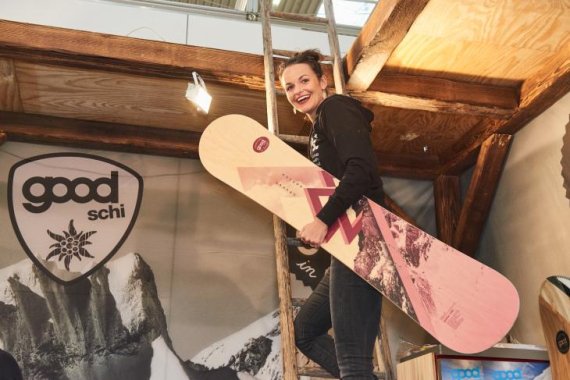 The mountains are joined by "the snow" – nature is a trend, not only in terms of the appearance of the equipment and the raw materials, but also in terms of apparel design. I discover gloves printed with snowflakes between gloves printed with mountains, at some booths even both together. In between again and again are some Merino models, often – what a coincidence – in ice crystalline design.
In addition to the usual varied color pathways, there are also several noticeably more daring prints in outerwear. Like mountains and snowflakes, how unexpected. In seventh (snowflake) heaven, I float through the halls seeing more and more products that are out of the ordinary, not just in design but also materials.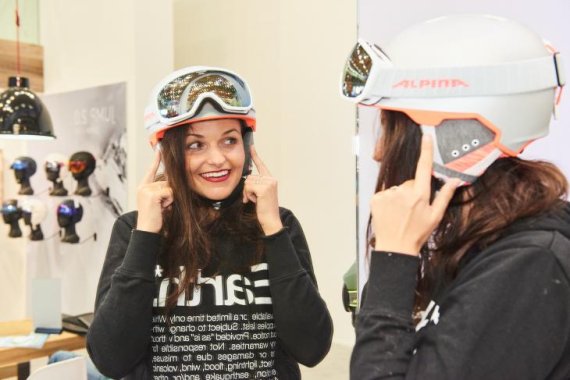 Ski helmets with elements made of jersey, tweed, or cord – oh yes, please! When the functionality and coloring are right, such unconventional materials are a fresh, cool add-on for often boring "commodities" that I can use to underline my own personality. Sporty folks will be up to their necks in jogging pants material, carbon for the style-conscious manager – and it looks pretty cool.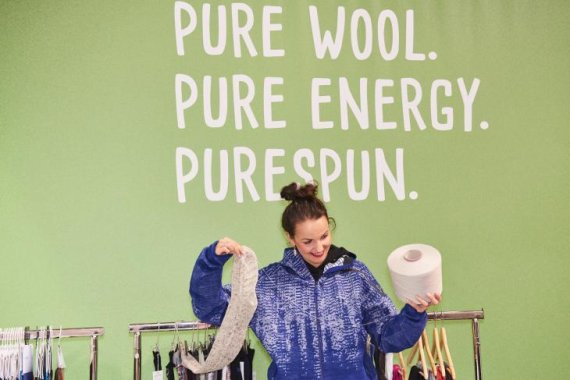 Upon leaving Hall B6, I have to shiver and look over my shoulder. A "snowsurf," a snowboard without binding and with keel, flashes towards me between the wings of the doors as if to say, "Hey, what about all the technical innovations?" Oh yeah, that was something... "Get lost in nature and you will find yourself," as the saying goes. I turn around completely and head back to Hall B6 - this time in search of technology.