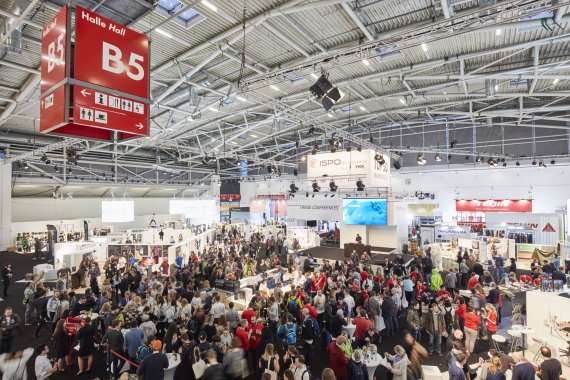 Guests at ISPO Munich 2018 can look forward to an optimized and modern hall concept that Messe München is using to respond to the exciting developments in the sports industry. Sixteen halls divided into eight segments – in an interview on ISPO.com, Markus Hefter, Exhibition Group Director ISPO Munich, explains the concept and what's happening in the fields of skiing, snowboarding, outdoor, urban, health & fitness.
ISPO.com: Mr. Hefter, what changes can the professional visitors at ISPO Munich expect from January 28-31?
Markus Hefter: In the aftermath of ISPO Munich 2017, we took a close look at the trade fair's existing segmentation and scrutinized it with the entire industry in several stages. To that end we evaluated a consumer study, pored over retailer catalogs, and polled how brands are segmented and how they define themselves.
In a months-long process, we created an optimized segmentation that can be experienced for the first time ISPO Munich 2018. What's exciting are the new subject areas that we also plan on depicting in the future: the urban sector and the new field of industry services, for example, where we plan on showing things like shopfitting alongside contemporary technologies in retail.
In addition, we've created fitting focus areas in each of the individual sectors that provide issue-specific content and are recognizable for guests in a uniform look & feel across the entire grounds. The wayfinding system for visitors was also improved: We managed to move into one broad, central aisle in several halls.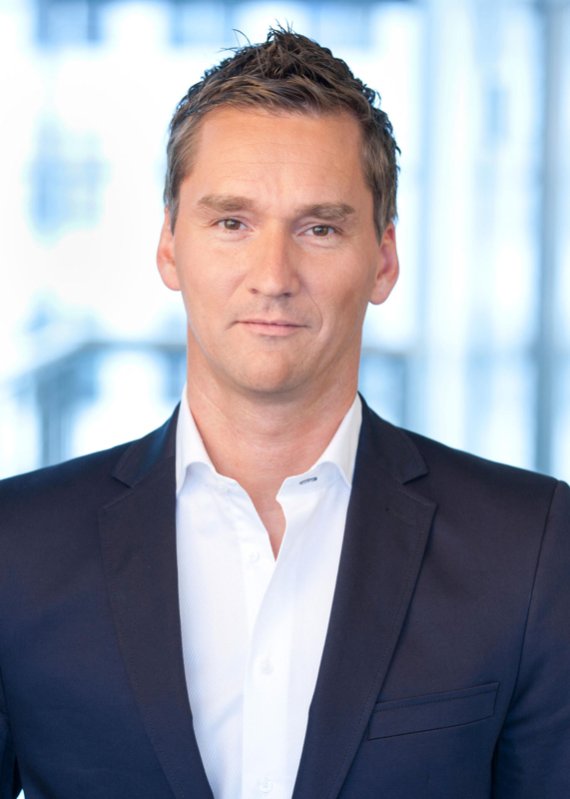 Skiing and snowboarding are united once again ISPO Munich 2018 – how did that come about, and what will you be showing in the snow sports segment?
Even in 2017, it was difficult for ski retailers to experience the industry's entire portfolio at ISPO Munich. Starting with ISPO Munich 2018, we'll be presenting the entire spectrum of accessories, from ski fashion to hardware, from B1 to B6. That give visitors a better overview, as well as making more efficient trade fair planning possible. In the redesigned focus area "Welcome to Snowsports" in Hall B4, visitors will experience highly relevant B2B information, the latest innovations and product trends, as well as best practice examples for successful shopfitting. Thus, we have the contentual core in the physical center of the hall, as well.
The subject of safety will always be a part of snow sports, too. How are you depicting snow & safety at ISPO Munich?
Safety on and off the slopes has become a core issue of the winter sports industry, and not just because helmets and goggles have long since become part of the standard equipment even for hobby athletes. A growing customer base is also enjoying special hardware like protectors, avalanche transceivers, avalanche backpacks with airbags, snow shovels, avalanche sounds, and even radio technology for emergencies. ISPO Munich is giving the topic of safety lots of attention with the Snow & Safety Platform. You can find that in Hall A3.
The outdoor segment was also further developed – "outside" sports will appear inn all of their facets, even water sports is a part of it now. A consequence of even the outdoor market beginning to change?
The outdoor world has become more multifaceted: Whereas in the past, things like alpine climbing, mountaineering, and ski touring were the focus of attention, today's desires and requirements for equipment and apparel have become more complex. 
The brands are gearing up for altered seasonal conditions – shorter winters and longer transition months. The result are new demands for products and different user behavior with the equipment. Over the course of the restructuring, we also finally brought together what belonged together in the outdoor sector and extended the outdoor segment with another hall. The focus area "Outdoor & Water Sports Village" in Hall A4 is the center of the new outdoor hall A4.
For some outdoor companies, urban is also a part of outdoor – at ISPO Munich, urban is its own segment. What are you showing there?
For us, urban is a very clear growth area. There's a lot of potential there for the future. The fashion trends of the future are emerging in the cities and metropolises – and not just at fashion shows, but long since also at public sports fields, on basketball courts, and in skate parks. The modern lifestyle doesn't just include a healthier, more athletic way of living. It also involves comfortable, lightweight, and functional clothing. We're putting the focus here in Hall B1 and Hall A5.
Health & fitness are and remain a classic – at ISPO Munich, too. What kind of developments will you be showing off in this segment?
There's no end to the fitness boom in sight. That can be seen not just in the record number of over ten million gym members in Germany, but also in the growing number of fitness and running groups that meet every day in public spaces in cities to train together. 
In Halls A5 and A6, exhibitors will be presenting the trends and innovations in subjects like body & mind, activewear, athleisure, and fitness equipment both big and small. We've also created a central meeting point with the focus areas Mobile Health & Fitness in Hall A5 and the Health & Fitness Area in Hall A6.
In the second part of the interview, you can read: ISPO Digitize, the ISPO Munich Sports Week, and everything on CSR at ISPO Munich