At ISPO we don't just give out awards, we get them! We are happy about a Fox Award in silver for ISPO.com..
According to the Fox Awards, the Silver Award confirms the outstanding performance of the submitted communication concept and a far above-average impact of the ISPO Group's online magazine, which is editorially managed by the content marketing agency sayang.gmbh.
"To be able to reach such an elusive target group internationally without loss of reach is already unique. We are delighted to have this confirmed from the outside," says Christoph Beaufils, who as Brand Strategist is also responsible for the digital magazine ISPO.com.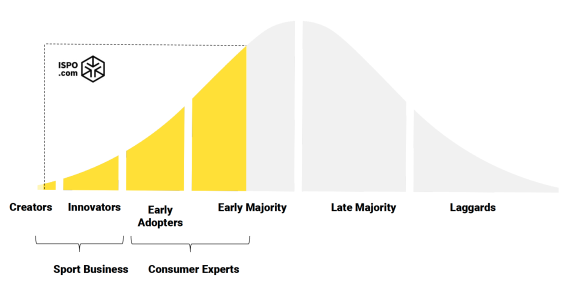 ISPO.com addresses international sports professionals and so-called consumer experts with high-quality, megatrend-oriented content and is the perfect communication platform for all brands that want to reach this unique target group. In addition to German, French and English, this has recently also been possible in Spanish. "By entering the second largest search engine market, we have not only increased visibility and reach, but also made ISPO.com even more efficient as a communication platform. The Fox Award proves how important and correct our focus on efficiency is," says a delighted Christoph Beaufils.
"Many content marketing projects receive awards because they are beautiful. In my personal experience, actual performance is rarely or superficially asked about," says Karsten Lohmeyer, Managing Director of sayang.gmbh and Chief Content Officer ISPO.com. "The entire team is all the more pleased that our efficiency approach has now been recognized with the Fox Award."
Would you like to benefit from this effectiveness with your brand? Then find out now about our advertising solutions, which are particularly efficient around ISPO Munich.
The most important award criterion of the Fox Awards is the effectiveness of solutions, specifically questions such as: Do messages reach the intended audiences? Are distribution channels and narratives appropriate for the target group? How strong is the impact? A suitable benchmark is therefore rather the industry. A total of 15 industries were in the competition.
ISPO.com was the sole winner in the "Services - Integrated Concepts" segment. A total of 298 solutions were submitted for the Fox Awards.
Unlike most competitions, categories - and thus channels such as print, online or moving images - do not play a major role in the Fox Awards. The Fox Awards are not a creative competition, but an efficiency competition.