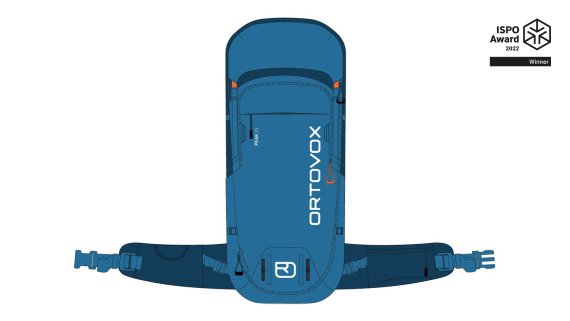 No peak too high, no trail too far: the Peak is a multifunctional high-altitude backpack from Ortovox for alpinists looking for a robust and versatile companion for all occasions. The wide, padded shoulder and hip straps and a close-fitting, full-contact back reinforced with metal struts as well as the unique Swisswool 3D Back System, distribute the load evenly and ensure high wearing comfort. Tobias Maletz, Product Manager Hardware at Ortovox explains: "With the new Peak series, we have succeeded for the first time in integrating wool on all contact surfaces of a technical mountain backpack. Its advantages are obvious: it can absorb its own weight in moisture many times without feeling wet and it is very breathable - providing the best wearing comfort. On the hip belt and shoulder straps alone, the contact area of the wool could be doubled. Our goal with the Swisswool 3D Back System was to set the standard for comfort without sacrificing function. The result is a technical mountain backpack that is extremely durable yet full of features."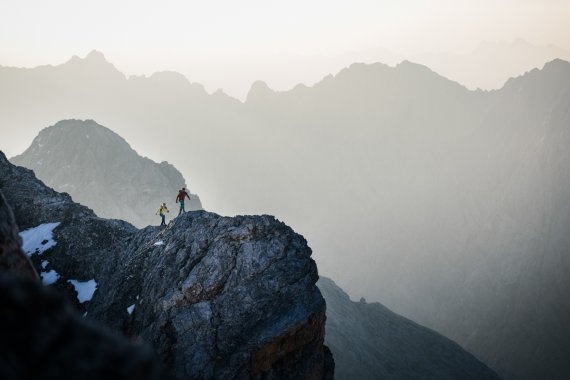 For optimal climate regulation on the contact surfaces, the back, shoulder straps, and hip belts are lined with Swisswool fleece. The moisture-regulating property of wool as a natural material is ideal for long days of high altitude touring, which bring a wide range of temperatures from the cold of an early morning start to the warmth of midday: Meanwhile, the wool ensures a pleasantly dry feeling under a wide range of conditions, as its hydrophilic properties allow it to absorb up to 30% of its own weight in moisture without feeling wet. In total, 80 percent of the back system is made from Swisswool. This wool is collected throughout the Swiss Alps in areas such as the Aletsch region that are also known for their great variety of mountaineering and high-altitude routes. So one or the other Peak 35 pack might travel through the same regions where the wool of its backpack is originally from. 
The Peak 35 also scores with a separate safety compartment, numerous attachment options for rope, ice axe, helmet, skis, snowboard, and poles, as well as a side crampon compartment with holes for meltwater to drain and to let the crampons air dry, that the jury particularly liked.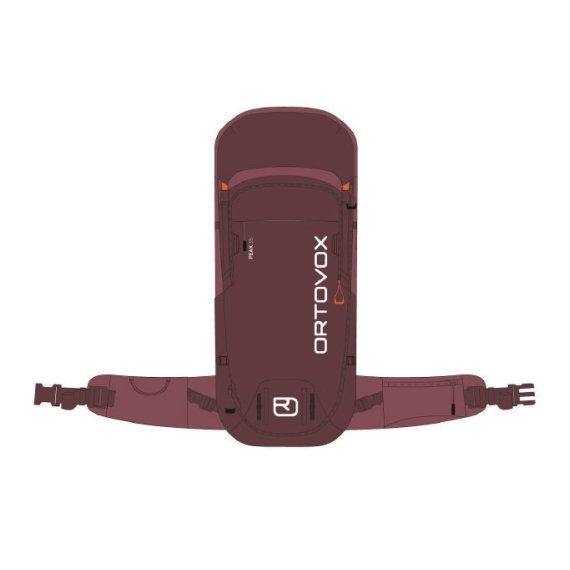 The whole Peak collection is also carbon neutral, is PFC free and made of regrowing as well as recycled materials. This means that the high-altitude touring backpacks fit right into a summer collection of the brand that is completely climate-neutral - a goal that Ortovox had set for 2024 and thus achieved a year earlier than planned. In the spirit of sustainability, the two main outer materials of the are made of 100% and 50% recycled polyamide, respectively, which makes the backpack extremely robust, resistant, and durable. Thus, the Peak brings great freedom to the mountain and is a reliable companion for any high-altitude tour. 
Ortovox Peak mountaineering backpacks comes in different sizes of 35, 45 and 55 liters catering to all different sorts and lengths of mountaineering adventures. Additionally the Ortovox Peak is also available in a shorter length for women or smaller mountaineers, so it also comes with 32, 42 and 52 l of storage volume. The Peak series will be available in different colour ways from Spring/Summer 2023. The Peak 35 comes in a dark blue as well as in a purple version. Depending on size, recommended retail prices start at 240 €.
"The Peak 35 appears at the first impression classic Ortovox, simply good. Sophisticated attachment systems, performance-oriented cut, therefore a great product. The devil here is in the details, and in this case the carrying system, which regulates moisture management through a high percentage of wool, which is known from clothing. For outdoor freaks a game-changer."
Dr. Monika Frenger, ISPO Award 2022 Jury Member Collaborators Club
Swisswool back system absorbs moisture without feeling wet

Great for wide temperature ranges

Wool is a sustainable choice as it grows back

Separate safety compartment and side crampon pocket

Multiple attachment options for gear
Product Specs:
Product range: 35l, 32S (short length), 45l (42S), 55l (52S)
Colours: purple, blue, black, red, green, gold - depending on sizes
Prize: 35/32S: 240,- or 45/42S: 250,- or 55/52S: 260,- 
Weight: 1500 g (1430 g) / 1580 g (1500 g) / 1630 g (1580 g)