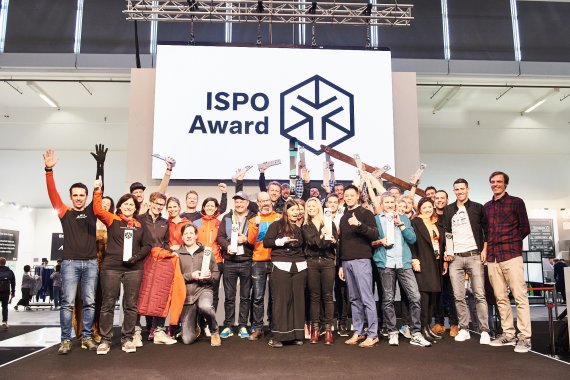 "At our jury meeting, we were very impressed by the many innovations we were allowed to test," said head of the jury Tom Wilson-North, who introduced the award ceremony. Once again, it has become clear that the winter sports industry is working with great passion on the further development of its products and solutions. I think some of the developments we see here will shape the future."
Skiing, functional clothing, backpacks, ski goggles, gloves, jackets and safety equipment - a total of 19 Gold Winners received their trophies and briefly presented their products on the ISPO Brandnew stage in the Snowsports segment.
Of course, the Product of the Year received special attention. Strictly speaking, it is not a product but a technology: The FUS3D TECHNOLOGY. In cooperation with CAPITA MFG, CIME INDUSTRIES has developed this patented solution to revolutionize the production of skis and snowboards.
How does it work? "The FUS3D technology uses a 3D printing technique called Fused Deposition Modeling to connect a recyclable thermoplastic side panel to the wood core" says the product description.
"Come by our booth 109 in hall B4 and we'll be happy to explain it in detail," says Antoine Postaire and laughs. The 34-year-old wood engineer from Lyon is the founder of CIME INDUSTRIES - and can hardly save himself from appointments. "I'm not surprised," says Chief Judge Tom Wilson-North." I think this technology is exciting for all manufacturers of skis and snowboards."
At the ISPO Award-Jurymeeting the jurors would have talked about whether a technology should become Product of the Year. But only briefly. Then they agreed: "Absolutely, man!" says Wilson-North, "this technology is a real game changer!"