ISPO.com: You joined Messe München in April 2022 as Category Manager for Outdoor and the Future Lab. How did that come about?
Veronika Gstöttl: I actually come from a completely different background. I grew up in a theater family, my parents are both actors. I grew up backstage, was there for the first time at the age of three. Later I studied journalism and worked as a cultural journalist in Hamburg and Munich. I did my master's in theater studies because I wanted to go in the direction of theater criticism. But then I realized that as a desk job, that wasn't my thing, but I definitely wanted to stay in the arts and culture field.
What happened next?
After my master's degree, I first went on a world tour, traveling for almost ten months through Southeast Asia, Bali and Borneo, Australia, New Zealand and India. I got stuck in Melbourne and worked for two years at a small city theater with wonderful people for a theater and film festival. Back in Germany, I stayed true to theater and did stage management and as a showcaller at Showpalast Munich. In the production team I developed and implemented new concepts.
How did you make the switch from theater to the show?
The operational side of things appealed to me much more, which is why I then switched to a creative event agency, where Messe München was also my key account for two years. From here, the change was quite easy because I already knew some of the ISPO team. That made it much easier for me to start as Category Manager in April this year.
What do you do now as a category manager at the trade show?
I approach the outdoor brands and associations, create a basis of trust and open communication. In the past few years, things have been crumbling at every turn with the Corona uncertainty. That's why it's important now that I actively speak up and, above all, listen. That is the basis for a successful new start for everyone after the pandemic.
What have you enjoyed most in your first few months at the show?
I really enjoy the community building. Getting to know the people behind the emails personally and being on site. You can just feel that everyone is up for a reunion again. You could already feel that at OutDoor by ISPO, when people who hadn't seen each other for three years hugged each other in the hall aisles. I particularly like these emotions and the appreciation people have for me as a contact person.
To what extent does outdoor play a role in your life outside of your job?
I wouldn't claim to be a super athlete. The main thing for me is to be outside! Even professionally, I try to hold meetings or conversations outside, for example during a nice walk.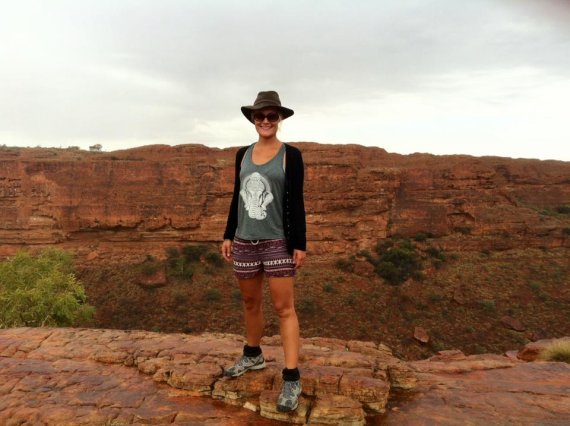 What topics are currently occupying the outdoor industry in these discussions?
Sustainability - especially the holistic view of sustainable business - is still the most important topic. It's no longer just about my product being environmentally compatible. It's about the entire value chain: Where do I or my suppliers within the supply chain get the materials? How does the material get to me? What are the working conditions like during local production?
To what extent will this also be reflected in the halls of ISPO Munich 2022?
Many exhibitors will present their Green Lines. In addition, there will once again be the Sustainability Hub. Exhibitors and others can buy stage time there to present their sustainability projects, for example. This is also possible in the Retail or Digitize areas. But we notice that the Sustainability Stage is most in demand because sustainability is currently the topic that people place the greatest value on. You can tell that brands are taking this social pressure very seriously.
In addition to the outdoor area, you are also responsible for the Future Lab at ISPO Munich. What exactly do you mean by that?
Messe München and the ISPO Group are more than just showcases for products. That's why, with the Future Lab in Hall B2 at the heart of ISPO Munich, we will create a place that is exclusively about content. This is where brands tell their story. The focus is on purpose and storytelling, and less on the individual product. We are gathering solution providers in the Future Lab who can also show other brands the way. As a small brand, I don't want to or can't have my products produced abroad for sustainability and supply chain reasons, but I'm running up against political hurdles? Other, more experienced brands have already taken this step and can provide valuable inspiration. The "we" and the community as an industry take precedence over the idea of competition in the Future Lab.
Do you still have a chance as a brand to get a place here?
Yes, there is currently still an opportunity to participate.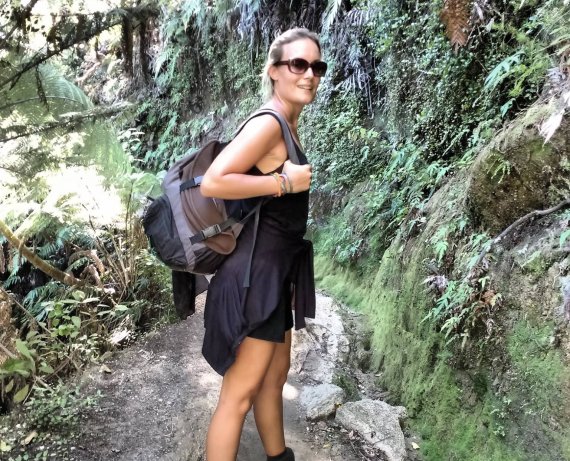 What other topic is important to you personally at ISPO Munich 2022?
Another important topic is inclusion. In addition to topics on stage, we also have a special, inclusive catering concept and want to create awareness for diversity in all its facets, which are part of society and thus also part of the sports community.
Can we hope for more disability-friendly sporting goods?
That's exactly what we want to initiate. There is still potential in this area that we want to address.
Will you, with your theater past, also be seen on an ISPO Munich stage?
(laughs) No, I do everything backstage. In my family, everyone prefers to be on stage. I'm better at the creative part: dramaturgy, positioning, staging, but definitely not the big performance on stage. The others can stand in the spotlight.