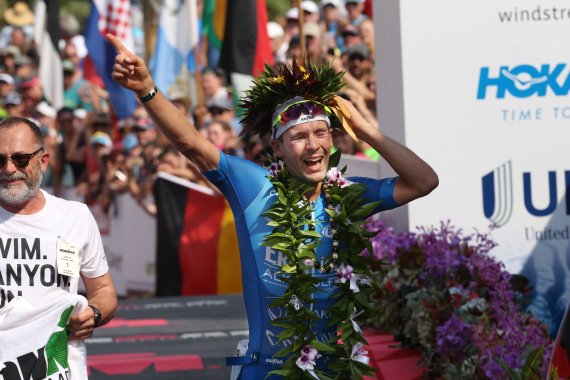 Patrick Lange has continued the winning streak of German triathletes at the legendary Ironman Hawaii. The 31-year-old won on 14 October 2017 in a new track record of 8:01:39 hours.  And can now hope for high advertising revenues.
In triathlon, only those who are on the podium at Ironman Hawaii really made a good profit all year round - just as Patrick Lange did last year when only Jan Frodeno and Sebastian Kienle were faster. The Third place in 2017 was for him like a first prize, especially in terms of marketing and the acquisition of sponsors.
The Ironman on Hawaii is not only the birthplace of many sports careers, but also a yardstick for potential sponsors.
For triathletes, the original Ironman is the most important day of the year. The day they can get the most out of. And it has been dominated by Germans for several years: In the last four years, German triathletes have claimed eight out of 12 possible podium places. Patrick Lange is the sixth German to win Hawaii after Thomas Hellriegel (1997), Normann Stadler (2004 and 2006), Faris Al-Sultan (2005), Kienle (2014) and Jan Frodeno (2015/2016).
Patrick Lange, for example. In 2016, the 31-year-old from Bad Wildungen ran the best-ever marathon time at an Ironman on Hawaii with 2:39:45 hours, shot from 24th to 3rd place, came quite close to Frodeno and Kienle — but still finished miles away from them. At least as far as money and sponsors are concerned.
He says: "At the beginning of 2016, I was on the verge of retirement — because there just weren't any sponsors for me. But back then, I wasn't actually participating in long-distance races but in middle-distance events, and I was in the second tier there. In a situation like that, it does get difficult to find sponsors in triathlon."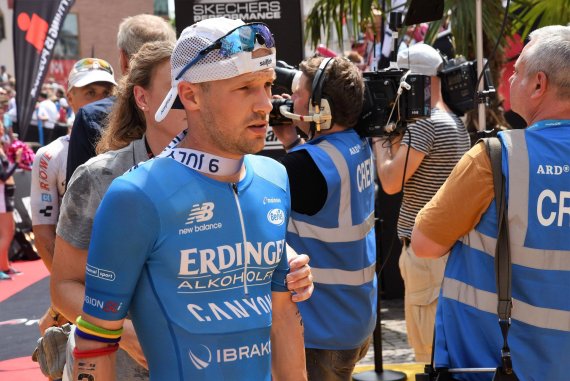 As his manager, Fredrik Ljungström, recalls: "On January 1, 2016, he had absolutely no sponsors. He was faced with the decision: either give it your best once more, or call it quits." At that point, Lang was living off a few meager prize winnings and from his job. He worked part-time as a physiotherapist, which left him with little time for recovery and regeneration in view of the huge amount of training required.
Instead of having someone give him a massage after intensive training, he massaged others so he could afford his sport in the first place. But then he let work go and concentrated fully on sports — an all-or-nothing gamble.
After his bike sponsor jumped ship as well in early 2016, he at least managed to gain two new ones: the forwarding firm Ibrakom and the soya manufacturer Berief, which suited him well as a vegetarian. But even when he won the Ironman Texas at the end of May, he had surprisingly little luck attracting sponsors.
"Even after this win, and with the qualification for Hawaii that came with it, it was almost impossible to find a sponsor who would provide him with a bike," explains Ljungström, the manager. Things only changed with the sensational third place in October on Hawaii.
"Now I can say, from my own experience, what it's like to stand on the podium there. After that, a lot of marketing opportunities do open up straightaway. All of a sudden, there's a lot of interest in you, and you must take advantage of that in terms of marketing. At a normal triathlon, things aren't like that. Hawaii is our Wimbledon. You have to shine."
He gave a brilliant performance, and he was able to convert it into hard cash. "With third place at the World Championship in Hawaii, it is much easier now — and more liberating. This third-place finish saved my sport for me, as it were." As his manager, Fredrik Ljungström, recalls: "I was not with him in 2016 on Hawaii, but at home, and Patrick had hardly reached the finish line, when the phone began to ring, and it has not stopped ever since: there were calls from ZDF, SAT 1 and many other broadcasters and newspapers."
And things finally started to happen on the sponsoring side too. Erdinger Alkoholfrei got on board as a main sponsor, Canyon provided a bike, New Balance the running shoes, Oakley the glasses, Fusion the cycling clothes, Sailfish the wetsuit, Swiss Side the wheels, Ceramic Speed the ball bearings, Cobb Cycling a saddle and handle bars, Ekoi the helmet, Orthomol Sport the supplements, and even the energy supplier Mainova joined the group of sponsors. In total, Lange's number of sponsors went from 0 to 14 in 8:11:14 hours. That is how long he needed in 2016 for the 3.8-kilometer swim, the 180-kilometer bicycle route and the concluding marathon.
But although Patrick Lange's story may sound fantastic, When he recently appeared as a member of "Team Erdinger Alkoholfrei" at a public festival with his main sponsor in Erding, the only people who were asked for selfies by the fans were a certain Magdalena Neuner and Werner Brombach, the 77-year-old owner of the brewery. No one troubled Lange or his fellow triathletes Andreas Raelert (sixth place at the 2004 Olympics as well as fifth podium place on Hawaii) and Nils Frommhold.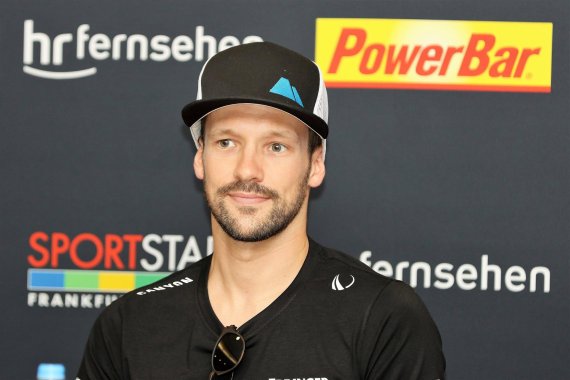 But at least there is now the possibility that they will become better known. For the first time, ZDF broadcasted the over eight-hour-long race on Hawaii live. Picking up to some extent on previous practice, the race was streamed live online After midnight, following "Sportstudio," the competition was also shown on TV as the main program.
ZDF was on-site with three cameras; throughout the week of the race, there have also been live broadcasts and reports about it in the "Morgenmagazin" (Morning Magazine). In a way Patrick Lange's success was more present in the media than any other Ironman in Germany.  
Until then, Jan Frodeno was on another level. The 36-year-old is the man to beat in the triathlon: Olympic champion, world-record holder and twice Hawaii champion. According to "Focus," in 2015 he earned more than a million euros for the first time.
Frodeno does not need to worry about sponsors after two Hawaii wins. His sponsors now include Mercedes, the industry big boys Asics and Canyon, as well as Bahrain Endurance, an endurance team founded in early 2015 by Sheik Nasser Bin Hamad Al Khalifa that supports the athletes with a base salary of unknown size as well as bonuses related to successful performance.
The team is not without controversy because of the link between politics and sports, specifically as regards human rights. Sebastian Kienle, Hawaii winner in 2014, left the team after two years. "I don't want to have a bad conscience just for the money," he explained. At a race series initiated by the sheik, the prize money is said to have been one million dollars. By way of comparison, the Hawaii winner receives 120,000 dollars, for tenth place there is still 10,000 dollars.
In 2015, Frodeno earned 213,000 dollars in prize money from five events — only the Spaniard Javier Gomez won more with 287,100 dollars. He had to compete in 14 events for that, however. Andreas Raelert won 77,750 dollars, Sebastian Kienle 57,710 dollars and Nils Frommhold 29,343 dollars.
There is still potential for the new Hawaii winner Patrick Lange.
Reflecting on the stark competition in Germany, Lange's manager Ljungstörm comments: "Of course it would be easier for a lot of people if Frodeno and Kienle weren't around. On the other hand, if there were only one other person out in front, it wouldn't be good either. A Jan Frodeno does do the scene a lot of good. He is eloquent, likeable, makes a good impression in the 'Sportstudio', sells himself well — which isn't the case with everyone."
Too many Germans at the top level internationally, all crowding onto the same market — won't that be frustrating in the long run? Patrick Lange says: "You can turn it how you like: on the one hand, the national competition does make life difficult for you. On the other hand, the ones at the top make it easy for the others. You have the competition right at your doorstep; you can compete against them almost every couple of weeks — that makes you stronger yourself."
And you know: "If I can be successful in Germany, then I have what it takes to compete against anyone internationally. Then you'll end up on the medalists' podium in Hawaii, at least." And then the telephone rings and does not stop any time soon.