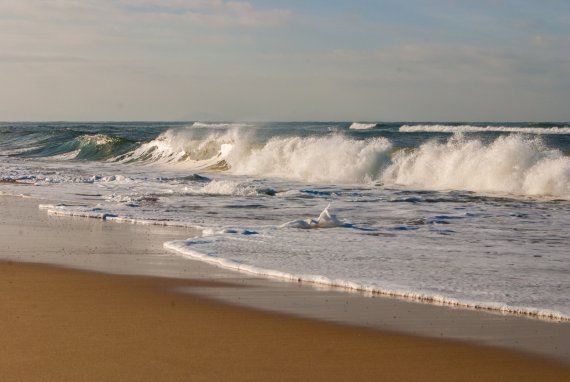 The tragedy of Pierre Agnès: French businessman Pierre Agnès had left the port of Capbreton alone this Tuesday at 7.30 am on board his eleven-metre-long boat, the report says. The "Mascaret III" was found around 9.30 am in dense fog north of La Gravière beach near the surfing resort of Hossegor - without the 54-year-old.
The rescue teams have been looking feverishly for Pierre Agnès. he Étel Operations Centre coordinated the search at sea. Two patrol boats of the sea rescue and the maritime gendarmerie and three helicopters were mobilized. 
Pierre Agnès is president of the Boardriders Group, which includes the brands Quiksilver, Roxy and DC Shoes - and now Billabong. He has been with the company for almost 30 years.
Update, 02/01/2018: The search by the rescue teams has been called off. Boardriders confirmed the loss of Pierre Agnes.
The company reacted on Tuesday in a statement: "The family of board riders and the entire surfing world are deeply affected by this news. Please include Pierre Agnes and his family in your prayers."
In view of the unclear situation, no further comments were made.
Update 31.01.2018,10 a. m.: The search for Pierre Agnès continued today, Wednesday, by French and Spanish rescue services.

Update 01.02.2018,12 o' clock: The search has been stopped in the meantime, Boardriders mourns the tragic loss in a Statement.
Update 07.02.2018,12.30 am: Dave Tanner, formerly CTO, will be the new CEO of Boardriders and the successor of Pierre Agnès, who was lost on the Atlantic Ocean. The company, which also owns the Quicksilver brand, explained this in a press release.
Tanner is a former confidant of Agnès. CFO Thomas Chambolle, who also worked closely with Agnès, will thus lead the Group's European team on an interim basis.
This Friday there will also be a funeral service for Agnès in his home town of Capbreton, on the southern French Atlantic coast.
Former Quiksilver and Boardriders leaders had already shown their solidarity by travelling after the tragedy to support the family of Agnès, who had been injured.
The ISPO family is in the minds of Pierre Agnès and his relatives and wishes the rescue workers every success! ISPO. com will inform you as soon as there are News.