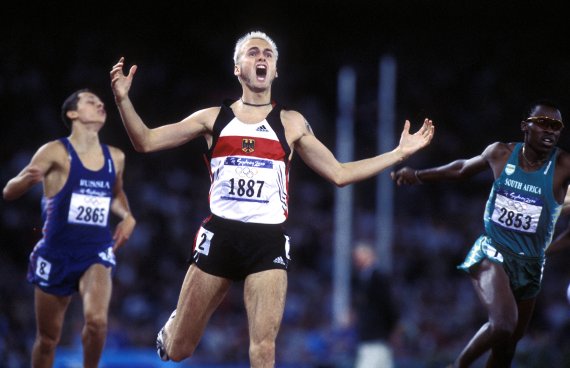 It is now almost exactly ten years since Nils Schumann ended his career as a runner. Today, the former German sportsman of the year has arrived in the business world. With his agency Prana Sports, he successfully offers personal training, EMS training, fitness courses and corporate sports. In February 2019, Messe München was able to persuade the athlete to talk in the Health and fitness area in Hall A6 at ISPO Munich and the share the right training tips, just like athlete Gina Lückenkemper and former beach volleyball player Julius Brink did before him. Here, the son of a sports instructor explained how he his programm "Fitness without stress" can encourage non-athletes to exercise more.
In an interview with ISPO.com, he also told us how you can do something for your fitness despite stress, what a Great Dane has to do with his fight against the abdominal wall and what goes wrong in German sport.
ISPO.com: Nils Schumann, what did you expect from ISPO Munich?
Nils Schumann: One of today's megatrends is to think about whether you can live healthier or better. The topic of fitness is playing an increasingly important role. I hope that ISPO Munich will give me a feeling for how the fitness industry is developing and where the trends are going. I am also active in the industry, which is immensely important to me.
Nowadays you are a personal trainer in your own agency and advise on fitness. How can one combine professional life, family and sport in a meaningful way?
Nowadays, many people feel like they are in a hamster wheel and then at some point they start thinking that you should also do something for your body. The good news is that you can achieve success with little effort. That can also be just five minutes of climbing stairs or a few push-ups. This knowledge that you don't always have to plan an hour for it every day relaxes many.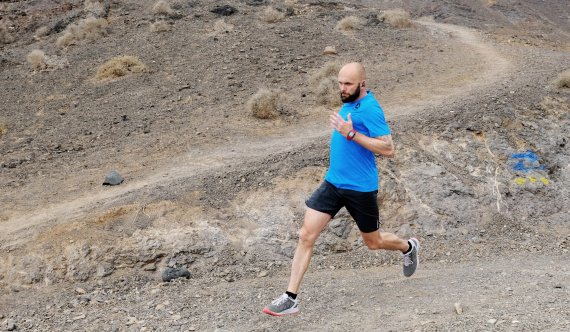 And that's how your customers hire you?
This is quite individual. The most important thing for me as a personal trainer is the goal-setting interview and the question of what they actually want to achieve. One would like to fit in the pants she last wore 20 years ago. Someone else would like to be able to play football with their grandchildren without having to lie on the couch afterwards for half a day completely exhausted.
How are things for you today when it comes to active sports?
I really have to be careful, since I have built up a troupe of good people in the studio and often sit at my desk. I have to fight my belly because there is nothing worse than a trainer who preaches water and drinks wine.
Fortunately, as a running expert for companies like SportScheck or Dertour, I have a very interesting and varied job. Furthermore, as the owner of a Great Dane, I am doomed to outdoor exercise. I usually manage one or two running units over eight to twelve kilometres. A week. Formerly, as a competitive athlete, there were twelve units.
Does the title Olympic Champion still help you these days?
Of course it is a door opener and still makes me proud today. But back then I was 22, now I'm 40. And when it comes to customer work, titles don't count for anything anymore.
What is your current assessment of the state of German sport?
I believe that the conditions and economic security in the international arena are still pretty good. But the amount of coaches is getting less and less. And competitive sport is also in crisis because of the unsolved anti-doping problem. There are fewer and fewer young people who want to go the hard way in competitive sport because of the multitude of leisure activities on offer.
Would better promotion be a way?
The problem is that the conveyor system only ever delivers what is successful. Nor do I believe that 150 euros more could change anything. It's more of a problem of esteem. When you see that even a third of the German championship is lost, that's already a problem. Why are so many former competitive athletes embittered? Because the associations also lack support. Similar to the entry into competitive sports, support is also needed when leaving the sport. In athletics, a lot of things go very badly. I haven't had a goodbye yet.
And even in the trainer or functional area, there is only a manageable number of former sportsmen and women whose competence could be put to good use. That is one reason why winter sports have outstripped my athletics in public. In my youth the biathletes looked at us enviously - this is now exactly the other way round.